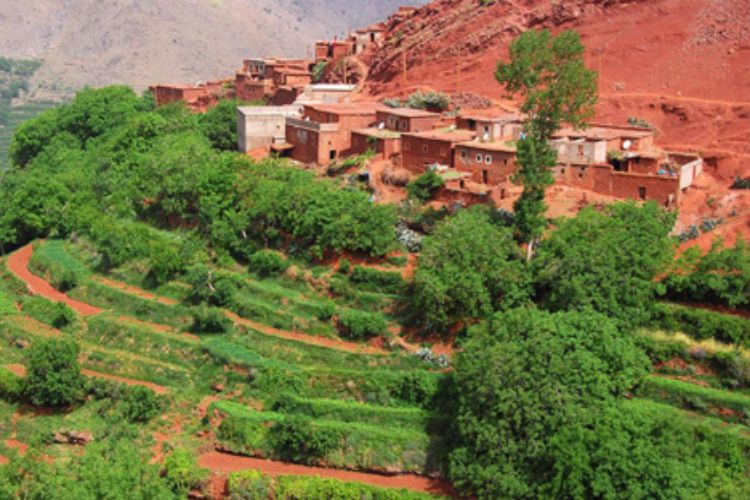 While Morocco's bustling cities and breathtaking attractions draw crowds from around the world, its countryside holds a unique charm often overlooked Breathtakingly nestled these hidden gems offer an authentic glimpse into the heart of Morocco's culture, tradition, and natural beauty There are excellent  Moroccan countryside that deserves a place in your travel itinerary. 
Ourika Valley: 
Ourika Valley captivates visitors with its lush fields, terraces, and traditional Berber villages as you wind through beautiful landscapes and meet friendly locals quality, hot markets, and waterfalls. The trip to  Setti Fatma gives you the opportunity to explore Berber culture and unobtrusive scenery. 
Score the Oasis: 
Located on the edge of the middle atlas, Skora Oasis is a peaceful place. Lush greenery, date palms, and the stunning Amari Dilak Sabah form a stunning backdrop. As you explore this hidden gem, you will be transported to a world of timeless beauty and traditional Moroccan architecture.
Todra Gorges: 
Nature lovers and adventure seekers will find solace in the Todra Gorge. The towering reddish-orange cliffs create a spectacular pool perfect for rock climbing, hiking, and exploring. The lush vegetation at the foot of the hills provides a stark contrast to the rugged terrain.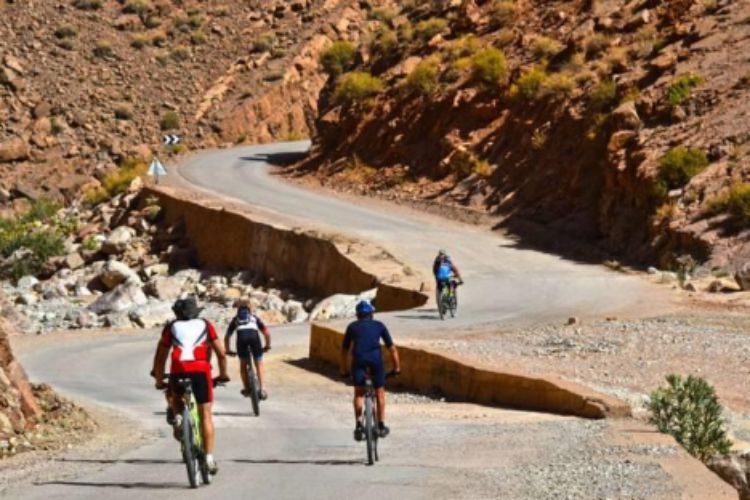 Ziz Valley: 
From the High Atlas Mountains to the Sahara Desert, the Ziz Valley is lined with fertile fields, tall palm trees, and ancient textile cities. 
Dades Valley: 
The Valley of Dedes, known as the Valley of Roses, is a haven with fragrant rose gardens and awe-inspiring cliffs. The village of Kelat M'Gouna comes alive during the rose harvest, filling the air with a sweet fragrance. Driving along the "Sahasrakasbah Road" reveals the timeless beauty of this rural paradise. 
Asilah:
Located on the Atlantic coast, Asila is a quiet fishing village with a charming and quiet atmosphere.  Buildings decorated with vibrant murals, tranquil beaches, and a medina rich in history and culture make  Asila a hidden coastal treasure 
Imlil: 
Located in the foothills of the Atlas Mountains, Imlil is a gateway for walking tours and encounters with  Berber communities. Surrounded by snow-capped mountains, this beautiful village offers a true  mountain experience and the chance to summit Mt Toubkal, North Africa's highest peak 
Tafraout: 
Tafraut is a village surrounded by dramatic pink granite cliffs. The painted cliffs of the Ameln Valley and the nearby Tizi en Test Pass display a natural masterpiece that leaves visitors in awe. 
Sidi Kauki: 
Head to Sidi Kauki in search of tranquil beaches. This beach village is a haven for surfers, windsurfers, and beach holidaymakers. Unspoiled beaches and a relaxed atmosphere make it the perfect place to relax and enjoy the beautiful Moroccan coastline. 
Erg Chebbi: 
A Morocco desert tour of the Sahara desert is a must-do. Erg Chebbi Known for its desert beauty,  Merzouga offers a unique rural experience. The village's proximity to the high peaks of Erg Chebbi allows travelers to explore the ever-changing landscapes of the Sahara and experience ruthless hospitality in wilderness camps.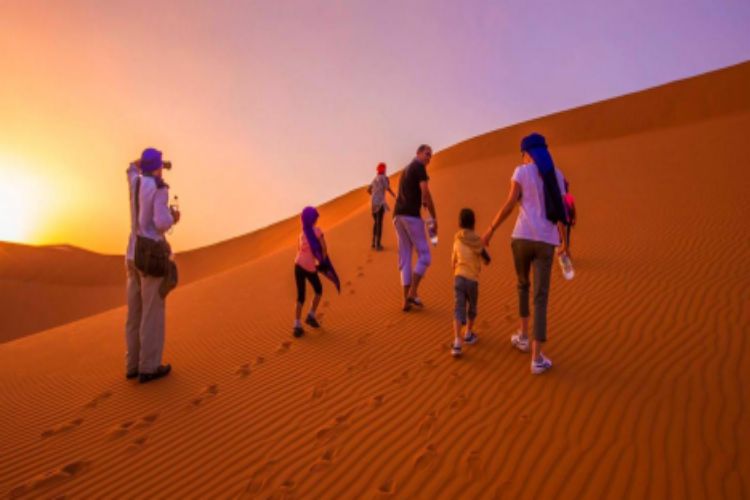 Venturing beyond the beaten path reveals the true essence of Morocco travel. These rural areas offer  opportunities to connect with nature, interact with local people and gain an insight into the diverse  fabric of Moroccan life Whether you are exploring ancient kasbahs, hiking in lush hills, or admiring awe-inspiring landscapes, these are hidden gems promising an unforgettable trip that reveals lesser known,  but equally fascinating aspects of Morocco's beauty