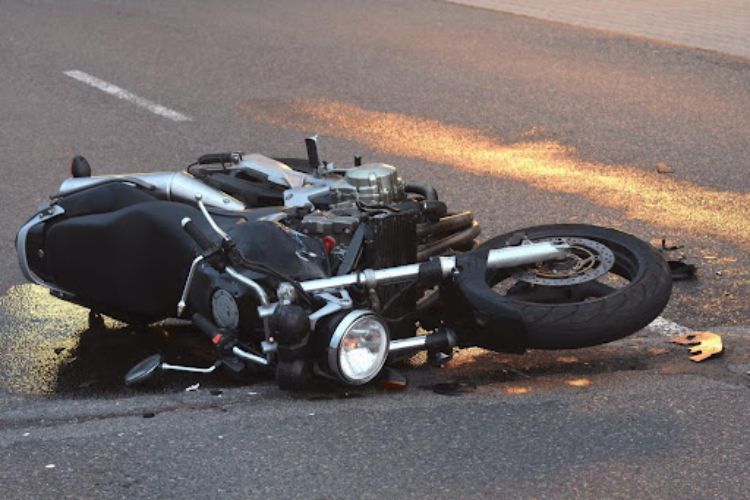 For as many joys as motorcycling brings, it's a risky activity that can incur injuries from a motorcycle crash that can last a lifetime. Motorcyclists have one of the highest fatality rates of any profession, so you must take steps to ride smart and safe.
Always wear a helmet and protective clothing, stay sober, and obey laws. Put distance between you and other vehicles. But still, mistakes happen, and you might lay racked on the roadside or in a hospital bed with unwanted serious damage to your body.
Motorcycle accidents can result in different types of injuries. Below are the five common types of injury you may sustain in a crash.
Road Rash
Road rash is a prevalent injury that occurs in many motorcycle accidents. It occurs when a rider's skin makes contact with the road, causing abrasions and lacerations.
In Las Vegas, where riders often cruise the Strip or explore scenic routes like Red Rock Canyon, the risk of road rash is ever-present. For injury prevention, always wear protective gear such as leather or reinforced textile jackets and pants, gloves, and sturdy boots.
Fractures and Broken Bones
The impact of a motorcycle crash can result in various fractures and broken bones. These injuries can range from minor fractures that require a cast to severe fractures that necessitate surgery and extended rehabilitation.
Commonly affected areas include the wrists, arms, legs, and collarbones. Always ensure you are wearing appropriate protective gear, including a well-fitted helmet, to reduce the risk of head injuries.
Head Injuries
Head injuries are among the most serious consequences of a motorcycle crash. Even a seemingly minor collision can lead to a traumatic brain injury (TBI) if the rider's head is not adequately protected.
Helmets are crucial for preventing head injuries, but wearing one does not guarantee complete safetLong-term cognitive deficits can result from traumatic brain injuries (TBIs). Therefore, it is essential for riders to prioritize safety and obey traffic laws.
Spinal Cord Injuries
Spinal cord harm can result from a motorcycle accident as well, which can be life-altering. Partial or total paralysis could arise from spinal cord damage, affecting a rider's ability to move and perform everyday tasks.
The use of protective gear and safe riding practices can significantly reduce the risk of spinal cord injuries. However, it's essential to understand that any accident involving a motorcycle can have severe consequences which is why it is important to hire a motorcycle accident lawyer.
Internal Injuries
Internal injuries are not always immediately apparent after a motorcycle crash, making them particularly dangerous. These injuries can include damage to internal organs, such as the liver, kidneys, or spleen.
The force of impact or the compression of the body against the motorcycle can cause these injuries. It is crucial to seek medical attention after any motorcycle accident, even if you feel fine, to rule out internal injuries that may not show symptoms right away.
Learn More About Motorcycle Crash
In conclusion, a motorcycle crash can be incredibly dangerous, with many potential injuries. The most severe and common injuries are broken bones, head and chest trauma, and spinal cord injuries.
To avoid the risk of injury, always wear a helmet and proper safety gear when riding a motorcycle. By making safety a top priority, we can decrease the number of injuries and fatalities. 
If you find this helpful, be sure to continue browsing our website for more informative posts.