Caring for your home involves many tasks, and one of the most important is looking after your roof. Your roof works like a shield, protecting your home and family from the weather.
Sometimes, when you see your roof getting old and damaged, you might consider fixing it yourself. Well, doing things yourself can be a good idea for many home projects, but when it comes to improving your roof, there are excellent reasons why it's better to ask experts for help.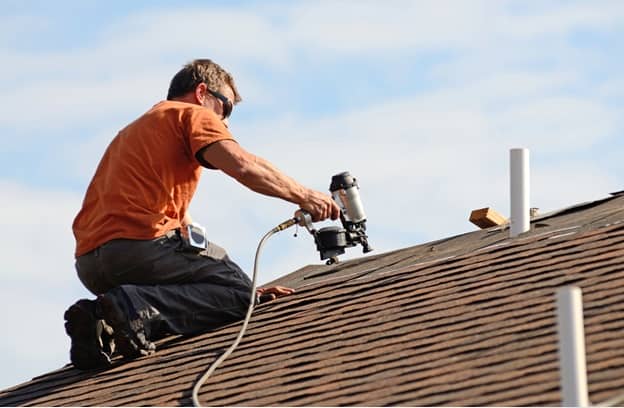 In this article, we'll talk about five critical reasons why trying a DIY roof repair alone might not be the best thing to do.
Safety Concerns
Underneath the nice outside look of a roof, there's a place that could be dangerous. Thinking about going to the top of your house with tools might sound exciting, but it's not like in the movies.
Fixing roofs needs more than just being brave. It requires training, tools, and knowing a lot about staying safe. The steep slope, the chance of things being slippery, and not having the right places to hold onto can make people fall badly.
Professional roofers know how to deal with these problems. They have the skills to handle these challenges and the special gear to keep them safe while working high.
Lack of Expertise
Experts can find problems that are hard to see if you don't know what you're looking for. Trying to fix a roof without knowing this stuff might make the situation not really go away or even worsen things, which could cost more money later on.
Quality of Repairs
Fixing a roof means more than just fixing what you can see. That means knowing how everything fits together. Doing it yourself might improve things for a while, but it won't be as good as when a pro does it.
If repairs aren't done right, you might have a leaky roof, it might not stay warm inside, and the roof might worsen over time. That's not what a roof is supposed to do, right?
Warranty Considerations
If you do things yourself, you might not have those warranty promises anymore. Then, if something goes wrong later, you'll need to pay for everything.
Getting pros to fix your roof means you keep those promises. It keeps your investment safe and helps if anything unexpected happens.
Time and Cost
While the appeal of saving money through DIY work is understandable, the reality can be quite different. Roof repairs are intricate and time-consuming, especially for those without experience.
The time you invest in learning, planning, and executing the repair is more valuable than the money you save. Moreover, if mistakes occur, rectifying them can far exceed the initial expense of hiring a professional. When it comes to ensuring the longevity and reliability of your roofing system, entrusting the task to the professionals at Superior Roofing, for example, is a decision that pays off in both time and peace of mind.
The Perils of DIY Roof Repair
To sum it up, a DIY roof repair can feel good and save money, but some things are better for people who know much about them. Fixing roofs is one of those things.
We must take good care of our homes, including solid roofs. When we let skilled roofers do the job, our houses stay safe, reliable, and in good shape for a long time.
Did this article help you? If it did, you can find more valuable content on our blog.