Today, 61% of Americans say they own stock, which is up from 55% in 2020. This shows that more people are trying to work smarter, not harder, for a nest egg.
It might've previously been tough to scrape together enough money to survive, much less invest in stocks. But now that those days are over, you're looking forward to a brighter and more secure future.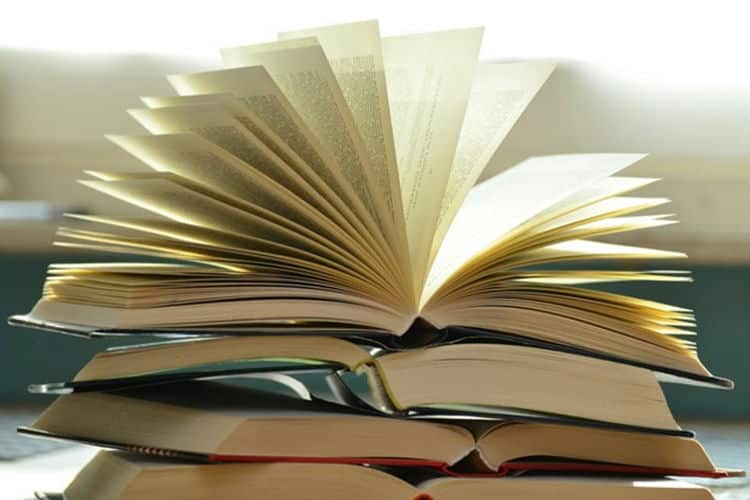 In that case, there's no better time to start investing. Taking time to learn how to invest will literally pay off, so read on for the best books to learn investing.
"The Intelligent Investor" by Benjamin Graham
If there's any book you have to buy to learn to invest, it's this one. It's considered by many as a foundational text in value investing. The main focus is the importance of a conservative, long-term approach.
In this book, you'll learn concepts like "Mr. Market" and the margin of safety, which encourages you to base your decisions on rational analysis rather than market fluctuations.
"The Intelligent Investor" also covers topics such as fundamental analysis and the difference between investing and speculating.
As far as the ABCs of investing go, this book is it.
"A Random Walk Down Wall Street" by Burton Malkiel
In this book, Malkiel explains the idea of efficient markets and the concept that stock prices already reflect all available information. As a new investor, this is invaluable, as you'll cut down the time needed to learn about all the important bits of the market.
Malkiel also explains various investment strategies, which will come in handy when it's time to dive in. More specifically, he discusses passive investing through index funds, which is great for hands-off investors.
In fact, he shows why trying to beat the market consistently through active management might not be the most effective investing strategy for most people. This may be enough for you to entirely rethink things.
"Common Stocks and Uncommon Profits" by Philip Fisher
If you want to learn about the qualitative aspects of investing, then this will be a good read. Fishers emphasizes the importance of understanding a company's management, competitive advantage, and growth potential.
Another big focus of "Common Stocks and Uncommon Profits" is the scuttlebutt approach. This is where you conduct thorough research and speak with industry contacts to gain insights into a company's prospects. The scuttlebutt approach can be a fantastic investment strategy for those who like to network and talk with other enthusiasts.
"One Up On Wall Street" by Peter Lynch
Peter Lynch is renowned for his work as the manager of the Magellan Fund at Fidelity Investments in the '80s and '90s. So you definitely want to check out what he has to say about investing.
Lynch shares his own experiences as a successful mutual fund manager in "One Up On Wall Street". He lays out a framework for investors to identify promising investment opportunities, so make sure to take notes.
In this book, he talks about the concept of "investing in what you know". In addition, he highlights the value of hands-on research and observation in everyday life. You'd be surprised at what practical advice comes from such a wealthy and powerful man.
"The Little Book of Common Sense Investing" by John C. Bogle
John C. Bogle was the founder of Vanguard Group, which has almost $8 billion in global assets. You're sure to have excellent financial planning and investment choices if you soak in Bogle's words.
He was an advocate of low-cost index fund investing, which you'll read about. He believed that this was the best way to achieve market returns while minimizing fees.
He explains the benefits of passive investing too, and in the book, he cautions against the pitfalls of high-cost, actively managed funds.
"The Four Pillars of Investing" by William J. Bernstein
For a well-rounded understanding of the key components of successful investing, get yourself a copy of "The Four Pillars of Investing". The pages are easy to digest, and you'll find yourself grasping investment terms before you know it.
Berstein also explores the historical context of investing, the psychology behind investor behavior, the theory of risk and return, and the importance of a diversified portfolio. As the title of the book suggests, it'll give beginners a solid foundation so they'll make confident decisions, no matter which type of investing the get into.
"Security Analysis" by Benjamin Graham and David Dodd
It seems obvious, but security is certainly something you need to consider while investing. However, you'd be surprised at just how many people neglect this topic.
"Security Analysis" deeply delves into the principles of value investing and fundamental analysis. Topics in this book include:
Financial statement analysis
Valuation methods
Risk assessment
It may sound quite technical, but don't let these terms scare you off. The fact is, this is a highly regarded book, as it has detailed insights into the analysis of stocks and bonds.
"The Warren Buffet Way" by Robert G. Hagstrom
Surely, you've heard of Warren Buffet; he's one of the most powerful men in the world, thanks to his investment success.
Hagstrom carefully analyzes Buffet's investment strategies and breaks them down for you into practical steps. He makes sure to highlight his focus on companies with strong competitive advantages, consistent earnings, and ethical management.
Plus, you'll read about the importance of economic moats. From the information in this literature, you'll truly understand the businesses you invest in.
If you're still starving for more investing details, My Investing Club will pair you with a mentor to optimize your success.
Check Out These Best Books to Learn Investing
You now have a list of the best books to learn investing. Whether you check them out in the library or purchase digital copies, make sure you devote enough time to carefully read them.
By taking the time to absorb information and ruminate on your strategies, you'll have a much smoother experience when you start investing. So don't rush the learning process and take in everything you can, as it'll be tremendously beneficial when you've got real money on the line.
Want to learn more about personal finance? Then keep browsing our blog page.