Game Design is a specialised discipline that involves conceptualizing & creating content, rules, game mechanics, story, levels, characters & other elements of the video game for experimentation or for entertainment or for educational or for exercise purposes. Game Designers use a range of computer software, tools & prototyping techniques to refine and develop their concepts. In order to build engaging and captivating games, storyline & plots & challenges etc., Game Designers have to evaluate and analyse the target audience, understand their like and dislikes, their psychology, habits, socio-cultural factors, market trends and available technology etc. Additionally, Game designers are accountable for developing games that can be easily adapted to varied platforms, updated regularly and can incorporate the evolving technologies such as AI, ML and augmented reality. The primary objective is to driver interactivity and generate revenue.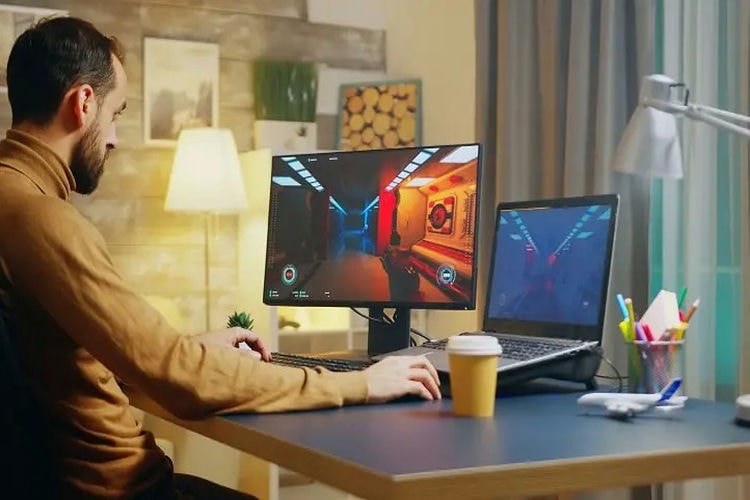 5 steps to become a video game designer:
Build & showcase your portfolio via posts on discussion boards: Portfolio is an excellent means to showcase your talent, capabilities and experience. You must share your work on Discussion boards. Discussion boards are considered as valuable source of information for aspiring game developers as well as professional game developers to seek knowledge, exchange ideas, understanding of new trends & technologies etc. Hence these forums offer an excellent platform for new entrants to showcase their work, knowledge & expertise, thereby facilitating in building connections as well as securing jobs.
Design Your Own Games: Aspiring game developers gain experience by creating new games as well as by modifying the existing ones. These days, there are numerous free game engines & software available to aid in developing game assets such as designing environment, building characters and animations etc. In fact developing a portfolio of such work can aid in showcasing your talent and capabilities at the time of job interviews.
Participate in Game Jams: A game jam is a competition where individuals collaborate as teams to develop a game as per a set theme within a designated time frame. Participation in Game jams offer an excellent opportunity not only to connect and network with others, but also to acquire knowledge and expertise in game design. It is common for company representatives to participate as mentors, judges and coaches offering guidance with tips, techniques and tricks to aid participants break into the industry.
Study Game Design courses in India: Prospective game designers must enrol in a Game Designing courses that equips them with technical capabilities essential for developing engaging games. The curriculum must teach students about behavioural and play psychology, besides encouraging them to explore the fundamentals of storytelling. Additionally, the Game Design courses must offer  a balance of theoretical knowledge and practical training. The college must boast of advanced well-equipped labs with state-of-the-art technology & equipment. The college must also ensure that students must have frequent opportunities to interact with industry professionals so that they stay abreast of latest advancements.
Play Games: To create engaging games, aspiring game designers must develop a comprehensive understanding of not only successful past games, but also the current gaming trends as pursued by the players. These aspirants must have knowledge of various types of games such as educational, entertainment or health related games etc. They should have the ability to identify areas that need improvement, elements that work well and aspects that can be incorporated into their games so as to attract the maximum attention.