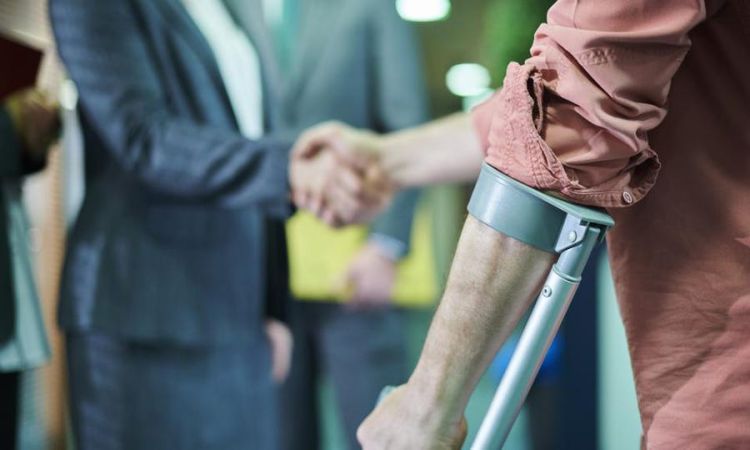 Injuries can occur in any business, and as an owner, it is crucial to know how to protect your business, your employees, and yourself. This guide offers insight into the legal process of injury claims, the obligations of business owners, and the steps you can take to prevent injuries from occurring.
Whether you are a small business owner or a large corporation, this guide will provide you with the information you need to navigate the legal landscape of injury law.
What is Injury Law?
Injury law, also known as personal injury law, is a legal system that provides compensation to individuals who have suffered physical, psychological, or emotional harm as a result of the negligence or intentional act of another person or entity. The purpose of injury law is to hold the responsible party accountable for their actions and to compensate the victim for their losses, such as medical expenses, lost wages, pain and suffering, and other damages.
Injury law covers a wide range of cases, including car accidents, truck accidents, slips and falls, workplace injuries, medical malpractice, defective products, and more. State laws differ, but generally speaking, damage law requires the harmed party to demonstrate that the aggressor was careless or deliberately harmed them. The injured party must also show that they suffered damages as a direct result of the other party's actions.
Injury law can be complex and challenging to navigate, especially for those who are not familiar with legal procedures. That's why it's important to consult with a knowledgeable injury lawyer who can guide you through the process and help you.
What are the most common injuries in the workplace?
The workplace is a common setting for various accidents and injuries, and unfortunately, many of these incidents can be prevented. Some of the most common types of injuries in the workplace include slips, trips, falls, repetitive motion injuries, and machinery accidents. In addition to these, truck accidents are also a major concern.
Truck accidents are particularly dangerous and can cause serious injuries and fatalities in the workplace. They can occur in a variety of settings, including loading docks, warehouses, and on the road. Some of the most common causes of truck accidents in the workplace include driver error, poor maintenance, and inadequate training. Trucks can also pose a hazard to other workers in the area, especially if they are moving heavy loads or operating in confined spaces.
Slips, trips, and falls are among the most common types of workplace injuries. Wet or slippery floors, uneven surfaces, and poor lighting are some of the common causes of these accidents. Repetitive motion injuries, such as carpal tunnel syndrome, can also occur in many workplace settings, especially in jobs that require employees to perform the same movements over and over again.
Machinery accidents can be particularly dangerous and can cause serious injuries or fatalities. These accidents can occur when workers are operating heavy machinery or tools, and they can be caused by a variety of factors, including equipment malfunction, inadequate training, and poor maintenance.
What are the steps you should take after an accident or injury
If you're involved in an accident or suffer an injury, it's essential to take immediate steps to ensure your safety and well-being. Here are some important steps you should take after an accident or injury:
Get quick medical assistance if you are hurt. Don't ignore any injuries, no matter how minor they seem. Even if you feel fine, some injuries may not immediately cause symptoms, and you may need medical care.
If you're involved in a car accident or any other accident that involves property damage, injury, or death, contact the authorities immediately. Depending on the severity of the accident, you may need to call 911 or your local police department.
If possible, take photos of the accident scene, including any damage to vehicles or property, and the injuries you sustained. Take note of the date, time, location, and any other relevant details that may be important for insurance or legal purposes.
Notify Your Insurance Company
If you're involved in an accident, contact your insurance company as soon as possible. Provide them with all the information you have gathered, and cooperate fully with their investigation.
If you're injured in an accident, it's essential to contact an attorney who specializes in personal injury law. They can help you navigate the legal process, negotiate with insurance companies, and pursue compensation for your injuries and damages.
Follow Up with Medical Treatment
If you're injured, it's important to follow up with any medical treatment recommended by your healthcare provider. This includes attending follow-up appointments, taking prescribed medications, and following any physical therapy or rehabilitation plans.
How do I know when to consult an attorney and when not to?
If you've been involved in a legal matter, such as an accident or injury, it can be difficult to know when to consult an attorney and when not to. Generally, it's a good idea to consult an attorney if the legal matter involves complex legal issues, significant damages or injuries, or if you're unsure of your legal rights and obligations.
An attorney can help you understand your legal options, provide legal advice, and represent your interests in court. However, if the legal matter is relatively simple and straightforward, you may be able to handle it on your own without the assistance of an attorney.
Ultimately, the decision to consult an attorney or not depends on the specific facts and circumstances of your case, and it's best to consult with an attorney to determine the best course of action.