As a business owner, you depend on your IT systems to meet the needs of your customers, who are increasingly demanding.
But how well do you know your IT systems? What if you experienced a major outage of your biggest application and you didn't have a plan to bring it back up?
One of the best ways to strengthen your business processes is by implementing an operational resilience framework. A resilience framework takes the guesswork out of what to do and who to call in the event of a major disruption.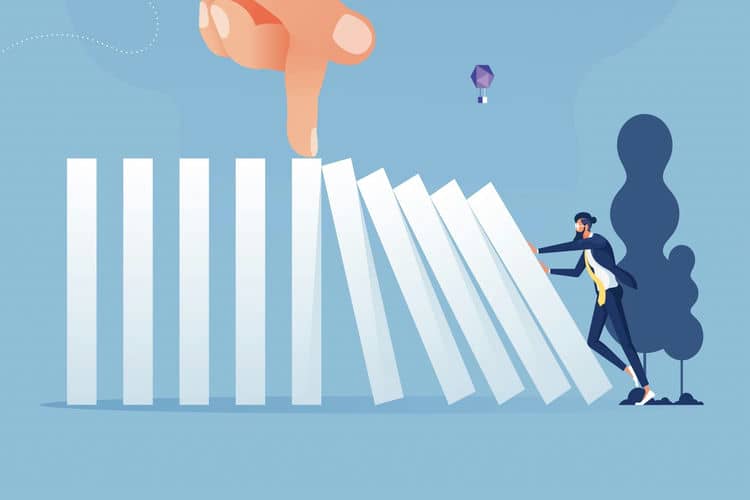 Keep reading to learn more about resilience frameworks and why you should implement one in your business.
Define Key Business Services
When doing so, taking the time to create a clear definition of the services is essential. Additionally, understanding the critical processes, components, and functions of the services is important to ensure accurate operational resilience.
Companies should also consider the specific needs of their customers, potential and existing when developing their definitions and plans. Lastly, keeping up with new technologies and platforms should be a regular practice to make sure the framework is robust and efficient.
Set Impact Tolerance and Risk Metrics
This is done by analyzing the risk of an event and how much organizations can tolerate the following:
protect users
maintain essential operations
ensure continuity
Risk metrics include data that can be measured, such as the number of unexpected hours of downtime or the cost of potential disruption. Impact tolerances are subjective standards of how severe a disruption an organization can withstand while still meeting its objectives.
Map Processes and Resources
The process maps of the organization should be a comprehensive inventory of all processes that are part of the business operations. For each process, the inputs, outputs, tasks, and timeframes to complete should be provided.
Additionally, the resources required for the successful operation of the process, technology, and personnel should be included. By grouping the processes and resources into critical activities, risks and dependencies can be determined. Visit CLDigital.com for dependency mapping and tracking of key performance indicators.
Conduct Scenario Testing
Start by outlining the scenarios you want to test – what is the ultimate goal, what can go wrong, and what needs to be done to protect the system and its users?
Next, create test plans to ensure that each scenario is thoroughly evaluated. Finally, execute the tests and monitor the results. Take the time to thoroughly analyze the results to identify any potential vulnerabilities or areas for improvement and then develop an action plan to address these areas.
Communicate the Plan and Stakeholder Map
Start by identifying the team members who need to be involved in operational resilience planning. This could include business owners, IT, security, and any other team members who will need to understand the framework and collaborate on the process. It is also important to have stakeholders at each level of the organization aware of the plan.
This includes executives, middle managers, and employees. Communicate the plan clearly and outline who is responsible for each stage of the process and who is accountable if problems arise.
Learn More About Operational Resilience Framework
The operational resilience framework provides organizations with the necessary skills and expertise to ensure they can continue to produce quality results in a cost-effective manner.
To learn more about how you can implement this framework in your organization, start by attending one of our free webinars today. Take the first step and start building a resilient future.
Visit our blog for more!