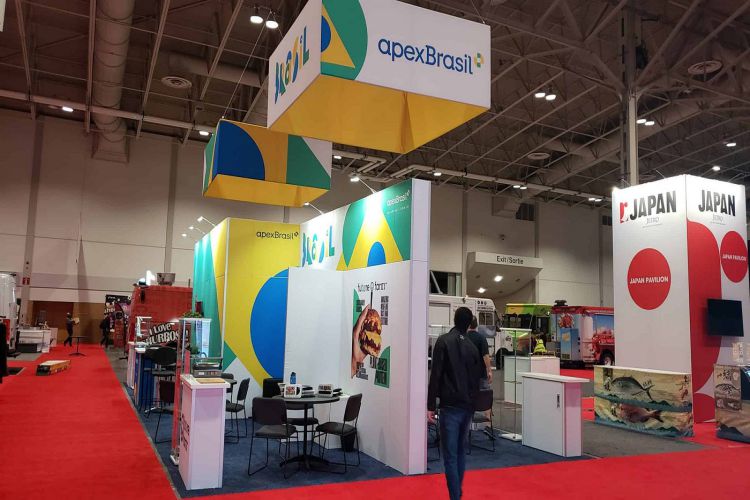 Many business owners choose to opt for exhibit rentals over a full purchase, especially in the beginning. A booth rental is a cost-effective option that offers all the benefits of booth ownership without storage responsibility.  Business owners who rent exhibits enjoy a versatile configuration with multiple flexible design options and plenty of accessories. Exhibit rentals can be as simple as a portable display or as extensive as a custom environment complete with flooring and graphics.
Some companies will even help coordinate and manage your exhibit as an additional service. The right booth rental can be a turnkey solution for your next convention or trade show. Before you decide to jump right into a rental exhibit, there are some important aspects to consider. Here are five crucial things business owners should know about exhibit rental. 
Packaging, Instructions, and Quality
Most business owners never think to ask about packaging and instructions for setup, but these are extremely important. It's not that they don't care; they just don't consider it. Your exhibit should come with detailed drawings and components that are clearly labeled (or numbered). The hardware should be clean and newish. It may not be brand new, but it shouldn't look like it's been sitting out in the rain for months, either. 
Graphics are Yours
While you may be renting the exhibit, the graphics belong to you. That means that any time you change your messaging, you'll need to purchase new graphics. Marketing campaigns change often, and it's important to consider how many times you will actually reuse the graphics. 
The Meaning of Customized
Rental exhibits may be customized to suit your specific needs, but the components probably come from stock inventory that gets reused. Find out if you are purchasing a custom element or if you are getting a truly customized exhibit which often comes with strings attached. For instance, you may have to commit to a higher price for a one-time rental of a custom exhibit, or you may need to commit to multiple uses to get a better price. 
Run the Numbers
Sometimes it can end up costing more to rent the exhibit you need than to purchase it outright. Take the time to run the numbers and see what works best for your budget. You may decide to purchase the main components of an exhibit and then rent the accessories. Every budget is different, and there are options. 
Preplan Your Interior
There are a lot of options out there when it comes to exhibit rentals. It's important to take the time to preplan your booth's interior before you agree to a rental. This will help ensure you get the ideal space you need to accomplish your main objectives. 
Consider Your Options Carefully
When it comes to renting a booth for your next convention or trade show, there are plenty of options out there. You should be able to find exactly what you need to accomplish your goals if you take the time to ask the right questions before committing to a rental. Be sure to preplan your booth's interior and run the numbers carefully. Consider your graphics when it comes to your marketing campaign, and be sure you understand exactly what you are paying for. Your rental should come with clear instructions and newer hardware to ensure a quality finish. Consider all your options carefully before committing to an exhibit rental.