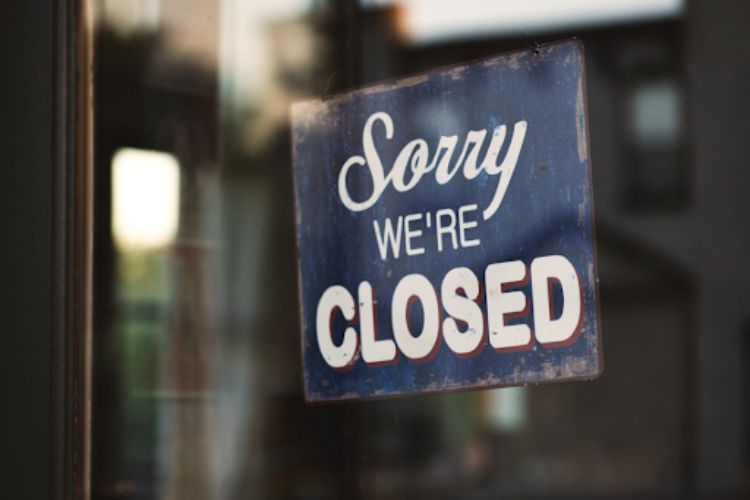 Each year, there are over 4.4 million new small businesses in America created. Yet never can we understand the reason why some businesses succeed while others fail. There are many factors to look at when it comes to the failure of a business.
Not only do you need to look at what contributes to business failure but also at what you can do (or do better) to ensure your own business is successful.
This is a guide on some of the most popular reasons why small businesses fail and what you can do to prevent that from happening.
Insufficient Planning
A complete business plan describes a company's purpose, vision, target market, value proposition, competitive landscape, marketing strategy, financial forecasts, and operational road map.
Without a good business plan, a small business doesn't have a clear direction or road map to follow. This makes it hard to make good choices and use resources in the best way.

Without a clear plan, it may be hard for businesses to use their resources in the best way. This can lead to spending too much on things that aren't important or ignoring important tasks that are needed for growth and long-term success.

When a business doesn't plan enough, it's often not able to find and deal with possible risks. From changes in the market to threats from competitors, a business can be open to unexpected problems if it doesn't assess and deal with risks.
Lack of Capital
Insufficient capital may be one of the causes of a failing business. Insufficient funds can restrict a business's ability to pay for things like rent, bills, salaries, and inventory. This restriction can make it hard for the business to run, which can cause problems and lower output.

To stay competitive and take advantage of new opportunities, small businesses often need to spend money on marketing, product development, technology, and growth.
If a business doesn't have enough money, it might not be able to spend on growth opportunities, which could hurt its ability to grow and bring in new customers.

When there aren't enough funds, items or services may not be as good as they could be. This can make customers unhappy, lead to bad reviews and a damaged image, and hurt the business's sales and customer loyalty.
Poor Financial Management
Cash flow problems happen when a business has trouble keeping a good mix between how much money comes in and how much money goes out. This can make it hard to pay bills on time, cover business costs, and meet other financial responsibilities.

If you don't make accurate financial projections, your income and spending might not match up. If a business doesn't know how much money it expects to make and how much it will cost, it might make bad financial choices that hurt its long-term health.

If you don't know how to handle your money well, you might have to borrow too much to pay for operations, grow, or meet other needs. High-interest debt can become unmanageable, cutting into earnings and making it hard to make ends meet.
Competition
In markets with a lot of competition, many businesses may give the same products or services, which can make the market too full. It can be hard for a small business to stand out and get a lot of customers because of this.

Price wars can happen when there is a lot of competition, and businesses keep lowering their prices to stay ahead. Even though this might bring in people in the short term, it can hurt the business's financial health in the long run.

As businesses try to offer reasonable prices, they often have to cut into their profit margins. Smaller profit margins can make it hard to pay for operations, spend in growth, and keep making money in the long run.
Ineffective Marketing
Ineffective marketing is also one of the most common reasons why small businesses fail. If your marketing isn't working, it could be because you're trying to reach the wrong people or you don't understand their needs and wants. This wastes time and money on things that possible customers don't care about.

Marketing is one of the most important parts of building and keeping a strong business identity. When marketing isn't done well, the brand may not be consistent, which can make customers confused and hurt the brand's reputation.

Social media is a strong way to connect with customers and get them to like your brand. If you don't use social media or don't use it well, you might miss out on chances to connect with your audience.
Poor Management and Leadership
Effective leadership gives the business a clear picture of its future and a plan for how to reach its goals. Poor management can lead to a lack of direction, leaving employees without a feeling of purpose or goals to work towards.

Poor management can cause operations to be disorganized, teams not working together, and employees not know what their roles and responsibilities are.

Effective leaders urge their employees to come up with new ideas and be creative. Bad management can stop people from coming up with new ideas and keep a business from being competitive and up-to-date. To do this, you might need to take on the traits of creative leaders like Suzanne Clark to help you be a better leader.
Failure to Adapt to Change
Markets are always changing, and buyer tastes can change. Businesses that don't adapt to these changes risk having goods or services that no longer meet customer needs, which could lead to less demand and less money.

Changes in technology can shake up industries and open up new possibilities. Businesses that don't use new technologies or change their processes may fall behind their rivals and miss out on ways to be more efficient.

The economy can change, which can change how people spend their money and what the market needs. Businesses that aren't ready to respond to changes in the economy may see their sales drop and their finances become unstable.
Lookout For These Reasons Why Small Businesses Fail
Small businesses are the backbone of the U.S. economy, but they can be vulnerable to failure. Poor management, competition, and inadequate financing are some of the primary factors why small businesses fail. To avoid this, take proactive steps that include researching the industry, crunching the numbers, and creating a strong plan.
Working with an experienced business advisor can be the first step to capitalizing on your unique vision and being successful in business.
Is this article helpful? Keep reading our blog for more.