Several surgical methods are available for those who want to create a double eyelid crease. One technique is the full incision method, which produces a light scar along your new crease.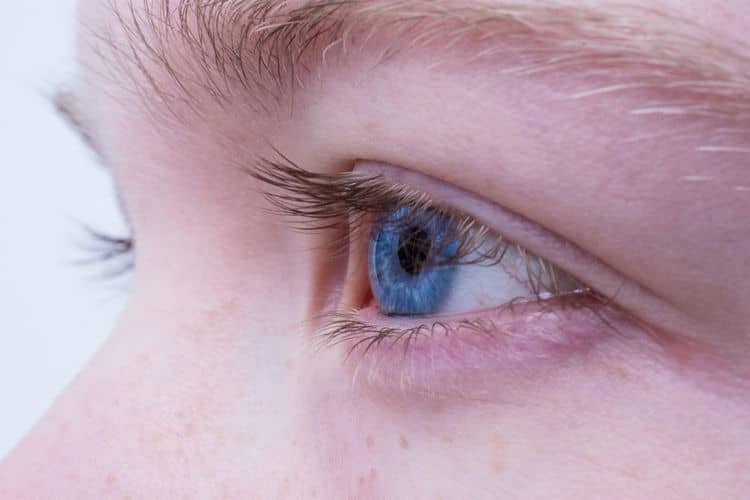 During recovery, you should avoid strenuous activity that could increase bleeding or swelling around the eyes. Also, be sure to have someone take care of your daily responsibilities for the first few days after the procedure.
Anesthesia
Your doctor will inject anesthetic medications into the eyelids and administer sedation through an IV to make you comfortable and sleepy. This combination allows you to cooperate during surgery without pain or discomfort, which is ideal.
During the surgery, your surgeon will identify your natural eyelid crease and create a new one by making a tiny incision. They will then remove excess fat, remove any sagging skin, and tighten the remaining skin. After that, your eyelid will be stitched up, and you'll be ready to go home.
Your doctor will inquire about your medical history and discuss your treatment objectives before the procedure. Selecting a surgeon, you feel confident and at ease with is crucial, so be sure to interview many before deciding which one is best for you. Aspirin, ibuprofen (Advil, Motrin IB, and others), naproxen sodium (Aleve and others), and herbal supplements should also be avoided since they might cause excessive bleeding. You should also wear loose-fitting, comfortable clothes on the day of your surgery.
Preparation
Your doctor will discuss your cosmetic objectives and decide on the best method, which of the three primary techniques your surgeon employs will depend on your requirements and preferences.
The incision technique, like the Wave double eyelid surgery, entails creating an incision on the upper eyelid and removing extra skin and fat tissue. This method creates a new eyelid crease and may leave a scar. It is best for people with significant sagging in the upper eyelid or needing to remove excess skin.
With the non-incision method, your doctor will create a small puncture hole and pass sutures through these holes to mimic fibrous attachments that naturally form a double eyelid. This technique is less invasive than the incision, resulting in minimal swelling and bruising after eyelid surgery. The sutures are removed in the clinic 4-6 days after your procedure. It's crucial to plan for your recovery from this outpatient treatment, including ensuring you have access to transportation and the ability to return home following your operation. Having materials on hand, such as ice packs and gauze pads soaked in cold water, might be beneficial.
Recovery
Your doctor creates an incision to open the region during the surgery. The extra skin and fat may be removed through this incision. Any underlying muscles impeding the development of a double eyelid may also need to be cut out.
You will stay in a recovery room after the procedure for a while before being let to go home. It's crucial to adhere to your doctor's recuperation recommendations. This includes avoiding drugs and dietary supplements that might worsen bleeding, including fish oil, vitamin E, and cranberry extract. Additionally, it would help if you refrained from donning contact lenses for a few weeks following the surgery. Sleeping with your head on a pillow and using the eye drops and ointment your doctor prescribes crucial.
Getting lots of rest after your surgery is important, as it will speed up healing. It would help to avoid activities that strain or stress your eyes, such as jogging, aerobics, and intense exercise. It would help to refrain from checking email or watching TV, as these activities can cause dry eyes.
Results
Getting a permanent eyelid crease can make your eyes look bigger and brighter. Additionally, it helps harmonize and balance your facial characteristics, giving your face a more youthful appearance. It is a typical procedure in cosmetic surgery and has several benefits. There are certain things to consider before deciding if this is the right option for you.
To create a new crease or fold, your cosmetic surgeon will make an incision on the upper eyelid and remove extra muscle and fat tissue. Incisions will be closed using sutures, which must be released in the clinic 4-6 days after your surgery.
In this method, your plastic surgeon will use a fine thread to create a new double eyelid crease without making any incisions on the skin. This technique will reduce the swelling and recovery time compared to the incision method. However, the results can be less stable, and there are risks of dry eye syndrome over a long period.
Cost
The cost of double eyelid surgery can vary greatly depending on the surgeon's skill, experience, and reputation. Finding a surgeon who matches your beauty standards and aligns with your vision is important. This is why finding a surgeon who has performed this procedure many times before might be worth the extra money.
Health insurance often does not pay for aesthetic procedures. This implies that you are responsible for the procedure's cost. Selecting a surgeon offering all-inclusive pricing is crucial so that you know the charges upfront.
A double eyelid fold can be made in a variety of methods. Your plastic surgeon will assist you in making the best decision for you. For example, you can choose between an incision or a non-incision approach. Incision methods require longer recovery periods but can provide more permanent results. The non-incision procedure is less invasive but might have a higher chance of the crease unraveling over time due to thread loosening or aging. It is also less effective at combating sagging or other aesthetic issues on the upper lid.