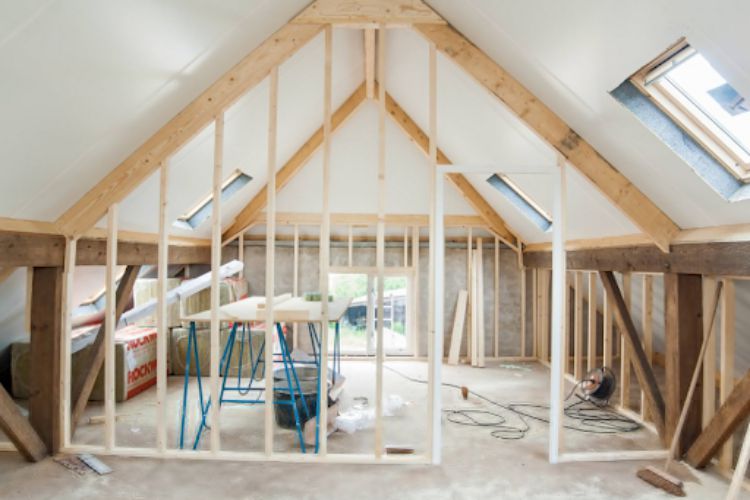 Did you know that a whole home remodel can increase the value of your home?
Remodeling your house is one of the best ways to add functional, stylistic, and practical improvements. Not only will it make your home look great, but it can add value to your home if you ever want to move.
Keeping the project within a budget and sticking to an ambitious timeline are two important factors for any remodel. We want to walk you through some planning tips for a successful project.
Keep reading for some ideas on how to plan a whole house remodel.
Set Clear Goals and Priorities
Before diving into a home renovation, take the time to clearly articulate your goals. Are you seeking to enhance the functionality of your living spaces, update the aesthetics, increase energy efficiency, accommodate a growing family, or improve the resale value of your property?
You can make informed decisions that align with your vision by identifying your primary objectives. Prioritize these goals based on importance. For example, if creating an open-concept living space is crucial, allocate resources accordingly.
Create a Realistic Budget
Developing a comprehensive budget is essential to avoid overspending during a remodel. Start by researching the costs of materials, labor, permits, and any additional expenses relevant to your project.
Adding a contingency fund of around 10-20% of the total budget is prudent to account for unexpected expenses or plan changes. While it's tempting to cut costs, be cautious not to compromise on quality, especially for crucial elements like structural work and safety features.
Work With Professionals
Hiring professionals can make a big difference in how well your home makeover turns out. Architects and interior designers bring imagination and practicality to your project, ensuring that what you want and what is possible work together.
For the building phase to go smoothly, the contractor needs to be able to manage subcontractors, stick to deadlines, and keep quality standards. Working with experienced professionals speeds up the planning and building process. It makes it less likely that mistakes will cost a lot of money.
Thoroughly Plan the Design
The design phase is the foundation of your home renovation project. Consider elements like the placement of fixtures, outlets, and lighting to enhance both aesthetics and functionality.
For instance, if you're considering adding elegance and more natural light to your living room, think about incorporating French doors with side panels. A well-planned design minimizes the need for mid-project changes and helps avoid disruptions during construction.
Obtain the Necessary Permits
Building codes and rules differ based on where you live and your project's size. Before building starts, studying and getting all the necessary permits is important.
If you don't get the right permits, you could face expensive delays, fines, or even the legal need to undo work you've already done. Working with experts who know the rules in your area can help you get through this part of the rebuilding process easily.
Transform Your Space With Flawless Whole Home Remodel Mastery
As you embark on a whole home remodel path, remember to plan carefully and set realistic expectations. Rely on the knowledge and expertise of professionals to guide you and make the process smoother.
With appropriate planning and dedication, you can ensure that your home remodel will succeed. Start planning your project today and contact your local experts for the best results!
We hope this article was useful to you. If you enjoyed it, make sure to check out our blog for more informative content.