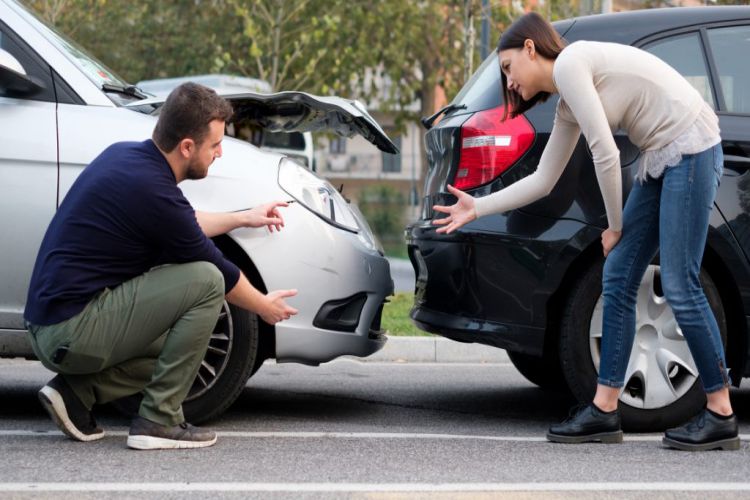 Car accidents have the potential to disrupt lives in unimaginable ways, leaving physical, emotional, and financial scars. When these accidents occur due to someone's failure to exercise reasonable care, the legal concept of negligence comes to the forefront. If you're grappling with a car accident case in Kentucky, understanding the intricacies of proving negligence is paramount to securing the compensation you deserve. This comprehensive guide will lead you through the labyrinthine process of establishing negligence in Kentucky car accident cases.
Grasping Negligence in Kentucky Car Accidents:
Negligence, in legal terms, signifies the abandonment of the duty to exercise care that a reasonably prudent person would observe in similar circumstances. In Kentucky, as in most jurisdictions, negligence underpins the foundation for addressing personal injury claims stemming from car accidents. The core principle underlying this concept is that individuals are expected to act responsibly and take necessary precautions to prevent harm to others.
Negligence can manifest in various ways during car accidents. It might involve a driver who carelessly ignored a red light while engrossed in texting, resulting in a collision. It could be a motorist who recklessly exceeded the speed limit during hazardous weather conditions, triggering a multi-vehicle collision. Whether it's flouting traffic rules, speeding, or any other negligent action, proving negligence is pivotal for assigning liability and ensuring justice prevails.
Elements of Negligence in Car Accident Cases:
Establishing negligence mandates proving four integral elements:
Duty of Care

: The foundation lies in demonstrating that the defendant (the party being accused of negligence) owed a duty of care to the plaintiff (the injured party). In car accidents, all drivers have a legal obligation to operate their vehicles prudently, comply with traffic laws, and adopt preventive measures to avert accidents.

Breach of Duty

: It's imperative to establish that the defendant breached their duty of care through negligent actions. This breach could encompass behaviors such as driving under the influence, failing to yield the right of way or any conduct that diverges from reasonable behavior.

Causation

: Crucially, you must prove that the defendant's breach of duty directly led to the accident and subsequent injuries. Establishing an evident link between the defendant's actions and the resulting harm often necessitates robust evidence and expert analysis.

Damages

: Ultimately, it's essential to demonstrate that the plaintiff suffered tangible damages as a direct consequence of the accident. These damages encompass both economic aspects (like medical bills and property damage) and non-economic facets (including pain, suffering, and emotional distress).
Step-by-Step Guide to Proving Negligence:
Effectively proving negligence in car accident cases involves a methodical approach:
Collect Comprehensive Evidence: Assemble a diverse range of pertinent evidence. The Louisville car accident attorneys at Gray & White, PLLC emphasize that strong evidence, such as photos, witness statements, and medical records, can significantly strengthen your case. Each piece of evidence contributes to constructing a comprehensive narrative of events leading to the accident.
Seek Expert Consultation: Depending on the complexity of the case, consulting accident reconstruction experts, medical professionals, or other specialists can provide invaluable insights that bolster the credibility of your claim.
Establish a Clear Timeline: Develop a meticulous timeline outlining the sequence of events culminating in the accident. Highlight the defendant's actions that resulted in the breach of their duty of care. This chronological visualization vividly underscores how negligence played a pivotal role in the occurrence of the accident.
Calculate Damages Thoroughly: Carefully assess the extent of damages incurred, meticulously accounting for both economic damages (such as medical expenses and property repairs) and non-economic damages (including pain, suffering, and emotional distress).
Comparative Fault in Kentucky Car Accident Cases:
Kentucky adheres to a comparative fault system, which carries significant implications in car accident cases. Under this system, even if the plaintiff bears some degree of responsibility for the accident, they can still seek compensation. However, the compensation awarded is proportionally reduced based on their level of fault. For instance, if the plaintiff is deemed to be 20% at fault, their awarded compensation will be reduced by that percentage.
This legal doctrine underscores the importance of evidence and expert analysis in demonstrating the degree of fault. It's where the contributions of accident reconstruction specialists and legal professionals become pivotal. Their expertise helps determine the percentage of fault attributable to each party, which in turn affects the amount of compensation the injured party can recover.
Successfully Navigate Negligence Claims
Successfully establishing negligence in Kentucky car accidents necessitates a profound understanding of legal principles, meticulous collection of evidence, and often, the collaboration of experts. If you're pursuing a car accident claim, enlisting the guidance of a seasoned Kentucky personal injury attorney is strongly recommended. Their guidance, expertise in building a compelling case, and knowledge of the intricacies of Kentucky's comparative fault system can substantially enhance your chances of securing a fair settlement. Beyond monetary restitution, seeking justice by holding negligent parties accountable contributes to safer roads and a more equitable society.