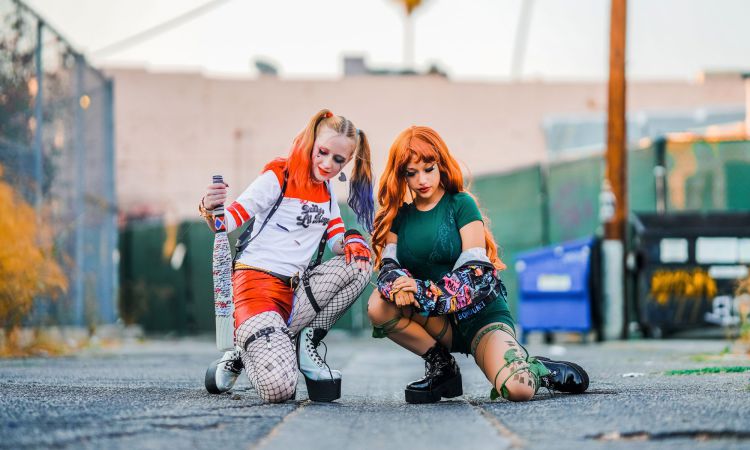 It is fair to say that when it comes to caring for a standard pair of leather shoes, it is best to be thorough.
You need to remove dirt, then apply polish and even a setting spray or varnish, to really bring out the true shine of the shoe, as well as keep the leather healthy. Of course, it is safe to assume that this may be similar across all the different kinds of shoes that exist, but if you are dealing with shoes that have images on them, or are even painted, then the care instructions become a bit more complicated.
This brings the topic to cosplaying shoes; these are often the most expensive part of the outfit, and so, if they have been modified or are painted, you will want to ensure that you maintain them, so they can provide you with many years of use.
So, how do you care for cosplaying shoes? Here's a quick guide!
Regular Cleaning
When it comes to maintaining shoes designed for cosplaying, you are going to need to invest in shoe care supplies; one of the key items you are going to need is cleaner.
If you find that there is dirt on your shoes, it is best to have a soft-bristled brush to remove the surface dirt and then a cleaner that is specified for the material of the shoe. This will prevent damage from occurring to the paint on the shoe and will also make it more effective.
Store Them Properly
Many people who have cosplaying shoes store them in a box away from direct sunlight and away from household cleaners that could damage the paint or the material itself. So, this is a good way to store your shoes. Only handle them when you absolutely need to, especially if they have extensive additional features to them, as excessive handling could cause them to break.
Handle Them Carefully
Following on from that, you should always be very careful when handling your cosplaying shoes. For instance, if you are wearing a pair of oversized shoes that have latex stars attached to them, regular handling can cause the additional space in the shoe to become warped, or it may cause the latex starts to fall off.
Use Inserts and Padding
Indeed, if you are going to be wearing oversized shoes, or ones that are a bit looser, you will want the process to be comfortable to avoid blisters more than anything else.
So, your shoes are more likely to survive if you put inserts and padding into the right places to keep them firm and comfortable to wear.
Repair Them
Of course, a core part of maintaining your cosplaying shoes is going to be to repair them. This can be a bit trickier depending on the materials that they are made from. For instance, if your cosplaying shoes are made from leather if they crack, you will need to invest in a leather shoe repair kit. If the paint peels off, you will likely have to remove a large area of the surrounding paint and then replace it and set it. This, of course, is not going to be a real issue if you've spent hundreds or even thousands on the shoes, and regular maintenance of this kind is the best way to keep them looking great.