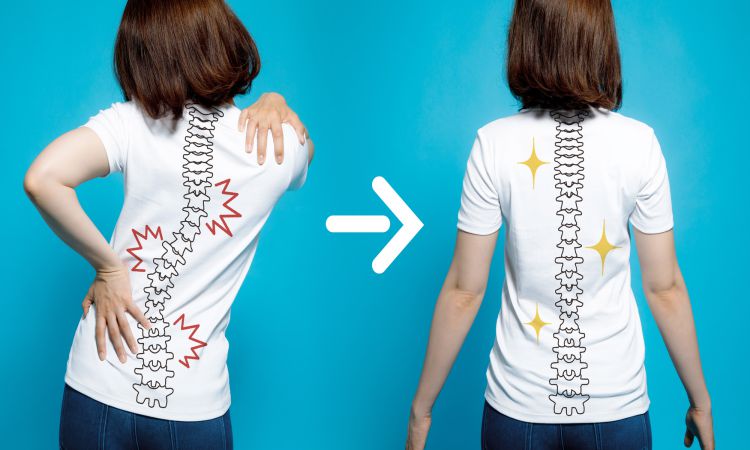 Living with chronic pain presents significant challenges affecting your day and overall quality of life. While many individuals rely on medication for relief, an alternative approach provides effective results without the need for pills. This article explores how chiropractic care can offer pain relief without medication.
Understanding Chiropractic Care
According to a Seaforth chiropractor, chiropractic care is a drug-free, non-invasive healthcare approach to diagnosing and treating neuromuscular disorders. It involves the expertise of chiropractors who are highly trained professionals specializing in manual adjustment techniques, primarily targeting the spine.
Chiropractors firmly believe that misalignments in the spine, known as subluxations, can hinder the body's innate healing ability and result in pain. They aim to restore proper alignment and function, facilitating the body's natural healing process. They achieve this through the following methods:
Relieving Musculoskeletal Pain
Chiropractic care's primary advantage is its effectiveness in alleviating musculoskeletal pain. Chiropractors specialize in providing significant relief for conditions like back pain, neck pain, joint discomfort, and headaches.
They employ targeted spinal manipulations that result in the following:
Relieving tension
Alleviating inflammation
Improving alignment
Rather than merely masking symptoms, addressing the root cause of pain is the aim of chiropractic care.
Restoring Range Of Motion
Chiropractic care plays a crucial role in restoring your range of motion. Misaligned joints often restrict movement due to various factors such as the following:
Joint trauma, which includes injuries from accidents, falls, or sports activities.
Repetitive stress or overuse, which puts excessive strain on the joints and leads to misalignment over time.
Muscle imbalances around a joint are weak or tight and can disrupt the balance and alignment of the joint.
Age-related changes may wear down the cartilage that cushions the joints, leading to joint instability and misalignment.
Through adjustments, chiropractic care mobilizes these joints, effectively reducing stiffness and increasing flexibility. For example, if you have experienced joint trauma from a fall, chiropractic care can help realign the affected joint, allowing it to move more freely and restoring your range of motion. An enhanced range of motion enables you to move more easily and comfortably.
Enhancing Overall Well-Being
Beyond pain relief, chiropractic care aims to enhance your overall well-being. Reputable chiropractors prioritize optimal nerve function, which is pivotal in the body's communication system. When nerves function optimally, your body can effectively regulate digestion, immune response, and sleep patterns.
Achieving optimal nerve function involves the following chiropractic practices:
Chiropractic care adjusts the spine to correct misalignments. By realigning the vertebrae, chiropractors aim to alleviate pressure or interference on the nerves, promoting optimal nerve function. For example, if you have a misalignment in your spine, chiropractic adjustments can help restore proper alignment, removing pressure from the nerves and facilitating optimal nerve function.
Misaligned joints often result in muscle tension and spasms, which can impact nerve function. Chiropractic care aims to release muscle tension through adjustments, therapeutic massage, and other techniques, ultimately improving nerve function. For instance, if you have muscle imbalances around a joint, chiropractic care can help relieve tension in those muscles, allowing for better nerve function and overall well-being.
Chiropractic adjustments can improve blood circulation, including nerves. Proper blood flow ensures that nerves receive adequate oxygen and nutrients, promoting optimal nerve function. Improving blood flow to the nerves leads to optimal nerve function and overall well-being. All of these may improve nerve function, enhancing an overall sense of well-being and quality of life.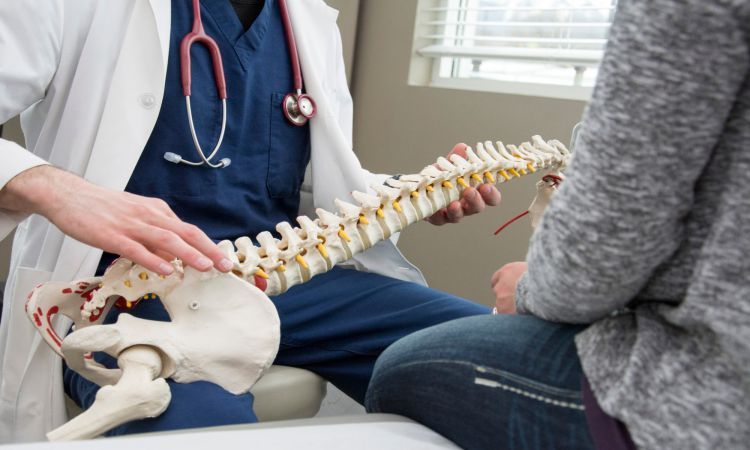 Complementing Other Treatment Options
Chiropractic care can also serve as a complementary treatment option that can work alongside traditional medical approaches, physical therapy, and rehabilitation programs. By integrating chiropractic care with other therapies, you may experience a holistic and comprehensive approach to pain management and overall wellness.
Suppose you're undergoing physical therapy for an injury. Chiropractic care can complement the therapy by addressing underlying misalignments and promoting optimal nerve function, thereby accelerating the healing process.
Furthermore, integrating chiropractic care with other treatments promotes a patient-centered approach to healthcare. It empowers you to participate in your treatment plans actively, providing choices and options that align with your preferences and goals. This collaborative approach fosters patient satisfaction, engagement, and a sense of empowerment throughout your healthcare journey.
Conclusion
Chiropractic care offers a drug-free, non-invasive solution for pain relief and overall well-being. It has gained recognition for its effectiveness in alleviating musculoskeletal pain, restoring range of motion, and enhancing the quality of life. By addressing the underlying cause of pain through spinal adjustments, you can enjoy natural healing while taking control of your health. If you seek an alternative to medication-based pain management, consider exploring the benefits of chiropractic care and embark on a path toward a pain-free and healthier life.