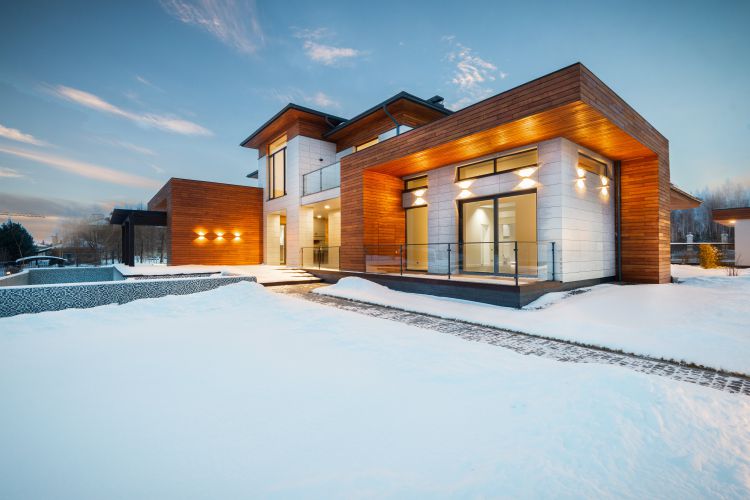 Winter brings with it a myriad of delights, from the beauty of falling snow to cozy nights by the fireplace. But before you indulge in these cold-weather pleasures, there's a list of house repair and maintenance tasks awaiting your attention. Ensuring that your home is winter-ready not only provides comfort but also safeguards against potential hazards, especially in places like Long Island. Long Island's winter season is characterized by cold temperatures, biting winds, and occasional snowstorms. These harsh conditions can take a toll on homes, emphasizing the importance of timely repair and maintenance. Ensuring homes are well-maintained before winter hits can prevent significant damage and ensure residents stay warm and safe.
Let's dive into some of these essential tasks, ensuring your home stands strong against the cold.
1. HVAC System Check and Maintenance
When winter hits, one thing you don't want to face is a malfunctioning heating system. Imagine waking up one frosty morning to find your home as chilly inside as it is outside. Ensuring your heating, ventilation, and air conditioning (HVAC) system is in tip-top shape is crucial.
The role of your HVAC system is to keep your home's internal temperature regulated. If you've noticed unusual sounds coming from the system or if rooms are heating unevenly, it might be signaling a problem. Moreover, even if everything seems to be functioning properly, routine check-ups play an essential role. Like any machinery, your HVAC system benefits from regular maintenance to prolong its lifespan and maintain efficiency.
But here's the thing: unless you're an HVAC expert, detecting problems or ensuring optimum functionality can be tricky. That's why many homeowners prefer to have professionals handle this crucial task. Instead of trying to understand the complex workings of your system, look up Long Island HVAC services company near me and hire the experts to handle everything for you. They can provide a comprehensive check, ensuring your system isn't just working but is optimized for the coming cold months.
2. Roof and Gutter Inspection
Your home's roof is its first line of defense against snow, rain, and everything in between. A damaged or weak roof can lead to myriad problems, from leaks to structural damage. Winter, with its snow and ice, can exacerbate any existing issues, leading to potentially significant repair bills in spring.
A visual inspection from the ground might reveal obvious problems, like missing shingles or visible damage. However, many issues are more subtle and might require a closer look. And let's not forget the gutters. These play an essential role in channeling water away from your home. Blocked gutters can lead to ice dams, which can cause water to seep into your home, leading to internal damage.
But there's a balance to strike here. While it's good to be proactive, climbing onto your roof without the right equipment or expertise can be dangerous. It's often better to call in professionals who can ensure your roof is ready to face the winter onslaught.
3. Window and Door Sealing
Windows and doors play more roles in your home than just aesthetics or entry points. They're critical for insulation, helping retain warmth during winter and keeping the cold out. Over time, however, the sealing around windows and doors can degrade, leading to drafts and cold spots in your home.
Checking for drafts is relatively straightforward. On a windy day, place your hand around the edges of windows and doors. If you feel cold air seeping in, you've found a draft. Fixing these can be as simple as applying weather stripping or caulking, both of which are readily available at local hardware stores.
By ensuring your windows and doors are properly sealed, you not only make your home more comfortable, but you can also save on heating bills. After all, efficient insulation means your heating system doesn't have to work as hard to keep your home warm.
4. Insulate Pipes to Prevent Freezing
A common winter woe many homeowners face is frozen pipes. When the temperatures drop drastically, water within the pipes can freeze. It not only restricts water flow but also causes the pipes to expand, leading to potential cracks or bursts. And if you've ever had a pipe burst in the middle of winter, you know the ensuing chaos and cost involved.
So, to avoid this hassle, it's vital to insulate any pipes that are exposed to the cold. Think about those in basements, garages, and crawl spaces. Insulating them is not a Herculean task. In fact, many local hardware stores sell foam insulation that easily wraps around pipes, providing them with an added layer of protection against the cold. Besides the above, consider looking for reliable San Antonio plumbers if you're a local resident. These reputable professionals offer fast and effective solutions, swiftly addressing problems caused by frozen or burst pipes. Their prompt response helps prevent the chaos and financial stress that usually accompany these unexpected emergencies. By investing a little time and money upfront, you can avoid a much larger headache later on.
5. Clear and Prepare Your Yard
With the focus primarily on the interior of our homes, it's easy to neglect the outside, especially our yards. But there are crucial tasks that need tackling before winter. Fallen leaves, if left unchecked, can smother your lawn, inhibiting growth. They can also become slippery hazards when wet. So, a good yard cleanup is essential.
Additionally, think about your plants. While some plants are hardy and can withstand cold temperatures, others may need some protection. Consider covering delicate plants or even moving them indoors. Similarly, if you have a garden, now's the time to harvest any remaining vegetables. Anything left is likely to be killed off by the first frost.
Outdoor furniture, grills, and other items should be stored away or adequately covered. Snow and ice can damage these items, reducing their lifespan. And if you have a swimming pool, now's the time to consider winterizing it.
6. Chimney Cleaning and Fireplace Preparation
The idea of sitting by a warm, crackling fire is undeniably one of winter's charms. But before you light up that first log, there's a critical task awaiting: chimney cleaning. Over time, chimneys accumulate soot, creosote, and other debris. It not only impedes the chimney's function but poses a significant fire hazard. In fact, many house fires are a direct result of unclean chimneys.
Even if you don't use your fireplace often, animals might have made homes in the chimney, or there could be other blockages. An annual chimney inspection and cleaning are recommended for every homeowner. It ensures your fireplace functions efficiently and safely. If you're unfamiliar with the cleaning process, hiring a professional might be your best bet. They can provide a thorough cleaning and also point out any potential issues.
Conclusion
Preparation is key when it comes to facing the rigors of winter. Taking the time to address these home repair and maintenance tasks can make a world of difference. Not only do they ensure the comfort and warmth of your living space, but they also prevent potential hazards and costly repairs down the road. By being proactive, you ensure your home remains a sanctuary, no matter how fierce the winter winds blow outside.