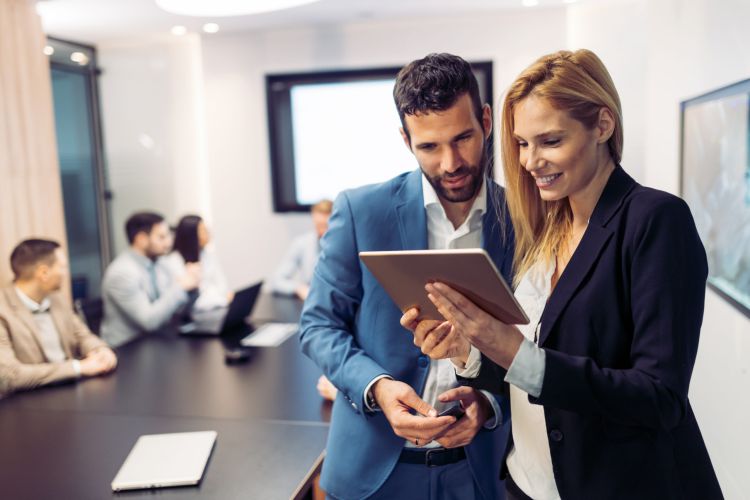 There is a hidden hero ensuring every seminar, product launch, or gala dinner hits the mark. Meet the corporate event planner—orchestrating each detail to perfection.
More Than Just a Gathering
Why the buzz around corporate events? In our interconnected age, these aren't mere gatherings. They are:
Networking Hubs: Connecting industry leaders and professionals.

Branding Platforms: Showcasing a company's vision and prowess.

Culture Builders: Fostering team spirit and company ethos.
Why Does Every Event Need Its Planner?
From choosing the ideal venue to managing unexpected challenges, a corporate event planner's expertise is indispensable in shaping today's corporate landscape. Dive in and see the magic they weave.
Top 6 Responsibilities All Corporate Event Planners Must Posses
Budget Management
Let's talk money for a moment. If you've ever thrown a party, you know that costs can spiral out of control faster than a popped balloon. For a corporate event agency, staying within budget isn't just good practice—it's the cornerstone of professionalism. 
Imagine handling events for big corporations! Every cent matters. This is where sophisticated techniques and modern tools come into play. 
These aren't your everyday Excel sheets; we're talking about specialized software that helps track every expenditure and ensure no unexpected costs sneak in.
Venue Selection and Logistics
Choosing the right venue is like picking the perfect outfit—it sets the tone. And that's where a corporate event planner shines. 
They're not just randomly picking a fancy place; they're researching, ensuring it resonates with the event's theme and audience. And hey, have you ever attended an event and struggled with parking or found the venue hard to access? Frustrating, right? 
A seasoned planner ensures that such logistical nightmares, be it parking woes or accessibility issues, are sorted out beforehand. It's all about the experience, after all.
Vendor Coordination
Picture this: You're at a corporate event, the food's impeccable, the sound system is crystal clear, and everything seems flawless. Magic? 
Nope, that's the handiwork of a corporate event agency! They're the backstage conductors, ensuring caterers serve a delightful feast, AV teams deliver on-point presentations, and all vendors are in sync. 
And let's not forget that timing is everything. With an agency's coordination, attendees won't be waiting forever for a dish or a mic malfunctioning during a keynote. It's about guaranteeing that every service is delivered right on cue.
Event Promotion and Marketing
An event with top-notch speakers, gourmet food, and a killer venue… but empty chairs. A nightmare, right? This is where a corporate event planner swoops in like a superhero. 
Their mission? 
Make sure that every seat is filled! Using a mix of tactics, from buzzing social media campaigns to engaging email blasts, they pull all the strings to ensure your event gets the spotlight it deserves. 
And it's not just about blanket promotion—they target the right audience to ensure those attending are genuinely interested.
Risk Management and Contingency Planning
Planning a corporate event is like preparing for a theatrical performance. All might seem perfect, but there's always the chance of a snag: a power outage, a missing VIP, or even an unexpected downpour. 
That's where a seasoned corporate event planner comes into play. They're always thinking two steps ahead, spotting potential pitfalls, and—here's the cool part—designing Plan B, C, and sometimes even D! 
So, even if things go south, there's always a safety net, ensuring the show goes on without a hitch.
Feedback Collection and Post-Event Analysis
Have you ever attended an event and thought, "Wow, this gets better every year!"? That's not magic; that's the meticulous work of a corporate event agency. After the applause dies down and the lights dim, their work is far from over. 
They gather invaluable feedback from attendees, vendors, and all involved. Why? 
To catch a glimpse of what worked and what could be fine-tuned. 
By analyzing this treasure trove of insights, they ensure that the next event is not just another gathering but an upgraded experience for all.
6 Key Skills All Corporate Event Planners Must Posses
Financial Acumen
A budget is one thing, but a corporate event agency must also have a crystal ball. Well, not literally. 
Financial acumen is all about foreseeing potential costs before they pop up. But that's not all. It's also about having that savvy nature to roll up your sleeves, negotiate with vendors, and land unbeatable deals. 
After all, who doesn't like quality service at a friendly price?
Attention to Detail
"Devil's in the details," they say
. 
For a corporate event planner, it's more like "success is in the details." It's not just about getting the big things right. Sometimes, that misplaced sign or a mismatched tablecloth can throw things off. The goal? 
To ensure a seamless experience, every detail is carefully monitored to ensure positive memories for attendees.
Communication and Collaboration
Have you heard the saying, "Teamwork makes the dream work?" 
Well, a corporate event agency takes that to heart. Their strength lies in forging solid relationships with vendors, ensuring they're more partners than just service providers. But, as with all good relationships, clear communication is critical. 
By articulating needs and setting clear expectations, an agency ensures that every vendor knows their part in the grand orchestration. This results in an event that hits all the right notes.
Marketing Proficiency
Ever received an event invite and thought, "I absolutely cannot miss this!"? That's a corporate event planner working their marketing magic. With their fingers on the pulse of the latest digital marketing trends, they leverage various platforms to reach out. 
But it's not just about using the tools; it's about crafting the right message—a combination of persuasive words and striking visuals. When planners prepare a promotional message, they ensure it's seen and felt, leading to a packed event.
Problem-Solving and Adaptability
Here's the thing: even with the best-laid plans, surprises can pop up. For a corporate event planner, this is where their superpowers truly shine. The ability to think on their feet? Check.
Taking unforeseen challenges in stride and tweaking plans with grace and poise? Absolutely. They're the MacGyvers of the event world, always ready to adapt and ensure attendees leave with positive memories, regardless of hiccups.
Analytical Thinking
For a corporate event agency, feedback isn't just words on a page—it's a goldmine. Using keen analytical thinking, they decipher this data, looking for patterns, praises, and improvement points. 
It's all about understanding the nuances and drawing actionable insights. And remember, they're not just about fixing things; a passion for continuous improvement drives them. With each event, they aim to set the bar slightly higher, all thanks to their analytical prowess.
In Conclusion
Behind every unforgettable corporate event lies a symphony of intricacies orchestrated by a talented maestro: the corporate event planner. From mastering budgets and venue logistics to the art of promoting and foreseeing risks, their expertise is vast and varied. But what sets these planners apart is their thirst for growth. 
In an industry with constant dynamism, the commitment to continuous learning and adaptation is crucial. 
Every piece of feedback, each event, and every unexpected twist become lessons for tomorrow. For a corporate event planner, excellence isn't just an outcome; it's a relentless pursuit.