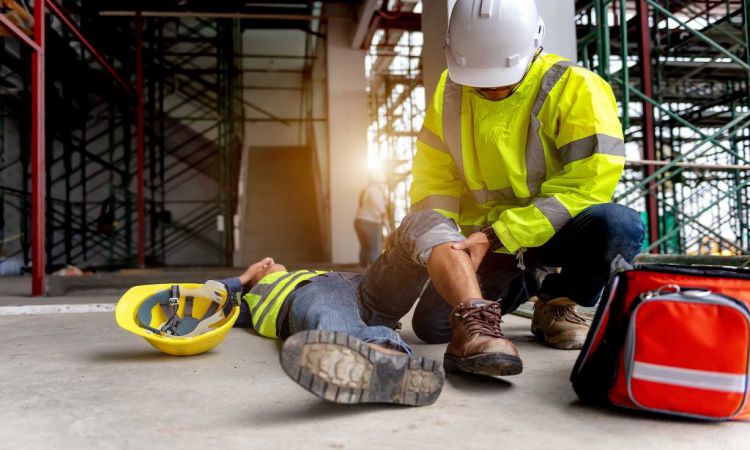 Risk assessment regarding first aid is a crucial component of preparedness for individuals in various emergency response roles. In any emergency, whether an accident, injury, or sudden medical condition, the ability to swiftly and accurately identify potential risks is paramount to provide practical assistance.
This blog will equip individuals with the knowledge and skills to recognize and assess common risk factors associated with emergencies. This introductory topic will delve into the fundamental concepts of first aid risk assessment, highlighting its significance and the methods employed to identify and evaluate risks in diverse emergency scenarios.
Types of Emergencies:
1. Accidents:
Accidents encompass various unexpected events that can result in injuries or harm. These incidents can occur in multiple settings, such as homes, workplaces, public spaces, or on the road. Common examples of accidents include slips and falls, vehicle collisions, burns, electrical shocks, and chemical spills. The severity of accidents can vary from minor scrapes and bruises to life-threatening situations, making it vital for individuals trained in first aid to swiftly evaluate the circumstances and potential risks involved to provide appropriate assistance.
2. Injuries:
Injuries are a frequent reason for requiring first aid. They can result from accidents, sports activities, falls, or violence. Injuries can range from minor cuts, bruises, and sprains to more severe issues like fractures, dislocations, and head trauma. When assessing injuries, it's essential to consider factors like location, severity, and potential complications and identify any associated risks, such as bleeding, infection, or nerve damage. Proper first-aid risk assessment can help determine the best action to minimize further harm and promote recovery.
3. Medical Conditions:
Medical conditions refer to sudden and unexpected health issues that require immediate attention. These include heart attacks, strokes, seizures, allergic reactions, diabetic emergencies, and respiratory distress. Assessing the first aid risks associated with medical conditions involves promptly identifying signs and symptoms, comprehending the potential hazards to the patient, and taking necessary actions such as administering medications, performing CPR, or seeking professional medical help. Recognizing these risks and responding promptly can significantly increase the likelihood of a favorable outcome for the affected individual.
Common Risk Factors:
A comprehensive first aid risk assessment involves consideration of standards to make informed decisions and take appropriate actions, ultimately contributing to the well-being and safety of the patient, which consists of:
1. Environmental Factors:
Environmental factors play a crucial role in assessing risk during emergencies. These encompass the conditions and surroundings in which an emergency occurs. Examples include extreme weather conditions, heat waves or freezing temperatures, hazardous materials, unstable structures, and confined spaces. The environment can introduce risks not only for the victim but also for rescuers. Practical first aid risk assessment involves evaluating these environmental factors to determine the scene's safety and how they might impact the aid provision. It may be necessary to take precautions, such as securing the area or using protective gear, to mitigate these risks.
2. Victim Factors:
Victim factors refer to the characteristics and condition of the injured or ill person requiring assistance. These factors can significantly influence the risk assessment process. Considerable factors include the victim's age, pre-existing medical conditions, allergies, medications, and level of consciousness. Additionally, assessing the severity of injuries or the nature of a medical condition is essential. Victims who are unconscious, in shock, or experiencing severe bleeding may require different approaches to care. Evaluating these victim-specific factors enables responders to tailor their first-aid interventions and prioritize actions accordingly.
3. Rescuer Factors:
Rescuer factors encompass the capabilities and limitations of the individuals providing first aid. This includes the knowledge, training, and equipment available to the rescuers. Responders must assess their skills and abilities honestly. For instance, rescuers must know their limitations and when to call for additional assistance or expertise, such as summoning paramedics or firefighters. Fatigue, stress, and emotional reactions can also impact a rescuer's ability to provide adequate aid. Identifying and addressing these factors is integral to ensuring the safety of both the victim and the rescuer during the emergency response.
Assessment Methods:
1. Scene Assessment:
Scene assessment is the initial step in evaluating an emergency and ensuring safety for both responders and victims. Here's a breakdown of what's involved:
The primary objective of scene assessment is to ensure safety. Responders should be cautious and avoid rushing into a scene without considering potential hazards. This includes assessing for dangers like fire, chemicals, downed power lines, or unstable structures.
Rescuers must also evaluate the safety of bystanders or witnesses at the scene. If bystanders are at risk, it's crucial to direct them to a safe location or ask for assistance from others in crowd control.
Mechanism of Injury or Illness:
Understanding how the injury or illness occurred is vital. Assess the object or situation that caused the harm to help anticipate potential hidden injuries or complications. For example, a car accident may result in both visible and internal injuries.
Determine if you can access the necessary resources and equipment. This includes assessing if you have the right tools for providing first aid and if additional help or medical services are required.
2. Patient Assessment:
Once the scene is deemed safe, the focus shifts to evaluating the patient's condition. This is often done in two phases: primary assessment and secondary assessment.
Primary Assessment:
The preliminary assessment is a rapid evaluation to identify life-threatening conditions. It follows the ABCDE approach.
A – Airway: Ensure the patient's airway is clear and unobstructed.
B – Breathing: Check for signs of breathing, and if absent, initiate rescue breaths or CPR.
C – Circulation: Assess for signs of circulation, including checking for a pulse. If absent, initiate chest compressions.
D – Disability: Evaluate the patient's neurological status by assessing their level of consciousness and responsiveness.
E – Exposure: Examine the patient's body for injuries or medical conditions, ensuring no significant issues are missed.
Secondary Assessment:
Once immediate life-threatening issues are addressed; the secondary assessment involves a more comprehensive patient examination. This includes obtaining a detailed medical history, performing a head-to-toe physical analysis, and gathering additional information about the injury or illness. The secondary assessment helps identify less apparent injuries or conditions that require treatment.
Risk Mitigation:
1. Prioritising Risks:
Prioritizing risk is a critical step in the first-aid risk assessment process. It involves evaluating the identified risks based on their severity and likelihood of causing harm. Here's how it works:
Determine the potential consequences of each identified risk. Some risks may lead to life-threatening situations, while others may result in minor injuries or discomfort. Assessing the severity allows you to allocate resources and attention where they are most urgently needed.
Consider the probability of each risk materializing. Some risks may be highly likely to occur in a given situation, while others are less probable. By assessing the likelihood, you can focus on addressing the most imminent risks.
After evaluating the severity and likelihood, prioritize the risks accordingly. High-severity, high-likelihood risks should be addressed as top priorities, while lower-severity, lower-likelihood risks can be managed with less urgency.
Allocate resources, such as time, personnel, and equipment, based on risk priorities. Ensure that the most critical risks receive immediate attention and that you have the tools and skills to address them effectively.
2. Implementing Safety Measures:
Once risks are prioritized, the next step is to implement safety measures to mitigate them and ensure the well-being of both victims and responders. Here are some standard safety measures:
Maintain control over the emergency scene by establishing safety zones and clear boundaries. This may involve cordoning off dangerous areas or preventing bystanders from entering hazardous zones.
Personal Protective Equipment (PPE):
Use appropriate PPE, such as gloves, masks, eye protection, and gowns, to reduce the risk of infection or contamination when providing first aid.
When providing  first aid, stabilize the patient's condition as much as possible. This may involve immobilizing fractures, controlling bleeding or supporting the patient's airway and breathing.
Maintain clear contact with both the victim and other responders. Effective communication can prevent misunderstandings, coordinate efforts, and ensure everyone's safety.
If necessary, initiate the safe evacuation of the victim from a hazardous environment to a safer location. This may involve using stretchers, blankets, or other methods to move the injured person without exacerbating their condition.
Continuously monitor the patient's condition and the overall scene to identify any changes or new risks that may arise during the first aid process.
Conclusion:
First Aid Risk Assessment Training equips individuals with the essential skills to swiftly and effectively respond to emergencies while ensuring the safety of all involved. By identifying and prioritizing risks, implementing safety measures, and conducting thorough assessments of both the scene and the patient, responders are better prepared to provide timely and appropriate care.
This proactive approach enhances the well-being of those in need and minimizes potential harm to victims and rescuers alike. Ultimately, first aid risk assessment training plays a pivotal role in saving lives and reducing the impact of emergencies in diverse situations and environments.