It only takes seven seconds to make a great first impression, which is why we must spend time styling our outfits.
Knowing how to make your dragon bracelet pop is key to standing out and letting your personality shine. But with so many styling tips out there, it can feel daunting to put an ensemble together.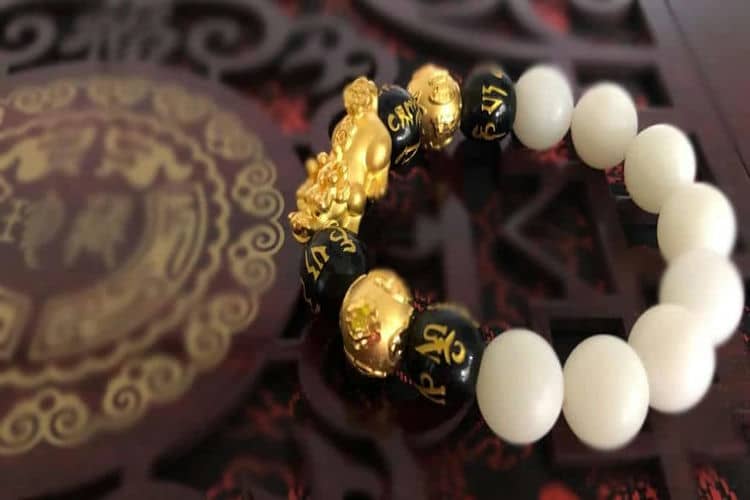 Sounds like you? Luckily, you've come to the right place. Here are six tips for styling a dragon bracelet.
Plan Your Outfit
Regardless of whether you've got a women's or mens dragon bracelet, match it to your current outfit. For instance, if you're wearing a blue shirt, wear a silver bracelet to enhance the cool tone. Or, if your bracelet is red, you could don crimson shoes or earrings to tie your outfit together.
You should also choose the right fit for your bracelet. A good rule of thumb is being able to slip two fingers comfortably under the bangle so that it complements your wrist. If it's too big, your arm will look larger, while if it's too loose, you could potentially lose it.
If you're eager to wear statement jewelry, you can get your dragon bracelet here.
Consider the Length of Your Sleeves 
You can't show off your Chinese dragon bracelet if you're wearing long sleeves. Ideally, you should wear bracelets with a short-sleeved dress or t-shirt, so that it draws the viewer's eye.
But if you love sporting long-sleeved clothes, don't be disheartened. Instead, you could wear tighter clothing, so that it peeps out and elevates your outfit.
Mix Your Metals 
Wearing a silver dragon bracelet doesn't mean you should only wear that metal. In fact, you can curate a unique look by experimenting with different metals to help you stand out.
If you haven't already, choose metals that enhance your skin tone. So, if you have a cooler complexion, silver and white gold pair well. On the flip side, people with warmer skin tones should go with yellow or rose gold for an elegant look.
A useful tip is to consider where else you wear jewelry. For instance, if you always wear a gold necklace, you could pair that with a silver bracelet. The key is to be mindful of the sizes and textures, so you don't overwhelm the outfit.
Tired of metals? Then, don a leather wristband. Leather bracelets ooze class and complement all metals, which is great if you love experimenting.
Jewelry lovers could also invest in beaded bracelets for daily wear. You can choose from an array of designs, sizes, and number of bead layers, depending on your preference. If you want to ooze class, choose one with a gemstone in the center.
Another great choice is a braided bracelet, which always works well with dragon bracelets. If you want a simple look, choose a simple chain as it will enhance the piece you already have.
You could also try sporting a cuff bracelet, designed for fashionistas who prefer subtle accessories. A major bonus is that their intricate design shows you value attention to detail. It'll also make a statement if you choose a metal one, such as gold or sterling silver.
Or, if you prefer to have fun with your outfit, invest in colorful bangles and pair the cooler colors with your dragon bracelet.
Stack Your Bracelets  
Another way to style a dragon bracelet is by stacking them. Keep the chunky one in the middle and pair it with delicate pieces on either side, so that it becomes the focal point. It's a great way to let your favorite mythical creature stand out in a unique way.
You could also sport dragon bracelets on both wrists. While it's a daring approach, it's a great way to elevate your look and draw attention to your jewelry collection. The exciting part is that it gives you free creative freedom by layering bracelets on both wrists and having fun with the styling process.
Get Your Other Accessories Involved 
Just because you've got a new dragon bracelet, it doesn't mean you should ditch your older pieces.
In fact, use your daily jewelry collection to play a supporting role. Take the time to test your entire jewelry box and see which pieces work well together. The beauty of experimentation is that it'll inspire you to hunt for new pieces and push yourself out of your comfort zone.
Watch lovers can also pair their dragon bracelets with their favorite timepieces. Ideally, keep them on the same hand so that they complement one another. It's a great look that says you're confident and pay attention to the jewelry you're wearing.
You can choose whether to wear the bracelet above or below the watch, depending on what you're comfortable with. And don't worry, it'll still work with your Fitbit or Apple Watch.
Sometimes Less Is More
Many jewelry lovers prefer the minimal approach. Although stacking different bracelets works on some occasions, other people may feel more comfortable letting their dragon bracelet take the limelight. Pair it with a dainty pair of earrings or a sleek watch and you're good to go!
How to Style a Dragon Bracelet
Now that you know how to style a dragon bracelet, it's time to hit the streets.
There are many great tips to take on board, such as using your outfit as a starting point and working off your other accessories. You should also play around with stacking or, if you're after sophistication, wear your dragon bracelet by itself. Happy styling!
If you enjoy this post, check out the rest of our blog for more great content.