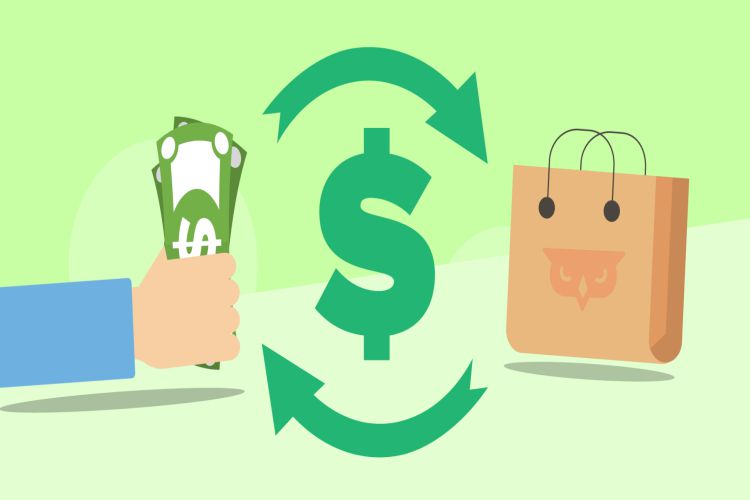 In today's highly competitive business landscape, companies constantly seek effective strategies to maximize their return on ad spend (ROAS). With advertising budgets becoming increasingly limited and the rising cost of reaching target audiences, it has become imperative for businesses to optimize their ad campaigns to generate the highest possible return on their investment.
ROAS is a crucial metric that measures the revenue generated from advertising efforts relative to the amount spent on those campaigns. A high ROAS indicates that a business efficiently allocates its resources and achieves profitable results from its advertising endeavors.
To achieve a desirable ROAS, businesses need to implement strategic approaches that drive traffic, increase brand visibility, and convert potential customers into loyal patrons. This article will explore the following practical strategies to help businesses maximize their return on ad spend and unlock the full potential of their advertising efforts.
1. Understanding Your Target Audience
Identifying and analyzing the target audience is crucial in maximizing ROAS. Knowing who to target and how to reach them with a compelling message can differentiate between success and failure regarding ROAS. 
Marketers need to understand their target market, needs, interests, buying behaviors, location, income level, etc., as this helps determine which channels will be most effective. Additionally, understanding what makes customers respond positively or negatively to specific messaging or design elements can help improve ROAS by ensuring that ads are tailored for maximum impact.
It's also important to keep track of customer behavior over time so that ROAS performance can be monitored and improved upon if necessary. This includes tracking customer responses such as click-through rates (CTRs) and conversions from the targeted campaigns. 
2. Setting Clear Advertising Goals
Establishing clear advertising goals is essential for optimizing ROAS. It's important to understand the objectives of a specific campaign before beginning any ad spend. This will enable you to measure success, track progress, and make informed decisions. 
Goals should be specific, measurable, attainable, relevant, and timely; this will help ensure the campaigns effectively reach their desired outcomes. It's also essential to consider the audience when setting goals. 
Goals must be tailored to the customer's needs, wants, and behavior to maximize ROAS. Knowing which products or services customers will likely buy, how often they purchase, and at what price helps create accurate metrics for better goal-setting initiatives.
3. Selecting The Right Advertising Channels
Selecting the appropriate advertising channels is crucial for achieving desired outcomes from campaigns. To maximize ROAS, advertisers must consider criteria such as audience reach, cost efficiency, and impact on the brand image when deciding which platforms to invest in. 
Direct response channels such as search, display, and social media allow advertisers to track performance through metrics such CTRs and conversion rates. This makes it easier to assess the effectiveness of different platforms in generating leads and sales. 
However, branding channels like television or radio should not be overlooked as they can positively affect brand recognition and consumer loyalty in the long run. Advertisers should note that offline media sources like print magazines or newspapers may still be popular among specific target markets, especially older age groups, so these should also be considered. 
4. Crafting Compelling Ad Copy
Crafting persuasive ad copy is essential for capturing the attention of target audiences and driving desired results from campaigns. Strong ad copy should highlight the unique value proposition or benefit of the product or service being advertised and create a sense of urgency for customers to take action.
Writing effective headlines, using concise yet descriptive language, and identifying key customer pain points are crucial when crafting compelling ads to engage users. Additionally, visuals, such as images or videos, capture user attention and communicate messages more effectively.  
5. Designing Eye-Catching Visuals
Creating visually appealing content is essential for ad campaigns to capture user attention and drive desired results. Visual elements such as images, videos, and infographics can communicate a product or service's benefits concisely and effectively. 
When designing visuals for advertising campaigns, marketers should focus on creating aesthetically pleasing content relevant to the message they are trying to convey. Additionally, the visuals should be optimized for various devices since users often access ads from different platforms, such as mobile phones or tablets. Lastly, marketers must consider using compelling colors and fonts that reflect their brand identity to make their ads stand out.
6. Implementing Effective Keyword Research
Conducting effective keyword research is an essential element of successful advertising campaigns. By investing time in researching and choosing the right keywords, advertisers can ensure that they are targeting the most relevant audience for their product or service. 
This step is critical as it helps to inform decisions regarding budget allocation and ad placement. Additionally, keyword research allows advertisers to determine which types of ads are likely to be more successful in reaching their desired audience.
7. Implementing A/B Testing
Analyzing the impact of slight variations in an advertisement through A/B testing is critical to optimizing campaign performance. A/B testing involves randomly assigning different versions of ads to separate sets of users, allowing for the comparison and assessment of key metrics, including click-through rates and conversions. 
This enables marketers to determine which version performs better based on specific goals such as cost per acquisition (CPA) or ROAS. Marketers can refine their campaigns by replacing low-performing elements with higher-performing ones, maximizing ROAS.  
Conclusion
The goal of any advertiser is to maximize their ROAS. By employing effective strategies, such as optimizing for conversions, structuring campaigns to target specific audiences, and A/B testing creative content, advertisers can increase ROAS significantly. 
Additionally, understanding the customer journey and leveraging insights from data-driven analytics are critical components of achieving optimum performance. With these tactics in place, advertisers can ensure they are making the most of their investments in advertising efforts.