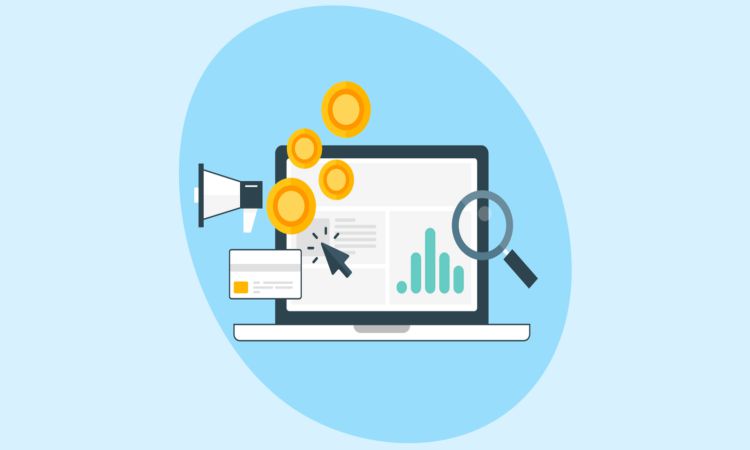 PPC advertising is among the most effective and powerful digital marketing tools available. However, it can be a challenge to track the results of PPC campaigns and identify areas for improvement. This is where analytics comes in as by using analytics to measure and evaluate your performance, you can optimize your campaigns to get better returns on investment (ROI).
Many businesses actively use PPC services but don't take advantage of the analytics offered. This is a mistake as it leaves you unable to track and measure your performance, leaving you in the dark.
However, there are some simple steps you can take to start using analytics to improve your PPC advertising performance. Whether you're using PPC packages or are working with a specialist agency, these tips will help ensure that you get the most out of your campaigns. But before let's understand why PPC and Analytics go hand-in-hand.
Why do PPC and Analytics go hand-in-hand?
Analytics is an essential part of a PPC campaign as it helps you have better insights into your performance and ROI. With analytics, you can analyze the trends, know which keywords are performing well and which are not, identify the best-converting ads, and much more. All this data is valuable for the success of your PPC campaigns and helps you optimize them accordingly.
On this note, let's explore some key steps to use analytics for improving PPC advertising performance.
Tips for using Analytics with PPC to boost overall performance:
Testing goals with real-time reports:
Being able to track the performance of your campaigns in real time allows you to quickly identify and adjust any areas of concern. Real-time reports provide an accurate picture of how your ads are performing, enabling you to focus on the important metrics and make timely changes.
Before launching a PPC campaign, you should set goals for what you want to achieve. Once the campaign is running, you can use real-time reports to see how close you are to meeting those goals. If the reports show that your results are not what you expected, you can quickly make changes to get back on track.
You can visit the "Conversions" page in the Analytics dashboard to explore the details of your campaigns and identify areas for improvement. For example, if you find that one campaign is performing poorly, you can focus on optimizing it to drive better performance.
Check the assisted conversions section:
The "Assisted Conversions" section of the Analytics dashboard provides valuable insights into which campaigns are assisting conversions and how. This is especially useful for identifying opportunities to optimize your campaigns – you can see which ads are helping convert customers, as well as those that need improvement.
By analyzing this data, you can get an idea of which keywords and ad copy are most effective at driving conversions. You can then make adjustments to existing campaigns, or create new campaigns based on the insights you've gained.
Analyzing the cost per conversion for each campaign will also help you identify which campaigns are performing best in terms of ROI. Moreover, you can use the data to decide which campaigns should be scaled up or down based on their performance.
Audience insights:
Whether you opt for PPC packages or have an in-house team, understanding your audience is key to success. Through analytics, you can gain insights into who is viewing your ads, how they interact with them, and which ones are most likely to convert.
By looking at the data, you can identify which audiences should be targeted with your ads and optimize your campaigns accordingly. For example, if you find that a certain age group is more likely to convert or has higher engagement rates, you can target them with tailored ads to maximize ROI.
In addition, you can use audience insights to identify which platforms are most effective for your campaigns. For example, if you find that your ads are performing better on mobile devices than on desktop, you can adjust your campaigns accordingly.
Custom annotations and alerts:
Analytics allows you to make notes and set alerts on your campaigns. This is especially useful for tracking changes in performance over time. For example, if you notice that impressions or clicks for a certain campaign are decreasing, you can create an alert to notify you of the change so you can take action quickly.
You can also use annotations to mark any changes you make, such as a change in budget or ad copy. This allows you to easily track the effectiveness of those changes and use them to inform future decisions.
Using annotations, you can track the preferred metrics for each campaign, such as cost per click or conversion rate. This way, you can quickly identify any differences in performance and make changes to your campaigns accordingly.
Compare different metrics for better understanding:
Comparing different metrics is an important part of any PPC campaign. For example, if you find that one campaign has high click-through rates but low conversion rates, you can identify the reasons for this.
Analytics allows you to compare metrics and understand the relationships between them. This way, you can identify trends and opportunities for improvement.
For instance, you may use this information to adjust the ad wording for a particular keyword or switch to another if you discover that it is generating a lot of clicks but few conversions. Moreover, you can also adjust the bid prices for those keywords to optimize your campaigns and maximize ROI.
Wrapping up!
Analytics is an invaluable tool for improving PPC performance. From audience insights to custom annotations and alerts, you can use analytics to track key metrics, identify trends, and make informed decisions. By leveraging the power of analytics, you can optimize your campaigns and maximize ROI.
If you don't have an in-house team, it's better to opt for professional PPC services. The PPC packages from an experienced company will help you monitor and measure key performance indicators, so you can adjust your campaigns accordingly.