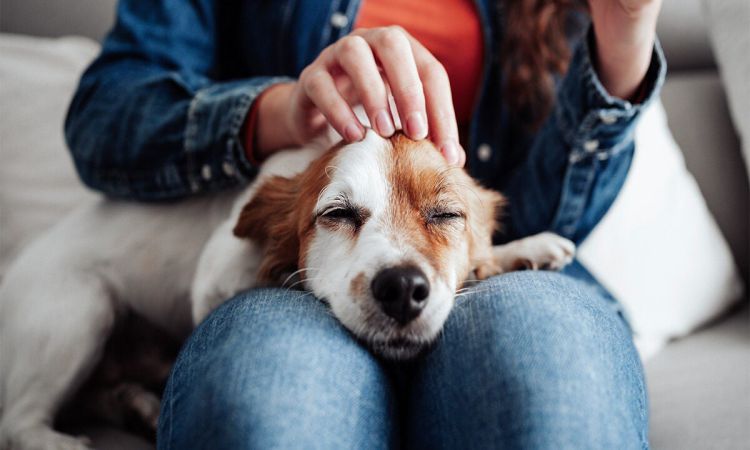 There are over 900 million dogs in the world, and they are the most popular pet in most households. Owning a dog improves our mood and brings quality companionship into our lives.
However, taking care of a dog is a big responsibility, and it can be overwhelming, especially for new owners.
This article is here to give you 8 great dog care tips so you can be a good owner. We cover everything from food to playtime, so read on to find out more!
1. Keep Them Active
One of the best ways to keep your dog healthy and happy is to keep them active. Taking them out for a walk, playing catch, and doing agility are all good forms of activity.
Most dogs will need at least 30-40 minutes of activity a day. But different types of dogs will need more than that, so aim for 60+ minutes if possible.
Doing regular exercise with your dog can help them to regulate their emotions and keep them calm. This is helpful if you have to leave them during the day to go to work, as they will feel less stressed.
2. Exercise Their Minds
Doing physical exercise is great for dogs, but it is important to also exercise their minds. Encouraging dogs to use their minds to solve puzzles or play games is an ideal way to stimulate them.
Doing scent trails around your house or garden can be fun for both the dog and the owner! Make them work for their food by putting it in a puzzle toy that they have to figure out how to extract food from.
3. Good Food
Good canine nutrition is vital for keeping their organs, muscles, and bones healthy. It also keeps their digestion and bowel movements regular. It is also very important for dental hygiene, as no one likes dog breath!
Make sure they get all their nutrients to prevent illness and improve their immunity. They will also age better, and be able to enjoy a good quality of life.
To provide your dog with a healthy diet, it's crucial to ensure that they receive the right balance of nutrients. This includes not only enough calories, but also proteins, fats, vitamins, minerals, and other essential micronutrients. Fresh fruits and vegetables should also be included in their diet. Using a snuffle mat can trigger your dog's natural instincts, and it's important to slow down their eating pace for their overall well-being.
4. Dog Training
Training your dog will make communication between the two of you much smoother. Dogs cannot speak to us, but you can teach them certain commands like how to sit, come back, or leave something.
Training your dog helps to reduce frustration if your dog is misbehaving. You can also learn to interpret signals the dog is giving, such as that they're stressed or hungry.
If you cannot train your dog for some reason, then working with a dog trainer can help master the basic commands. Training with your dog can help build a bond between you, as you will learn to understand each other better.
5. Build a Routine
Sticking to a routine is great for dogs, and it can help regulate their behaviors. Wake them up and put them to bed at the same time, so it is easy for them to settle down. Also, try to take them out for the bathroom at the same time, so you avoid any accidents in the house.
Feeding them at the same time every day can help remove stress around food. If you cannot be there in person to feed your dog, then you can try an electronic feeder.
These work on a timer. They release a certain amount of kibble at regular intervals so your dog is never hungry.
6. Regular Grooming
Keeping your dog clean prevents skin diseases and prevents them from getting matted. It also helps to stop pests like fleas and ticks from getting onto their skin and causing irritation.
You can find a dog grooming salon by searching online or asking in your local veterinary center. You could also ask for recommendations from friends or family who have pets.
If you are getting a puppy, you should start taking them to the groomers early in life. This way, they get used to the process and they will feel comfortable with their groomer.
7. Socialize Them
Socializing your dog is very important to keep your dog stress-free. It helps your dog understand how to react to other dogs, animals, and humans. If you do this early in their lives it will make them less nervous and less prone to aggression.
A good way to do this is to take them to dog parks, where there is plenty of space and other dogs. There, they can sniff other dogs and their owners and interact with them in a controlled manner. This is good for puppies who are learning about other dogs, as they can play in a secure environment.
This is also important if you have children, or if your dog interacts with children. You want to make sure that the dog doesn't give the child a nip for getting over-excited.
8. Comfortable Leashes
When taking your dog out for a walk, it is important that you fit them with the right leashes or harnesses. Often, owners only use a collar to take their dogs out, but this can be dangerous and uncomfortable.
Harnesses are much better because it spreads out the support over the whole body. This way, if your dog is pulling, it will not choke them or dig into their skin.
Use leashes and harnesses made from soft, flexible materials. They should also be machine-washable so that you can keep them clean with ease.
Taking Care of a Dog
Dogs are our furry best friends, and we want to make sure that they have the happiest and healthiest lives. Taking care of a dog doesn't have to be a challenge. Just follow the 8 dog care tips above.
If you found this article helpful, check out our animals' section. There you can find out more about taking care of your pet!