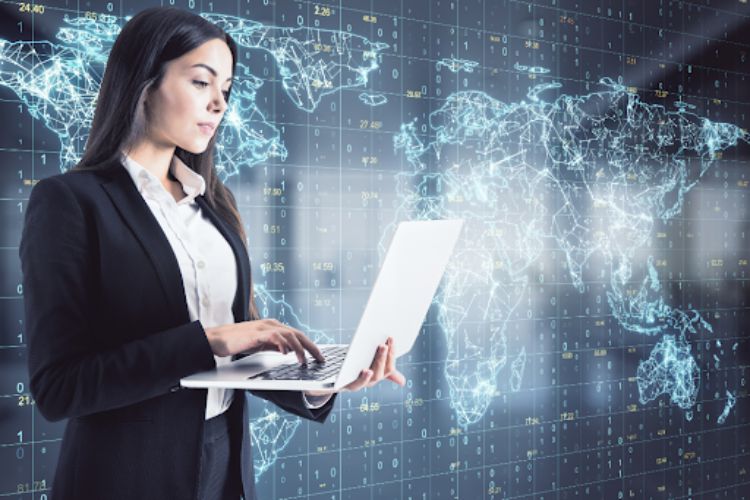 Are you a new startup looking to make a big technology splash? Or are you an existing business looking for ways to modernize? Either way, one thing is for certain: technology is the key to your success.
Technology allows your enterprise to communicate with customers, suppliers, and more. However, technology isn't useful if it isn't implemented correctly.
So in this article, we're going to delve into what it takes to have a healthy technology business. We'll cover everything you need to do for technology integration. Let's dive in!
Understand Your Company's Tech Needs
As a business owner, you must have an understanding of the types of technology that you need to run your company. Think of any hardware and software that your company needs and look at the various available options.
Then, consider any existing tech your company has. Ask yourself how well these technologies are being used and if they require upgrades. Are there existing solutions that could bridge any tech gaps or could they be filled with different software or tools?
Will the solution fit into existing processes or does it require a new system setup? How will you install the solution? What is the maintenance schedule and cost?
Once you have a good understanding of exactly what your company's tech needs are, it will be much easier to move forward. You can make educated decisions about how to integrate tech solutions into your business operations.
Set a Budget
Setting a budget for technology integration is one of the most important steps in achieving success. Establishing a budget ensures that your operation has access to the right technology. And it also helps plan for future technological needs.
By exploring current and future technology trends, you can identify the best strategies for their budgets. So you need to consider the cost of maintenance, installation, updates, and any extra services that may be necessary.
Additionally, you should consider any risks associated with the technology and any ROIs that you make. By creating a clear budget and staying up-to-date on current technology, you will be better equipped to take on new opportunities. Not to mention that you can stay ahead of the competition.
Find the Right Technology Solution
With so many options available, it is important to make sure you find the right solution that fits the needs of your business. Researching various options can help you identify the most cost-effective technology solutions.
For example, consider talking to vendors. Understanding the pros and cons of different technologies. And visit case studies to get advice from technology experts.
Additionally, think about what features and capabilities make up a successful integration. Think about how those features will help your business succeed. This way, you can maximize efficiency and profitability while meeting customer demands.
Identify Security and Data Risks
Security risks are anything that puts the company's data or its customer's data at risk of theft and/or malware attacks. You should conduct an audit of their computer system and look for any vulnerabilities which may put your data or assets at risk.
Data risks are related to keeping data secure and this can include ensuring back-ups are in place. This minimizes the impact if there is an outage or something goes wrong with the system.
Additionally, you should make sure their staff has training on following procedures that ensure data are safe and secure. To make this easier for them, set up security protocols to guide them. 
Use Technology to Maximize Productivity
To maximize productivity, you should use technology in combination with other tools. These tools include remote access, cloud storage, and cloud communications. By using these tools, you can improve organization, collaboration, and creative processes.
Using technology can also help save money by reducing costs associated with manual labor. Technology can help businesses be more competitive. It does this by connecting to global customers and providing faster responses.
Technology can even help organizations gather and analyze data to make better decisions. So proper technology integration will help a business maximize productivity. It can help businesses achieve greater success in the long run.
Prioritize Salesforce Integration
You should prioritize Salesforce integration in your technology integration plan. Salesforce is a cloud-based enterprise platform. It ties customer data and relationship management into its services.
By integrating Salesforce, you can gain a more complete understanding of your customer base. This includes which customers are most engaged with the business. 
Using this insight can help you develop future strategies. You can know which products and services to focus on and what marketing content to favor. But this is only one of the benefits of Salesforce integration.
Putting Salesforce into your business technology can also make your customer management better. This can happen through the automation of customer support requests.
By doing this software integration, you can equip your business with valuable data. It can assist with decision-making and optimize customer service effectiveness.
Follow Regular Maintenance
After you have selected your technology, you should regularly monitor your computer systems. And you should resolve any issues that may arise immediately. This is to avoid potential disruptions in production. 
You also need to make sure all updates are installed promptly. Updates often contain security patches or program fixes that can help maintain system integrity. Regular maintenance can also help prevent data loss due to software conflicts that can occur if systems are not updated.
Lastly, keep all passwords stored securely and use multi-factor authentication. This will ensure that unauthorized users can't gain access to sensitive business information. By updating and monitoring technology, you can ensure operational excellence and maximize productivity.
Implement Technology Integration for Your Business Now
You can make technology integration easier by planning, organizing, and reassessing objectives. It can help increase productivity and convey messages, and data more quickly and effectively. Not to mention that it can enable remote work and collaboration.
So what are you waiting for? Take action today and make technology part of your business success story.
Did you find this article helpful? If so, check out the rest of our site for more.