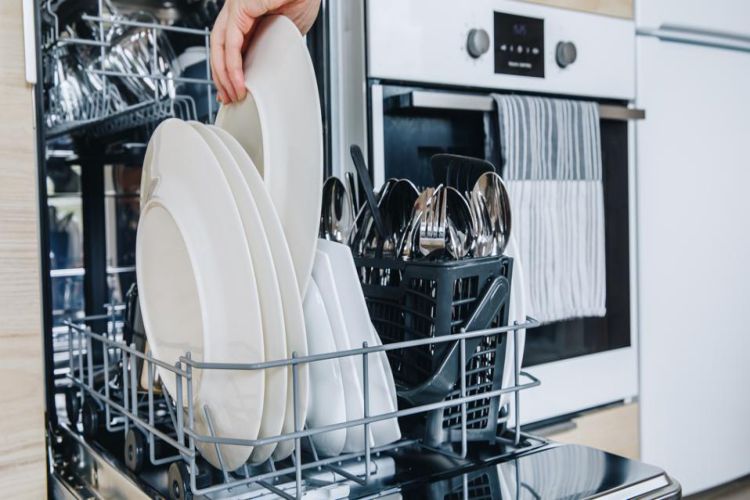 The kitchen is the heart and soul of a home or business. When it comes to keeping the kitchen clean and your time efficient, there is no piece of equipment more important than your dishwasher. A good one can transform how you use your kitchen.
So how do you choose the best dishwasher for your needs?
The different types of dishwashers offer a wide variety of features. As model innovations come about, an upgraded dishwasher offers more and more conveniences.
Keep reading for a breakdown of the types of dishwashers, their features, and what you can expect in each one.
Understanding the Different Types of Dishwashers
A dishwasher is a popular appliance in the modern home, offering convenience and cost savings. Understanding the different types of dishwashers can be difficult and overwhelming. However, being informed on the major types of dishwashers available can help to make the decision in buying a dishwasher easier.
The different commercial dishwasher options are:
Built-In Dishwasher
A built-in dishwasher is located in the kitchen and takes up a bit more space than some other types of dishwashers. It is usually the most expensive type of commercial dishwasher.
Some models will even have specific settings that allow you to adjust the water pressure and temperature, as well as cycle duration. It is typically connected to the hot water line, and there is usually a minimal amount of set-up and installation required.
They are especially useful for large families because of the number of dishes they can wash at once. 
Fully Integrated
Fully integrated dishwashers have a sleek and stylish look that blends in perfectly with existing kitchen cabinets. The interior of the dishwasher is designed to fit on the inside of the cabinet, and the exterior is finished in the same color to provide a seamless look.
They feature upper and lower racks for added convenience and can be programmed with special cycles for different types of dishes. These dishwashers are equipped with adjustable racks that allow for dishes of various sizes to be loaded. 
Portable Models
Portable dishwashers are ideal for small spaces, such as apartments, studio apartments, and small kitchens. They typically require manual hookup to the kitchen sink, but some models offer wheeled and adjustable legs for easy mobility.
Most feature multiple cleaning cycles and electronic operation, as well as quick connect supply lines for easy installation. Portable models offer energy-saving options, like energy-star ratings. They allow the user to determine when it is most efficient to run the dishwasher.
Countertop Dishwasher
Countertop dishwashers, also sometimes referred to as mini dishwashers, offer a unique solution to those short on kitchen space. These smaller appliances are specifically designed to fit on or below kitchen countertops and cabinets. They are a great solution for couples, single people, and small households.
They're small in size, usually measuring no more than 18 inches, making them perfect for cramped quarters. Their portability allows for a quick and easy set-up without having to make any permanent changes to your kitchen.
By being aware of the dishwasher options on the market, anyone can make the best decision according to their unique needs. If your business needs one, check this Eswood glass washers to see other options.
Invest Now in a Reliable Dishwasher
Having read this guide, you are now familiar with the various types of dishwashers available on the market. With the right information, you can confidently choose the best dishwasher for your specific needs.
Give yourself peace of mind and convenience by investing in a dishwasher today!
For more informative articles, visit the rest of our blog!