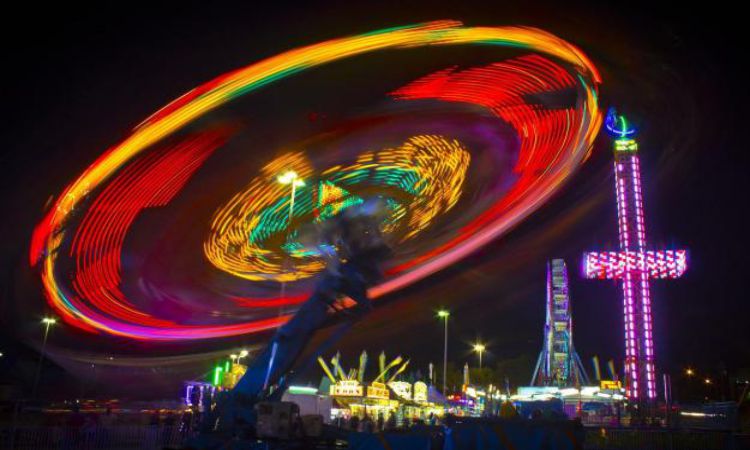 If you have an upcoming gathering – whether it's just a group of friends or family or a big affair at work – and you've been tasked with organizing it, it can be a real pain. But at the same time, you would want it to beat all the other gatherings you've had in the past! It makes sense to plan it wisely, of course – and it also makes sense to choose a theme. Your event will be much more special and memorable if it has a theme, but what kind of theme should you choose? This is the big question, and the theme you choose will depend on several factors – the kind of event you're having, your overall message for the event, and your preference. But what else do you need to consider? Here's how to choose the perfect theme for your event.
1. Think of a tagline
When you have a certain tagline for your event or gathering, it will be easier to plan and decide on the aspects you should have. For example, the tagline could summarize the message you want to impart, such as 'stronger together' or 'better at 40.' You can use your tagline and refer to it throughout the process of planning your event. If you have any speakers, having a catchy tagline will also help them with whatever speech or presentation they are making.
2. Get inspired
Once you have created a tagline for your event, it's time to get inspired. Write down notes about the themes you have in mind, and ask your friends or colleagues to do the same. Next, think about what you can do to further your theme and make it your own – perhaps you can put a unique spin on it. For instance, you can incorporate your company branding and have it work with your theme, such as selecting a color scheme that coincides with your business's color scheme.
In addition, perhaps you can make it seasonal? For example, if there are holidays near the date of your event, you could incorporate those holidays as well – such as Christmas, Easter, and the like. But remember this: you don't have to make it too complicated whatever kind of event or gathering you're having and whether it will be a grand event or something more low-key. In fact, go with the old saying that 'less is more' and keep your theme simple and subtle.
3. The kind of event you are having
Obviously, the kind of event you have will impact your chosen theme, too. If you're having a formal dinner, it follows that your theme will correspond to the formality of your event. On the other hand, if you are having a family fun day for your company, you may have a fairground or carnival-themed affair, where you can rent the rides and attractions from providers like https://www.wearetricycle.co.uk/. Keep it attuned to the kind of event you are having. For example, there's no need to rent a big outdoor venue if you will just be having 30 guests; on the other hand, if you are expecting 1000 attendees, then you need a suitable venue – and a suitable theme.
And finally, when you have chosen your theme, be consistent. Use it in everything, from the décor to the food to the music, activities, and more. Make sure your message is clearly conveyed, and your guests and attendees are sure to have a wonderful time.