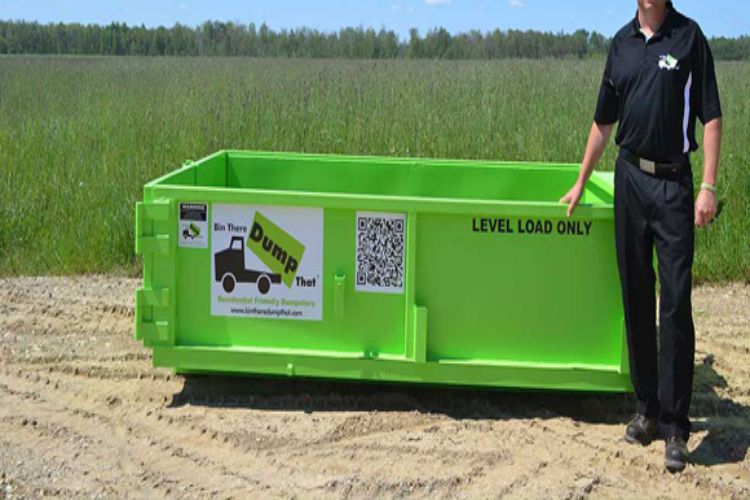 Undertaking a remodeling project can be an exciting endeavor, but it also comes with its fair share of challenges, especially when managing the waste generated during the process. 
Renting a dumpster can be an excellent solution to efficiently handle and dispose of the debris, saving you time and effort. 
However, before you jump into the first dumpster rental Phoenix, there are a few important considerations to remember. This helpful guide will walk you through the process, ensuring a smooth and hassle-free experience.
Assess your needs and find a reputable rental provider
Start by evaluating the scope and scale of your remodeling project. Consider the type and quantity of materials you'll be discarding and the space available at your location to accommodate a dumpster. This initial assessment will help you determine the appropriate size and specifications of the dumpster you should rent. 
Look for well-established dumpster rental companies with a good reputation. Read online reviews and ask for recommendations from friends or contractors. A reliable company will offer transparent pricing, flexible rental periods, and prompt delivery and pick-up services.
Choose the right size
Dumpsters come in various sizes, and selecting the right one is crucial to avoid overpaying for unused space or having to rent an additional dumpster later on. If you're unsure about the size you need, consult with a professional dumpster rental company that can provide guidance based on your project details.
Research the local regulations
Before signing an agreement on your dumpster rental in Phoenix, familiarize yourself with any local regulations or permits required for placing it on your property or public space. Some municipalities have specific guidelines regarding dumpster placement, duration, and disposal. Ensuring compliance will save you from potential fines or legal complications down the line.
Understand weight limits and prohibited items
Dumpsters have weight limits, usually measured in tons. Ensure you abide by the weight restrictions imposed by the rental company and avoid overloading the dumpster, which can result in additional fees. Additionally, inquire about prohibited items, such as hazardous materials or electronics, that cannot be disposed of in the dumpster.
Schedule the delivery and pick-up
Coordinate the delivery and pick-up of the dumpster based on your project timeline. Ensure that the rental company can accommodate your preferred dates and times. Clear the designated area for the dumpster to allow easy access and prevent any obstructions or damages.
Communicate with the rental company
Maintain open communication with the rental company throughout the rental period. If you require an extension or have any concerns, notify them promptly. Address any questions or issues to ensure a smooth and satisfactory experience.
Choose the right dumpster rental in Phoenix for your remodel
Renting a dumpster for your remodeling project can greatly simplify waste management. By following this helpful guide, you'll be well-prepared to dispose of your debris efficiently and responsibly. With a properly planned dumpster rental, you can focus on your remodeling project with peace of mind, knowing that the trash will be handled professionally.