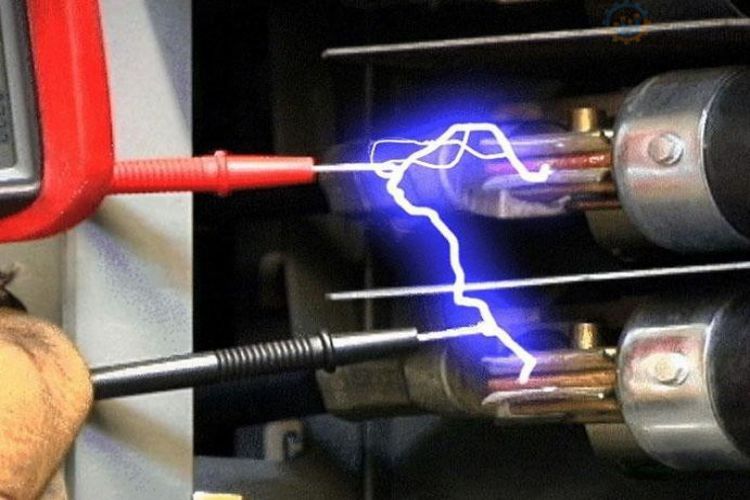 If you are a qualified, skilled electrician, you should be familiar with electrical arc flashes. Arc flash training is required for individuals working on or near high-voltage electrical machinery. Safety training is often regarded by employees as redundant or unnecessary to the job. Rest assured, Arc flash training is imperative to the safety and survival of those involved in an incident. 
An electrical arc flash is a dangerous and potentially life-threatening safety concern when working near electrified equipment. An arc flash occurs when an electrical current leaves its designated path for several reasons. Arc flashes or shocks typically occur at higher voltages, which makes them incredibly dangerous to a worker's safety and health. 
If you're looking for further information, you can visit Facility Results.
Arc Flash Dangers
When an arc flash occurs, energy is released in a combination of forms. The initial release of energy can be explosive, causing a chain reaction of events due to the release of electromagnetic energy and heat energy. The rapid expansion of molecules can cause what is known as an arc blast. Additionally, high temperatures can vaporize chemicals or metal particles nearby, creating a toxic fume situation. 
Arc Flash Training
Arc flash training is an OSHA standard and is required for qualified workers to be able to operate high-voltage equipment. It is important to understand: the potential risks to be able to properly assess the safety of equipment, which personal protective equipment (PPE) to use, and how to react in the event of a malfunction along any of these steps. If the potential risks of an arc flash incident aren't enough of a deterrent, be prepared for hefty fines and potential legal action. 
Arc flash training can be done independently or as a group. If you happen to be working within the electrical industry or around high-voltage machinery, it will certainly be brought up at some point if it hasn't been already. The process itself is relatively quick, providing attendees with concise information that will help prepare them for both preventative and corrective measures. The training also focuses on educating workers on the different types of medical complications that could occur due to an arc flash or an electric shock. 
Arc Flash Study
High-voltage machinery and electrical equipment must be evaluated regularly and properly maintained. An arc flash study is done to calculate the potential risk that a particular piece of equipment may present. Several mathematical formulas are used to determine factors such as the thermal energy produced, the amount of current, the working distance, and the glove class. This assessment will tell you several key things, such as the potential amount of discharged energy, PPE needed to operate the individual piece of equipment and general safety recommendations. 
Arc Flash Labels
This key part of the process benefits all parties involved when executed properly. Arc flash labels are designed to clearly and easily identify the associated risks/injuries and necessary PPE to keep employees safe in case of an electrical malfunction. Each piece of equipment is required to have its own that is easily accessible and within a current time frame since the equipment's last inspection. This is to provide workers with as much information as possible so that they can take a cautious, proactive approach to the worksite. 
Medical Risks & Concerns
Being in close vicinity to an electrical arc flash is incredibly dangerous. Being near or in direct contact with the flash can cause a wide variety of medical complications that may result in a lengthy hospital stay or worse yet, an arc flash may result in death. These events can happen within a split second, leaving next to no time for an evasive response. 
An arc blast is capable of such incredibly high heat and the blast moves particles out of the way with such force that it can have lasting effects on the body. Medical complications range from electrical shock, burns, temporary or permanent blindness from the flash, potential hearing loss, irregular heart rhythms, trouble breathing or respiratory complications due to toxic inhalation, and muscle spasms; the list is extensive and exponential when you consider secondary medical concerns to an of these likely occurrences. Some of the complications can be long-term or permanently debilitating.
Consider Training Today
Arc flash training is required for personnel working on or around high-voltage machinery. This can be anyone from a contractor, an inspector, electrical engineers, project and site managers, or anyone else that has reason to come into close contact with electrical equipment. Whether it is your intent to become a licensed electrical engineer or simply want to prepare yourself before attempting some electrical DIY projects, arc flash training is a great idea. The best way to keep people safe is to proactively assess and attempt to prevent risk: being prepared could save a life. Look online for electrical arc flash training today near you.