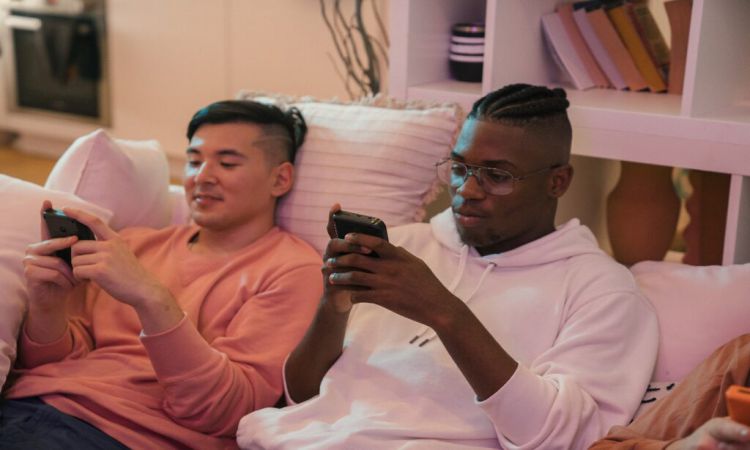 In the fast-paced world, we live in today, it's no surprise that mobile phones have become an integral part of our daily lives. These small devices serve multiple purposes, from work and communication to entertainment and relaxation. However, one often overlooked aspect of mobile phones is their ability to bring families together through the joy of playing games. Whether it's a traditional board game brought to life in digital form or a modern app-based game, the options are vast and varied. So, if you're searching for ways to strengthen family bonds while enjoying some quality time, why not explore the realm of popular family games available on your phone?
The benefits of family games on phones go beyond mere entertainment. In a world dominated by technology, these games offer a unique opportunity to create lasting memories and foster stronger relationships within the family unit. We all know how challenging it can be to gather everyone together for a traditional game night due to conflicting schedules and commitments. However, with the convenience and accessibility of phone games, families can now engage in shared experiences no matter where they are physically located.
What sets family-friendly mobile games apart is their educational value and potential for skill development. The first family games on phone incorporate elements that promote problem-solving abilities and enhance hand-eye coordination, benefiting children and adults alike. Moreover, these games provide a platform for children to practice their social skills by engaging in cooperative play with family members or even other players online. For families with only one child, these games can serve as a valuable means of fostering social interaction and cooperation in a virtual setting.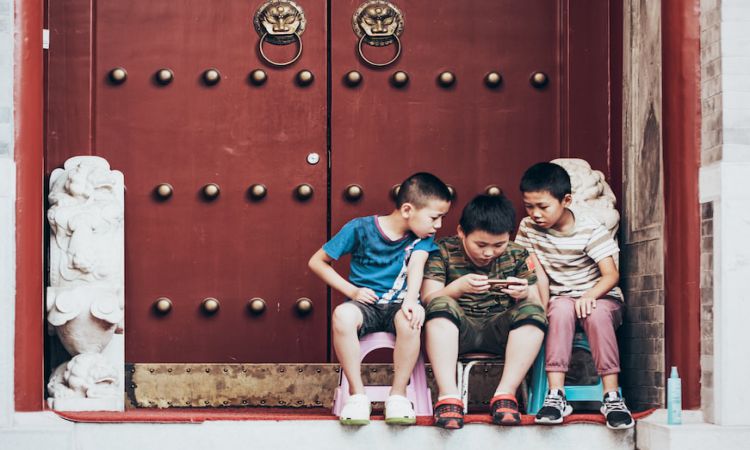 Let's delve into the world of popular family games available on phones. These games offer not only entertainment but also a chance to forge stronger bonds with loved ones. Take, for example, the timeless classic of Scrabble, which has captivated players since its creation in 1938. Thanks to modern technology, Scrabble can now be played on mobile devices, connecting players from all corners of the world. The objective remains simple: create words using letter tiles and strategically place them on the board to earn points. With its mix of simplicity and complexity, Scrabble appeals to players of all ages and guarantees hours of fun and friendly competition.
Another widely acclaimed mobile game is Candy Crush Saga, a puzzle game that took the world by storm when it was released in 2012. In this addictive game, players match colorful candies to clear them from the board, aiming to achieve high scores and overcome challenging levels. The beauty of Candy Crush Saga lies in its accessibility and intuitive gameplay, making it suitable for players of different ages and skill levels.
Now, let's turn our attention to some tips for selecting the right game. With countless options available, it can be overwhelming to make a decision. Firstly, consider the age appropriateness of the game. Each game has an intended audience, and it's crucial to ensure that it aligns with the age group of the players involved. Furthermore, take advantage of game ratings and reviews to gain insights into the content and difficulty level. This research can help you make an informed choice and avoid purchasing a game that may not suit your preferences or those of your intended recipient. Lastly, think about the genre of the game and what type of experience you're seeking. Whether it's action-packed adventures, mind-bending puzzles, or strategic challenges, each genre offers a unique gameplay experience, so consider your interests and preferences.
Family games on phones provide an excellent avenue for bonding and connection, transcending physical limitations and bringing families closer together. These games offer a delightful and interactive way to engage with family members, regardless of the geographical distance between them. Through shared experiences and friendly competition, family games on phones create lasting memories and strengthen the ties that bind us. So, embrace the world of family games on phones and relish the opportunity to connect with loved ones while playing.
Conclusion
Family games on phones are a great way to keep family members connected, even when they can't be together in person. They provide an opportunity for people of all ages to play together, regardless of the physical distance between them. Furthermore, they offer a fun and interactive way to stay engaged with family members and friends from any location. Overall, family games on phones bring everyone closer and make it easier for everyone to get together even when life keeps them apart.