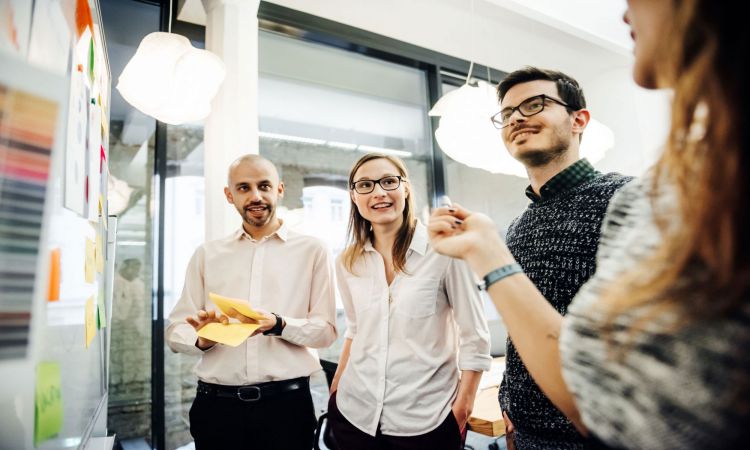 Stepping into the entrepreneurial world is akin to embarking on a thrilling adventure. Yet, as any seasoned business owner knows, owning a business isn't all about success – it's also about navigating the labyrinth of marketing strategies.
To thrive, your business needs to leave indelible footprints in the sands of the business world. How? By harnessing the power of effective marketing.
Branding with Boldness
When it comes to marketing your business, your brand is your beacon. It's not merely a name or a logo, but an emotional contract between your business and your customers. Picture a lighthouse guiding ships in a storm – that's what your brand should be for your potential customers amidst the sea of competition.
Have you ever noticed that vibrant fleet vehicle wraps at Arlon? They are not just decorations; they are mobile billboards. Every time a branded vehicle hits the road, it spreads the brand's message, creating an impression in people's minds.
Why not consider branding that goes beyond stationary signs and advertisements? The world is your canvas – make your mark!
Maximizing Digital Marketing
In today's digital era, neglecting online marketing is akin to leaving money on the table. Social media platforms, email campaigns, and SEO-optimized websites aren't just trendy buzzwords; they are indispensable tools in your marketing toolbox. Utilizing these channels correctly can bring your business right to your customers' screens.
Have you ever thought about harnessing the power of influencers or setting up an affiliate marketing system? When online personalities with thousands of followers, endorse your product, it can generate an avalanche of new clientele.
Affiliate marketing, on the other hand, creates a win-win scenario – your partners earn a commission for bringing you customers. It's time to let technology do the heavy lifting.
Embracing Community Engagement
Marketing isn't just about selling; it's about creating a bond with your community. The stronger this bond, the more your customers will trust and advocate for your brand. Sponsoring local events, collaborating with local businesses, or simply starting a conversation on local issues can show that your business isn't just about profit, but people.
Ever considered a pop-up shop or a stall at a local event? Physical interaction gives people a chance to experience your brand and products firsthand.
Remember, people may forget what they saw or heard, but they will always remember how your brand made them feel.
Constant Evaluation and Innovation
Last, but certainly not least, effective marketing is about constant evaluation and innovation. The world spins quickly, and what worked yesterday might not work today. Keep an eye on marketing trends, customer feedback, and your competition to stay ahead.
Consider setting up customer surveys or suggestion boxes – these can be gold mines of ideas. Customers appreciate when their voices are heard, and their suggestions are implemented. After all, who knows better what your customers want than your customers themselves?
Conclusion
To wrap things up, effective marketing can feel like something other than cracking an insurmountable code. It's about understanding your brand, embracing the digital revolution, engaging with your community, and always staying ahead of the curve.
Remember that the first step on a long journey is the most important, so why not make that step today? After all, you have arrived at your moment of glory: the spotlight of successful marketing.