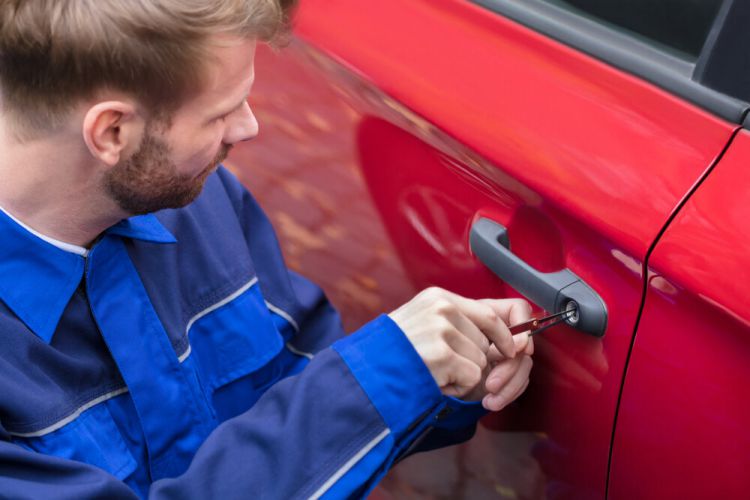 Getting locked out of your vehicle can be a frustrating and stressful experience. In such situations, hiring a professional auto locksmith becomes essential to regain access to your car. However, not all locksmiths are created equal, and making the wrong choice can lead to further complications and unnecessary expenses. To ensure a smooth and hassle-free experience, it is important to be aware of the mistakes to avoid when hiring an auto locksmith. 
In this article, we will discuss some common pitfalls and provide valuable insights on how to choose the right locksmith for your automotive needs.
I. Failing to Research and Verify Credentials
One of the biggest mistakes people make when hiring an auto locksmith is failing to conduct proper research and verify their credentials. It is crucial to ensure that the locksmith you hire is reputable, experienced, and licensed. Take the time to read online reviews, check their website, and verify their credentials with relevant authorities. By doing so, you can have confidence in the locksmith's expertise and professionalism.
II. Ignoring the Importance of Insurance
Another common mistake is overlooking the importance of insurance. Accidents can happen during the unlocking process, causing damage to your vehicle. Hiring an uninsured locksmith could leave you liable for any potential damages or repairs. To avoid such risks, always choose an auto locksmith who carries appropriate insurance coverage. This will provide peace of mind knowing that any unforeseen damages will be covered.
III. Falling for Unrealistically Low Prices
Beware of locksmiths offering extremely low prices, as this is often a red flag indicating subpar service or hidden fees. While it's understandable to look for affordable options, excessively low prices can be an indicator of unskilled or unscrupulous locksmiths. These individuals may employ unethical practices, such as damaging your car deliberately to inflate the final cost. To avoid falling into this trap, obtain multiple quotes from reputable locksmiths and choose the one that offers a fair and transparent pricing structure.
IV. Not Inquiring About Emergency Services
Emergencies can occur at any time, day or night. It is important to ensure that the auto locksmith you hire provides emergency services. Many reputable locksmiths offer 24/7 availability to assist you in lockout situations. Make sure to inquire about their response time and availability outside regular business hours. Having access to reliable emergency locksmith services can save you from unnecessary frustration and prolonged waiting times.
V. Neglecting to Ask for Identification
When a locksmith arrives to assist you, it is crucial to ask for proper identification. Reputable professionals carry identification badges or have their company logo displayed on their vehicle. Verify the locksmith's identity before allowing them to begin work on your car. This step ensures that you are dealing with a legitimate and trustworthy locksmith.
VI. Not Seeking Recommendations
Word-of-mouth recommendations can be incredibly valuable when it comes to hiring an auto locksmith. Neglecting to seek recommendations from friends, family, or colleagues can be a missed opportunity to find a reliable and trustworthy locksmith. Personal experiences and referrals can provide firsthand insights into a locksmith's reliability, professionalism, and skillset.
VII. Disregarding Customer Service
Excellent customer service is an essential aspect of any reputable locksmith service. A locksmith who prioritizes customer satisfaction will be responsive, courteous, and communicative throughout the process. Avoid locksmiths who exhibit poor customer service, as they may not prioritize your needs or provide reliable assistance. Choose a locksmith who values customer satisfaction and is committed to delivering exceptional service.
VIII. Neglecting to Check for Local Expertise and Accreditation
When hiring an auto locksmith, it is essential to ensure they have local expertise and accreditation. Local knowledge is crucial as it allows the locksmith to navigate the area efficiently and reach you promptly in case of emergencies. Additionally, locksmiths with accreditation or affiliations with recognized industry organizations demonstrate their commitment to professionalism and high-quality service.
One reliable source of information about local locksmiths in Boca Raton, Florida, is Auto Locksmith Boca https://autolocksmithboca.com/. Their team of skilled locksmiths possesses in-depth knowledge of the area and offers a range of automotive locksmith services, including emergency lockouts, key replacements, ignition repair, and more. By choosing a local locksmith like Auto Locksmith Boca, you can benefit from their familiarity with the area and their dedication to providing top-notch services.
Conclusion:
Hiring an auto locksmith requires careful consideration and avoiding common mistakes. By researching and verifying credentials, checking for insurance coverage, avoiding unrealistically low prices, inquiring about emergency services, asking for identification, seeking recommendations, and prioritizing customer service, you can ensure a positive experience with a professional and reliable locksmith. Taking the time to make an informed decision will save you from potential headaches, unnecessary expenses, and subpar service when you find yourself in need of an auto locksmith.