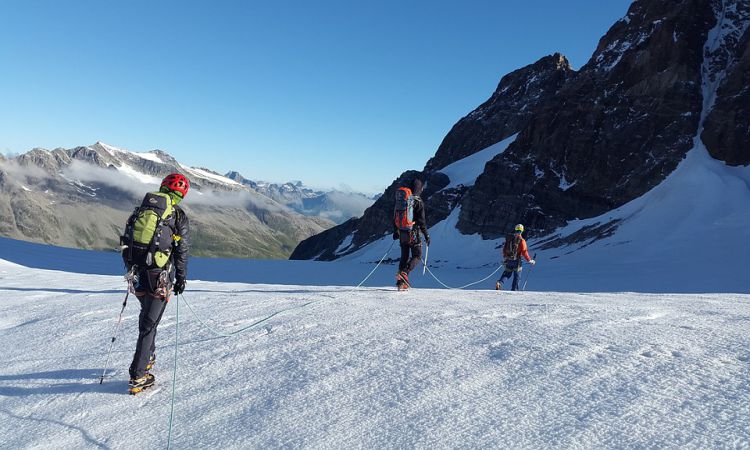 If your business needs your employees to work at high altitudes, it is all the more important to look after their health. Altitude assessment can help in this effort, as it can identify any potential altitude-related health dangers that these employees may face.
In this article, you will learn what altitude assessment is and why it is an indispensable test that your business should have.
The Health Dangers of Working at High Altitudes
Altitude can have a profound effect on a person's health. Working at high altitudes of 8,000 feet or more can cause symptoms such as fatigue, dizziness, headaches, and nausea. At higher altitude levels (above 10,000 ft), hypoxia is a major concern—this is where oxygen levels in the air are dangerously low and can cause damage to the brain and other organs.
All these conditions can be life-threatening and should be taken seriously. This is why altitude assessment is essential.
What Is Altitude Assessment
Altitude assessment is a process of measuring the environment and individual factors to assess the risks posed by altitude upon an individual. It includes monitoring oxygen levels (hypoxia risk), air temperature, atmospheric pressure, and altitude level of a particular area or facility where the worker will be working.
Additionally, altitude assessment also takes into account other factors, such as age, physical condition, and medical history of the employee working in high altitudes.
The information obtained from the tests can then be used to create appropriate safety protocols for workers in order to ensure their health and safety during work tasks at high-altitude locations.
How Is This Test Done?
Altitude assessments are performed by occupational physicians and medical professionals who specialize in altitude-related health risks. The process can include tests, such as arterial blood gas testing, oxygen saturation testing, as well as physical exams to assess the worker's overall health. It could even include an altitude simulation test to see how your workers would do at certain altitudes.
Arterial Blood Gas Testing
This test measures the levels of oxygen and carbon dioxide in the blood to determine altitude-related health risks.
Oxygen Saturation Testing
This test measures the amount of oxygen that is available in a person's bloodstream, which can help identify altitude sickness and hypoxia.
Physical Exams
Physical exams assess a person's overall condition, including organ function, heart rate, and breathing rate. These tests can include pulmonary function tests, chest X-rays, and electrocardiogram tests (ECGs).
Altitude Simulation Test
This test is used to determine how a person would respond to altitude changes. This can be done in a simulated altitude chamber, where the air pressure and oxygen levels are monitored while the worker is exposed to different altitude levels.
Importance of This Type of Workplace Risk Assessment
Altitude assessments are very useful in the following aspects of your business.
Health Surveillance
As you perform these tests, you are constantly monitoring the health of your workers and can detect altitude-related health risks early on. This helps to ensure the safety of your employees while they are working at high altitude levels.
Constant health surveillance is also important for employers, as it can help them identify the related risks and put in place appropriate precautions to prevent any related illnesses from developing.
Injury Management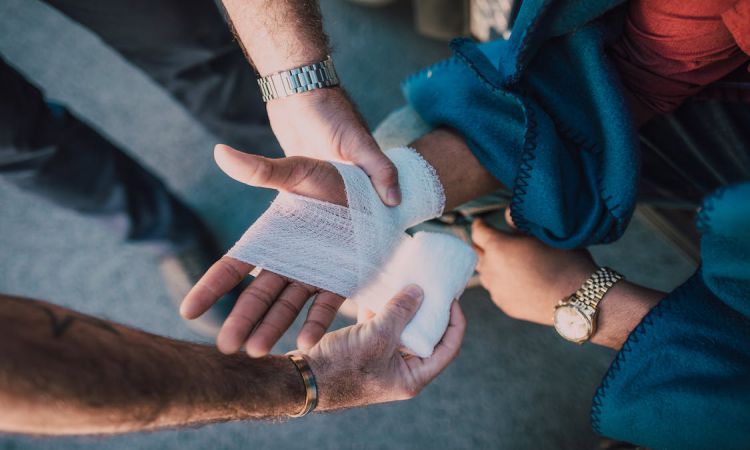 Your employees will be more prone to injuries due to the harsh environmental conditions that high altitudes bring. These assessments can help with identifying any health risks that may lead to injuries, and put in place safety protocols to prevent such accidents from occurring.
In a way, these tests open a pathway to creating a good injury management program for your business.
Functional Capacity Assessment
An altitude assessment can be part of your pre-employment medical to make sure anyone you hire is capable of effectively carrying out the tasks assigned to them. This prevents you from hiring someone who is not fit for the job.
Regardless of the work you do, a functional capacity assessment is an essential part of your overall health and safety policy to ensure the well-being of your workers.
Reduction in Absenteeism
As you ensure your employees' health with altitude assessments, you can also reduce the risk of absenteeism due to altitude-related illnesses. This helps ensure that your business runs as smoothly as possible and that all of your workers are able to do their job effectively.
Legal Compliance
This type of workplace risk assessment is also important for employers from a legal perspective as it helps them stay compliant with all the applicable laws and regulations related to altitude safety. This is especially important for businesses that operate in mountainous regions where altitude-related health risks are more common.
Altitude Assessment FAQs
Q: When to conduct altitude assessments?
A: Altitude assessments should be conducted periodically to ensure the health and safety of your employees. This helps to detect altitude-related health risks early on and put in place suitable measures for workers.
Q: Who should conduct altitude assessments?
A: These tests should only be performed by occupational physicians who have experience in altitude assessment and can accurately assess a person's health.
Q: Who can be exempted from this test?
A: Generally, altitude assessments are recommended for anyone who is exposed to altitude levels above 1,500 meters. However, some people may be exempted from this test if they meet certain criteria, such as they have a pre-existing medical condition and are not designated in high altitudes.
Conclusion
Altitude assessment is a key part of managing altitude-related risks. It provides valuable information about the environment and individual factors at play, allowing you to create appropriate safety protocols for your employees' health and well-being.
By taking this test seriously and regularly checking up on the health of your employees, you can make sure that they are safe and secure while working at high altitudes. You will be providing an invaluable service while helping to keep your company running efficiently and successfully.
For more useful information that you can use for your business, please check out our other posts!