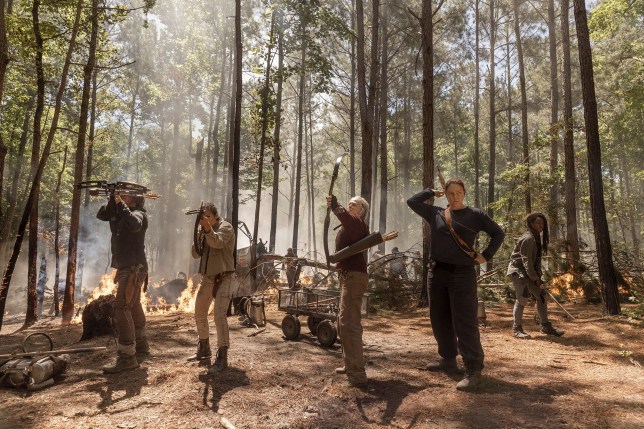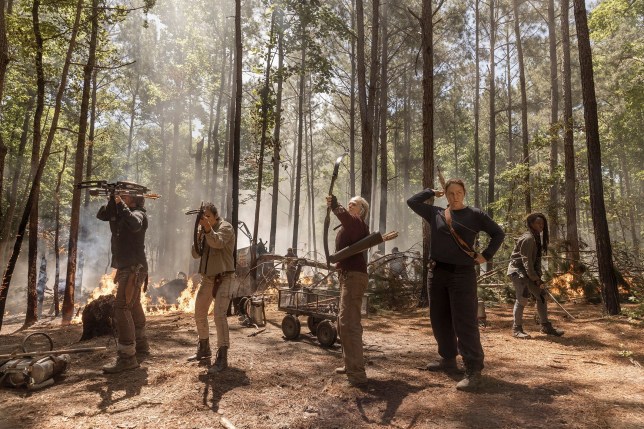 The very mention of 'Walking Dead' conjures images of zombies, violence, as well as plenty of gore and gruesome scenes that kept the fans at the edge of their seat.
Since its inception in 2010, Walking Dead has amassed a cult of fans following its every season. Now, the original series is about to start its 10th season on AMC this October.
However, the show has broadened its scope into spinoffs as well. Besides Walking Dead, AMC also introduced Fear The Walking Dead as part of the Walking Dead universe.
And now, once again AMC has announced that it is going to make yet another spinoff that will focus on younger characters who grew up in a world ravaged by the zombie apocalypse and who have not experienced life before this incident.
AMC has not yet released the title of this 3rd series in the Walking Dead universe, but they have given the fans pictures and first look at the characters to create hype and have the fans tune in next year spring 2020 when it will premiere in AMC.
In New York's Comic Con, the creator, the show runner as well as the cast members were introduced. The show is said to focus on two young girls as protagonists, who will go through the come-of-age challenges in this apocalyptic world. Their experiences will change them either for better or worse.
The cast consists of Alexa Mansour (Hope), Nico Tortorella (Felix), Hal Cumpston (Silas), Aliyah Royale (Iris), Annet Mahendru (Huck), and Nicolas Cantu (Elton). Filming of the first 10 episodes has already taken place last summer in Virginia.
The show has been created by Scott Gimple and Matt Negrete who will also be the show runner. According to David Madden, AMC network's president of programming, the show will look completely different from its previous two predecessors and might not even have 'Walking Dead' in its title.
Now, only time will tell if this new series is equally successful at gripping the fans of the Walking Dead universe.