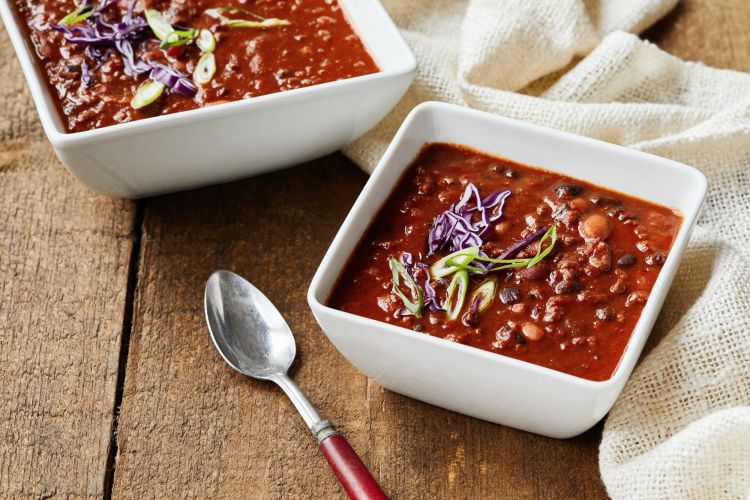 Chile Verde – Just the name alone can make your mouth water if you're familiar with this classic Mexican dish. Originally hailing from the Mexican state of Chihuahua, Chile Verde has long been a staple in both traditional and contemporary Mexican cuisine. 
And guess what? You don't have to be a Michelin-starred chef to whip up a plate of this delicious fare. Whether you're hosting a dinner party or just want to take your weeknight meal to the next level, a simple Chile Verde recipe could be just what you're looking for.
But first, let's dispel a myth. Some people think that cooking authentic ethnic foods is a daunting task reserved only for those with a culinary degree or a grandma from a specific region to guide them. 
The truth is, that making Chile Verde at home can be straightforward and rewarding. With just a few ingredients and a little bit of time, you can create a dish that is not only full of robust flavors but is also deeply comforting.
Ingredients: Less is More, But Quality is King
The essence of Chile Verde is in its simplicity. Traditional recipes often require as few as five to six main ingredients: pork, tomatillos, green chilies, onions, garlic, and a dash of salt. But just because the ingredient list is short doesn't mean you can skimp on quality. 
Opt for fresh, local produce whenever possible. The tomatillos and green chilies are the real stars of this dish, so getting those as fresh as possible is crucial for that authentic taste. If you can find heritage-breed pork, that's a bonus!
Similarly, for green chilies, try sourcing varieties like Anaheim or Hatch chilies. The bottom line is that high-quality ingredients make for a high-quality dish. 
With this Chile Verde recipe, covering the pot and letting everything simmer gently for about 2-3 hours allows all the flavors to meld together, resulting in a Chile Verde that is incredibly rich and flavorful.
Preparation: A Labor of Love
Once you've gathered your ingredients, it's time for some kitchen magic. Start by cubing the pork into bite-sized pieces and season it generously with salt. In a hot pan with a splash of oil, brown the pork cubes to lock in the flavors. While the meat is browning, you can start chopping the vegetables.
Tomatillos can be somewhat unfamiliar territory for those new to Mexican cuisine. They look like green tomatoes but have a more tart and fruity flavor. 
Remove their husks and wash them well before chopping. The green chilies, onions, and garlic should also be finely chopped.
Cooking: Bringing It All Together
Now comes the fun part—blending all these beautiful ingredients into a harmonious melody of flavors. In a large pot, sauté the onions and garlic until they're soft and fragrant. Then add in the chopped tomatillos and green chilies. 
Let these cook down until you have a lovely, aromatic green sauce. At this point, your kitchen will start to smell heavenly, teasing your senses with the promise of the delicious meal to come. Add the browned pork to this mixture. 
The Final Touch: Serving and Pairing Suggestions
When you've patiently allowed the Chile Verde to simmer to perfection, it's finally time to dig in! The traditional way to serve this is over a bed of warm, fluffy rice or with corn tortillas. However, feel free to get creative. It makes an excellent filling for enchiladas, burritos or even as a hearty topping for nachos.
The Versatility of Chile Verde: More Than Just a Main Course
We often think of Chile Verde as a standalone dish, served hot from the pot and straight to your plate. However, its rich flavors and satisfying texture make it a versatile ingredient in a variety of meals. 
For instance, why not use Chile Verde as a sumptuous filling for tamales or empanadas? The rich green sauce and tender pork lend themselves beautifully to these traditional preparations, offering a delightful surprise when you bite into the doughy exterior.
If you're a fan of breakfast foods, consider a Chile Verde breakfast skillet. Just sauté some diced potatoes until crispy, add a handful of shredded cheese, and then top with Chile Verde and a fried egg. 
The combination of the spicy Chile Verde with the runny yolk is breakfast heaven. And let's not forget Chile Verde quesadillas, where the flavorful pork and green sauce get sandwiched between two crispy tortillas along with melted cheese. 
The options are virtually endless, limited only by your imagination and culinary curiosity. So go ahead and experiment—this is food that's meant to be played with.
Storing and Reheating: Savoring the Goodness for Days to Come
One of the best things about Chile Verde is that it's a dish that ages gracefully. The flavors meld and deepen over time, making leftovers a delight rather than a chore. If you find yourself with more Chile Verde than you can eat in one sitting, don't fret. Properly stored in an airtight container, Chile Verde can last up to five days in the refrigerator. You can also freeze it for up to three months, although the texture of the pork may change slightly upon reheating.
When it comes to reheating, take it slow and gentle. Using a stovetop is generally better than a microwave for achieving the best texture and flavor. Add a splash of water or chicken broth to keep it from drying out, and heat on a low flame until it's warmed through. 
You can also use a slow cooker to reheat Chile Verde, setting it on low and letting it come to a temperature over an hour or so. This allows for the flavors to meld even more, making for an even more delicious meal the second time around.
Conclusion
There you have it—a simple yet utterly delicious Chile Verde recipe that even culinary novices can master. Trust me, once you've made this dish at home, those restaurant versions will pale in comparison. 
So go ahead, bring a little bit of Mexican culinary tradition into your kitchen. Your taste buds will embark on a flavorful journey they won't soon forget.