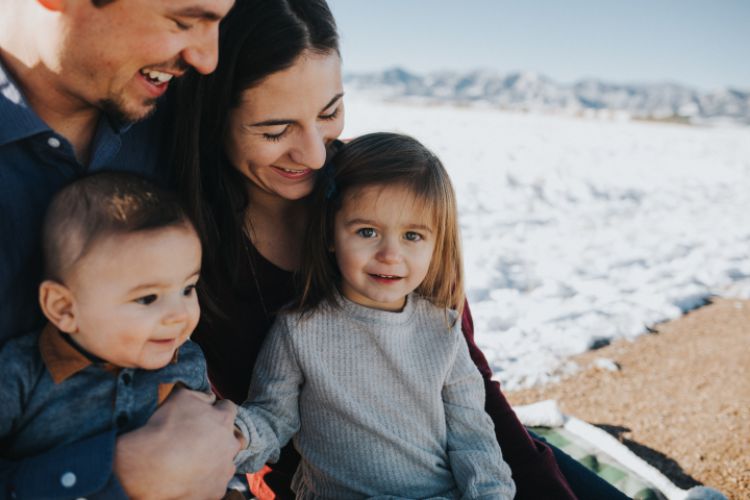 A good Au Pair Host Family is willing to treat the foreign childcare worker like a household member. This includes providing her with a private room and a meal allowance.
The host family must also give the au pair a weekend off each month and pay her a stipend tied to the US minimum wage for her work.
Accommodation
The au pair host family requirements include providing a private room for the au pair. It is a good idea for the room to have plenty of natural light and to be equipped with heating, especially during the colder months. A lockable door is also a must. Some host families make a separate bathroom available to the au pair, although this is not compulsory.
The au pair is not a family member but should be treated like an equal guest in the home. They will be expected to share meals with the family, participate in household activities, and spend time with the children. Host families should also allow their au pair a weekend off each month and two weeks of paid vacation.
During the first few days of an au pair's stay, the family should introduce her to their household and the local area. They should also help her become familiar with the kids and the family's routine.
A host family must remember that the au pair is not a housekeeper but a participant in a cultural exchange program. The host family should only ask her to perform tasks within her educational or professional abilities.
Full Board
A host family must treat their au pair as a family member. This includes treating her with respect and including her in family activities. It also means letting her have a room that is part of the house. Depending on the country's regulations, the family must give her entire board and a monthly or weekly sum of pocket money.
The au pair should have her own space and time, but she must be free to participate in family activities. She should also be allowed to talk openly with the host family and have a say in any decisions that affect her.
While the idea of an au pair may seem strange to many, it can benefit both sides. For the au pair, it offers a chance to learn about another culture while being cared for and having an adventure abroad. For the host family, it provides much-needed childcare and an opportunity to share their own culture with an international guest.
While some things might get lost in translation during communication between the host and au pair, misunderstandings can be resolved by promptly explaining what is expected of the au pair and why. This might help avoid any conflicts later on. A good tip is to write the instructions down so that both parties can refer back to them.
Pocket Money
The host family must agree to give the Au Pair a separate comfortable bedroom. In exchange for free board and lodging, the Au Pair must receive weekly pocket money of at least 5.250 SEK (before taxes), which covers the cost of private consumption. The Au Pair also gets free access to the food in the house, and the host may buy her the food she wants if this is reasonable.
The Au Pair is treated as a family member and participates in all activities, including holidays and meals. She must also be allowed a minimum of one entire weekend and two weeks of paid vacation per year, as agreed on in advance with the family. The host family must provide the Au Pair with a valid health insurance policy and the cost of the Au Pair's airfare back to her home country at the end of the program.
The Au Pair is required to complete a mandatory orientation before she arrives in the host country. This orientation explains the emergency and support services and insurance coverage and gives practical and helpful guidance to help the Au Pair settle into her new environment. The host family must also attend a meeting before the Au Pair arrives. This meeting is an excellent opportunity for the Au Pair and her family to get acquainted, discuss issues that might arise, and make arrangements for the first few months together.
Integration
During the Au Pair stay, au pairs are expected to become an integral part of the family. This can be done by including them in family activities, outings, and meals. Host families also need to make sure the Au Pair has a room of her own and a private bath, plus a weekly or monthly sum called pocket money (based on official regulations).
The Au Pair should be given a weekend each month and two weeks of paid vacation. She can take up to six credits at an institution of higher education and receives a tuition stipend. However, au pairs cannot be produced more than the equivalent of minimum wage.
Host Families should provide their Au Pair with a suitable workspace, a clean and furnished room, and adequate storage for their belongings. They should also be willing to offer the Au Pair a car if necessary and be prepared for the additional household expenses arising from adding an extra person.
Many au pairs come from Europe and have never lived away from their family for a long time. They may feel homesick and lonely at times. Therefore, the Host Family must welcome their new Au Pair uniquely, perhaps even by organizing a welcoming party.