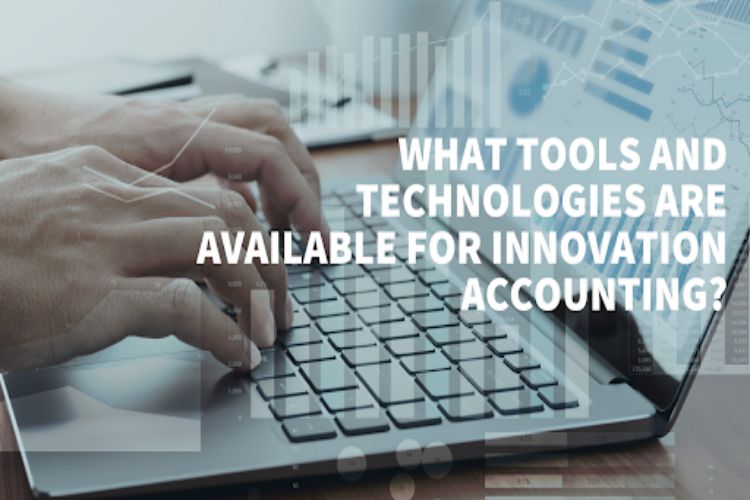 In the last few years, innovation accounting has become a major topic of discussion in the business world. Many companies have realized that their ability to innovate depends on their capability to measure and report on their activities.
Innovation accounting is not just about measuring financial performance but also about reporting non-financial metrics. It can be used to track innovation progress and its impact on key stakeholders such as customers, employees, suppliers, and investors.
This article will look at some of the tools and technologies available for innovation accounting.
Traditional Accounting Tools and Their Limitations
Although essential for financial reporting, traditional accounting tools may not be well-suited for innovation accounting within the Lean Startup framework. The innovation accounting lean startup approach emphasizes a more iterative and experimental approach to innovation, requiring different tools and methodologies. Here are some of the limitations: 
Historical focus: They only look at past financial data and don't give a complete picture of how innovation affects future growth.
Inability to measure non-financial metrics: They cannot effectively measure and report on non-financial indicators that drive innovation.
Lack of real-time insights: They don't provide real-time insights. They rely on periodic reporting cycles, which can be too slow for the fast-paced world of innovation. This delay in getting information can hinder quick decision-making, which is crucial for innovation.
Difficulty capturing intangible assets: They find it hard to measure and put a value on things like intellectual property and brand value. This means they may not fully understand the actual value of their innovations.  
Limited adaptability to agile processes: Traditional tools aren't always suited for agile innovation projects' flexible and iterative nature. They're designed for linear functions, making managing and tracking progress in dynamic projects challenging.
Advanced Tools and Technologies for Innovation Accounting
Advanced tools and technologies have come out to address startup challenges and provide organizations with more robust capabilities for measuring and managing innovation initiatives. 
Let's look at some advanced tools and technologies:
Innovation Management Software
Dedicated innovation management platforms help businesses keep track of their innovation activities. These platforms have many valuable features that make managing and evaluating innovative ideas easier. They act as a central place to collect and organize thoughts, encourage teamwork and communication, keep an eye on the progress of innovation projects, and measure how successful those initiatives are. Essentially, they help businesses stay organized and ensure their innovative ideas are making a positive impact.
Key Performance Indicators (KPI) Dashboards 
KPI dashboards are like visual screens that show important information about how well a company's innovation efforts are going. They display different numbers and graphs that help businesses see the big picture of their performance. This includes things like how much money they're making and how well their new ideas are working. By looking at these dashboards, companies can keep track of their progress, notice any patterns, and use the data to make smart decisions quickly.
Data Analytics and Business Intelligence (BI) Tools
Advanced data analytics and business intelligence (BI) tools help organizations learn important things from the large amount of data generated by their innovation activities. These tools can find patterns, trends, and connections in the data that humans might miss. By understanding these insights, organizations can make smarter decisions and improve their innovation strategies to be more successful.
Predictive Analytics
Predictive analytics tools use data from the past and present to guess what might happen in the future for innovation projects. They use special math formulas and computer programs to make these guesses. By using these tools, businesses can make smarter decisions and decide where to invest their time and money for innovation. They can predict if a project will likely succeed or fail and allocate resources accordingly.
Innovation Accounting Frameworks
Several frameworks have been developed specifically for innovation accounting. These frameworks provide guidance and methodologies for measuring and valuing innovation efforts, such as the Lean Startup's Innovation Accounting framework, which focuses on validating assumptions and measuring progress through actionable metrics.
Integrated Software Suites
Integrated software suites are all-in-one platforms that bring together different tools and functions needed for innovation accounting. They combine features like managing ideas, tracking projects, monitoring finances, and generating reports. Using these suites makes the innovation accounting process easier and allows teams to work together more efficiently.
Internet of Things (IoT) and Sensors
The Internet of Things refers to devices that can connect and share data. Sensors are small devices that can collect information about products' use, what customers are doing, and trends in the market. By using IoT devices and sensors, businesses can gather real-time data and use it in their innovation accounting process. This helps them get accurate and up-to-date insights on how their innovative ideas are making an impact.
Emerging Technologies for Innovation Accounting
Innovation accounting is continuously evolving, and emerging technologies are playing a crucial role in shaping its future. Here are some of the emerging technologies that are poised to revolutionize innovation accounting:
Blockchain
Blockchain technology has the power to revolutionize innovation accounting. It does this by creating a secure and unchangeable record of all transactions. This record includes things like intellectual property rights, licensing agreements, and financial transactions related to innovation. Blockchain makes innovation accounting more accurate, easy to track, and trustworthy. It ensures that all innovation-related activities are recorded securely and transparently.
Artificial Intelligence (AI)
Artificial Intelligence (AI) can greatly improve innovation accounting by using computers to do smart things. AI algorithms can analyze lots of financial and non-financial data and find patterns and connections. This helps organizations make better decisions based on data and improve their innovation strategies. AI automates data analysis, saves time, and provides useful insights for businesses to make smarter choices. With AI, innovation accounting becomes even more powerful in helping businesses grow and succeed.
Machine Learning (ML) 
ML algorithms can learn from historical innovation data and make predictions and recommendations for future innovation initiatives. ML can assist in identifying promising innovation projects, predicting their success, and allocating resources effectively. It can also help in forecasting market trends and customer preferences, enabling organizations to align their innovation efforts with market demands.
Cloud Computing
Cloud-based platforms offer scalability, flexibility, and collaboration capabilities, making them ideal for innovation accounting. Cloud-based solutions allow for seamless data integration, real-time access to information, and collaboration among teams, regardless of location. This enables organizations to streamline their innovation accounting processes and facilitate cross-functional collaboration.
Robotic Process Automation (RPA)
Robotic Process Automation (RPA) is a technology that can help automate repetitive and rule-based tasks in innovation accounting. These tasks may include things like entering data, checking and matching information, and creating reports. By using RPA, organizations can save time and effort by letting software robots handle these tasks automatically. This frees up human staff to work on more important and strategic activities. RPA also reduces the chances of mistakes or errors, as robots are less likely to make mistakes compared to humans. 
As these technologies continue to mature and become more accessible, they will empower organizations to gain a competitive edge and drive innovation-driven growth.
Innovation Accounting Is Challenging, but the Right Tools Can Help
Measuring and managing innovation may seem like a daunting task, but it's not impossible to overcome. The key lies in utilizing specialized tools and technologies that have been specifically designed for innovation accounting. These tools allow you to go beyond the limitations of traditional accounting methods and gain valuable insights into your innovation initiatives. 
By adopting these advanced tools, you can effectively track and evaluate both financial and non-financial metrics, providing you with a comprehensive understanding of your innovation process and its impact.
So, don't be discouraged by the complexities of measuring and managing innovation. Know that there are tools available that can guide you toward success in your innovation journey.