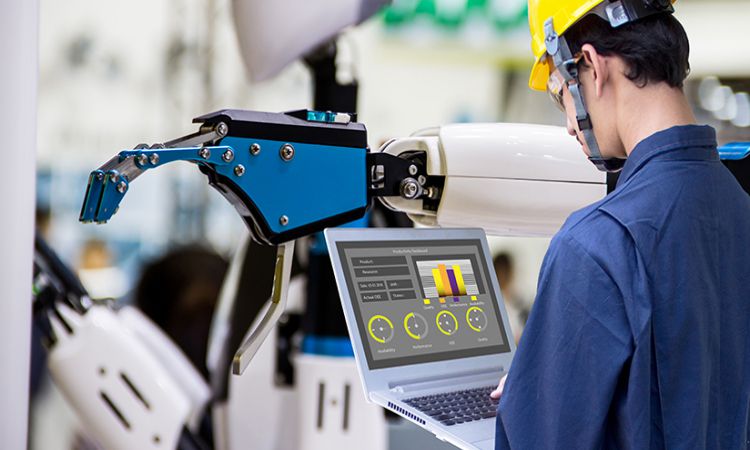 Automation technologies are transforming industries, redefining the way we work, produce, and interact with our environment. From robotics and artificial intelligence to autonomous systems, the future is being shaped by these innovative solutions. Here, we will delve into the world of cutting-edge automation technologies, exploring their applications, benefits, and the potential they hold for shaping the future.
The Rise of Automation Technologies
Automation technologies involve the use of machinery, software, and systems to perform tasks with little to no human intervention. They have gained significant momentum in recent years, driven by advancements in computing power, machine learning, and robotics. These technologies offer the promise of increased efficiency and productivity across different industries.
Key Automation Technologies
Let's explore some of the key automation technologies that are paving the way for a more automated future:
Robotics involves the design and development of machines that can autonomously or semi-autonomously perform tasks. Industrial robots have been used in manufacturing for decades, but recent advancements have given rise to collaborative robots, or cobots, that can work safely alongside humans in various settings.
Artificial Intelligence (AI):
AI encompasses machine learning and natural language processing, enabling machines to understand, learn from, and interact with data. AI-powered systems can analyze vast datasets, make predictions, and automate decision-making processes.
Machine learning focuses on algorithms that enable computers to learn from experience. It is used in recommendation systems, predictive analytics, and autonomous vehicles, among other applications.
Internet of Things (IoT):
IoT refers to the network of interconnected physical devices and objects that collect and exchange data. Automation in IoT enables remote monitoring, control, and optimization of various systems, from smart homes to industrial machinery.
Systems, such as drones and unmanned aerial vehicles (UAVs), can perform tasks without human intervention. These systems are being deployed in transportation, agriculture, and logistics.
Applications of Cutting-Edge Automation Technologies
The applications of cutting-edge automation technologies are wide-ranging and continue to expand. Here are some notable examples across various industries:
Automation technologies have revolutionized manufacturing processes. Robots and automated assembly lines enhance efficiency and precision while reducing production costs.
Robotics-assisted surgery, AI-powered diagnostic tools, and automated medication dispensing systems improve patient care and streamline healthcare operations.
Autonomous tractors and drones equipped with AI and IoT sensors optimize farming practices, from planting and harvesting to crop monitoring.
Self-driving cars and electric autonomous vehicles are poised to transform the transportation industry, offering safer and more efficient mobility solutions.
Automation is used in warehousing and logistics to automate order picking, packing, and delivery processes, enabling faster and more accurate fulfillment.
Smart grids, automated power plants, and renewable energy systems leverage automation to optimize energy production and distribution.
Robotic process automation (RPA) is used in the finance industry for tasks like fraud detection, algorithmic trading, and customer service chatbots.
Benefits of Automation Technologies
The adoption of cutting-edge automation technologies offers several advantages across industries:
Automation improves process efficiency, reducing the time required to complete tasks and increasing overall productivity.
By reducing labor costs and operational errors, automation can lead to significant cost savings for businesses.
Automation technologies perform tasks with a high degree of accuracy and consistency, minimizing human error.
Autonomous systems can operate in hazardous environments, reducing risks to human workers.
Automated systems can work around the clock, ensuring continuous service availability and monitoring.
Machine learning and AI can analyze vast amounts of data quickly, leading to data-driven insights and improved decision-making.
Automation technologies can enhance product quality by minimizing defects and variations in manufacturing.
Shaping the Future with Automation
Cutting-edge automation technologies are transforming industries, economies, and societies. They offer the promise of increased efficiency, accuracy, and safety, paving the way for a more automated future. As businesses and organizations continue to embrace these technologies, it's essential to navigate the challenges and considerations while harnessing the potential for innovation and progress.
Automation is not just about machines taking over tasks; it's about creating a future where human capabilities are augmented, and new possibilities emerge for a more efficient and interconnected world.