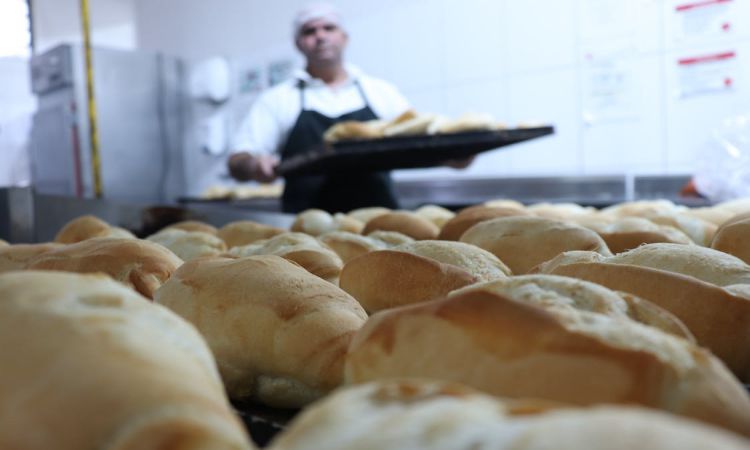 If you are a restaurateur looking to keep up with the competition, bakery food service distributors are your secret weapon. You may not have considered this route before, but these businesses offer countless benefits that will leave your customers coming back for more—and it is time you get in on all the goodness they provide!
In this article, you will learn why these distributors should be your go-to choice when stocking up your restaurant.
7 Invaluable Benefits of Hiring a Food Service Bakery Supplier
From delicious bakery items to convenient delivery, bakery food service distributors are the perfect partners for busy restaurateurs. Here is why you should start working with one today.
1. Variety
With a food service bakery supplier, you have access to an endless selection of products. Whether it is cakes, cookies, pastries, or pies, there is something for everyone on your menu.
So, for example, if your restaurant needs Australian banana bread, which is something a lot of people look for, these distributors can ensure you are stocked up with it.
On the same note, if you always serve large groups, you can get bakery items in bulk from the supplier. This ensures that everyone gets something they like and that no one has to go hungry!
2. Freshness
We all know that freshness is key when it comes to bakery products, and these distributors understand this too. Their food service baked goods come straight from their own ovens and are delivered quickly so that your restaurant can enjoy bakery items that are as close to freshly baked as possible.
Plus, these suppliers normally guarantee you the same product quality each time, so you never have to worry about items in your inventory going stale or becoming unappetizing. With such a guarantee, you can also ensure total customer satisfaction at all times.
3. Convenience
Perhaps, the best benefit of partnering with bakery suppliers is the convenience they provide. You do not have to worry about the time-consuming process of baking and delivering bakery items yourself. Instead, bakery goods are shipped straight to your door on a regular basis so you can spend less time prepping and more time serving customers.
Many bakery food service distributors even offer flexible payment plans which makes it easier for you to manage costs.
4. Cost Savings
Hiring these distributors offers cost savings both upfront and long-term. You do not need to invest in high-end baking equipment or pay for your own ingredients, which can be very costly. Instead, you can rely on the supplier's resources to provide you with Australian bakery products without the hassle.
Beyond that, bakery food service distributors will also provide you with discounted prices on bulk orders, helping you to grow your restaurant business without breaking the bank.
5. Time Savings
Aside from being able to save money, sourcing commercial baked goods from a bakery supplier also saves you time. Because you do not need to bake bread items yourself or go through the delivery process, you can focus on other aspects of your business.
For instance, having access to bakery products in bulk means more time for staff training, marketing, and customer service efforts that will take your restaurant to the next level.
6. Consistency
When it comes to baked goods, consistency is essential. Foodservice distributors are reliable partners who always deliver high-quality products on time. Many of them also offer customizable options so that you can easily adjust your menu based on customer preferences without compromising quality. This ensures that every guest leaves feeling satisfied with their experience, which is a surefire way to win loyal customers.
7. Quality
For restaurant businesses, quality always matters. After all, your customers rely on you for tasty treats that look good too. When you work with these food service distributors, you can rest assured knowing that your food items are of the highest standard.
These suppliers have experienced bakers in-house who use only the finest ingredients and pay attention to detail. So, no matter what item your customer orders, they can expect deliciousness every time!
Ready to Get Started?
For all the good reasons, bakery food service distributors are the perfect partners for any restaurateurs who want to offer scrumptious baked goods without having to go through the hassle of baking them themselves.
Now that you know the benefits of bakery food service distributors, it is time to find one! Look for a reputable supplier who can help you get quality items delivered straight to your restaurant so that your menu can be as delicious and varied as it can be.
With them by your side, you will have everything from freshness and convenience to cost savings. So, go ahead and make the switch today—you will not regret it!
For more tips and information that you can use in running your business, feel free to check out the other articles on our site.