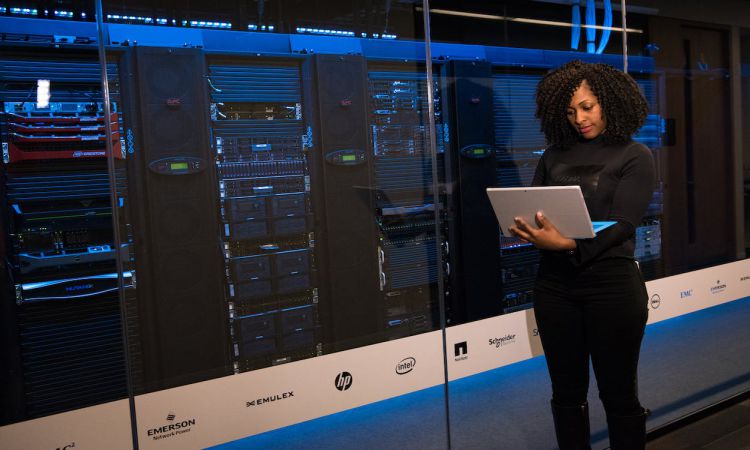 Business-managed IT services monitor and optimize the business's technological systems
The expertise required to operate modern-day technological infrastructure efficiently is vast. As such, it's no surprise numerous Australian companies find it challenging to control resources crucial to monitoring their ICT framework.
If you own a start-up or an established business enterprise, Information Technology (IT) and how you handle related systems connected determines your entity's success in the long run.
With IT cementing its importance in companies' baselines each passing day, it's no surprise that many are turning to business-managed IT services. Otherwise known as Managed Service Providers (MSPs), these expert teams help organizations take full advantage of their technological infrastructure with relative ease.
With numerous MSPs available, you might be overwhelmed. However, choosing a service that suits your business's IT needs is crucial. This article provides critical factors to consider before setting sail with one of the many IT-managed services in Australia. Read to the end!
4 Factors to Consider Before Patronising a Business Managed IT Service
We've highlighted the importance of MSPs to a business's success. As such, it'll be best to bid your time when choosing the right business-managed IT service. To ensure you engage an alternative that yields positives, make these considerations:
#1 Reputation
Validating reputation is critical when searching for top-tier cloud computing services. To get a hold of this metric, you'd need access to customer references depicting their past or current performance.
For perspective, contact IT security services on your bucket list and ask for customer testimonials. Using this crucial information, you can gauge the service's reputation and make an informed decision about the alternative you'd engage.
#2 Experience in Your Business's Niche
While searching for a top-tier business-managed IT service, you'd encounter alternatives fielding a generic approach. So, while they might tailor their services to suit the diverse needs of multiple companies, they aren't specialized. So, if your business niche is somewhat unpopular or technical, they might not "deliver the goods" required for seamless IT infrastructural control and optimization.
As such, you must select a managed IT service based on their experience in your business's sector. Since running from "pillar to post" will be daunting, making the right pick and facilitating long-term collaboration is a win-win for all concerned parties.
#3 Data Backup and Recovery Procedure
Although we strive for accuracy as humans, getting it right all the time is almost impossible. As an entrepreneur, you must be prepared for events that could prompt sudden data loss. Notable mentions include:
Employee errors
Compromised or faulty hardware
Natural disasters (i.e., floods and earthquakes)
Given these possibilities, it'll be best to consider a managed IT service provider with off-site servers performing regular data backups. As such, if an unsavory event crops up and results in data loss, retrievals are seamless.
Business-managed IT solutions should possess responsive customer service to quell nagging issues
#4 Responsive Support Channels
Imagine running into data issues during a "choked up" workday and seeking help from an MSP with unresponsive support channels. Besides the frustration, you'd experience, lingering problems can scare clients away and lead to decreased ROIs.
You don't want that, do you?
Thus, your preferred MSP must provide responsive IT-managed services support to cater to your needs at every turn. Furthermore, it'll be best to go with IT support companies offering live help. That way, they can run through issue detection and resolutions with your staff in real-time.
Parting Shot
We live in an age defined by technology. If you run a business featuring diverse IT infrastructures and find it difficult to control and optimize them, engage an MSP. With numerous managed IT support services in Australia, factor in the above considerations to make the right pick!