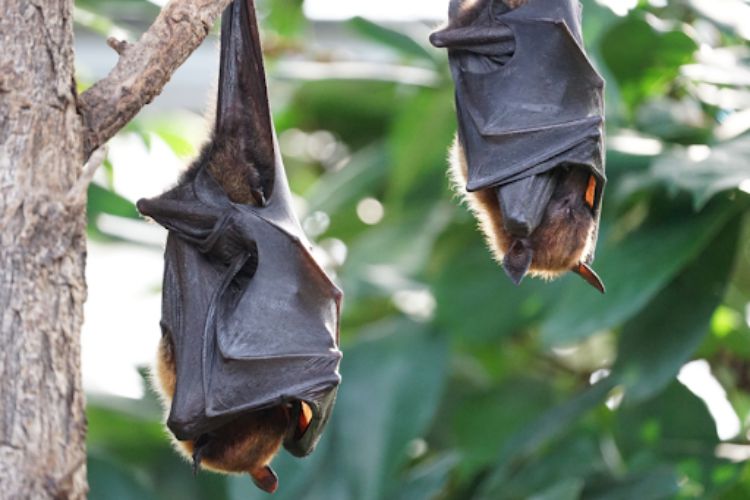 Ever wonder who are these creatures of the night? They are our unseen heroes, the bats. These fascinating creatures are often misunderstood and have been misrepresented throughout history.
Far from the creepy folklore figures, bats play a vital role in our world. They serve as natural pest control, help pollinate plants, and are integral to various ecosystems.
There is an increasing understanding of their importance. So, the need to conserve their species has become a pressing concern.
This article will take you on a deep dive into the world of bats, their importance, and the progress in bat conservation.
Understanding The Multifaceted Creatures of the Night
Bats are the only mammals capable of sustained flight, and they are found in almost all parts of the world except extreme deserts and polar regions. With a staggering diversity in their species, they come in all shapes and sizes.
Their diet ranges from insects to fruits, nectar, and even blood. Understanding this diversity and the specific roles bats play in different ecosystems is essential. This, plus going to the best place to see bats, are the first step in appreciating them and recognizing the need for conservation.
Bats make up a quarter of all mammal species on Earth. This showcases their great adaptability and ecological significance. Each species occupies a unique niche, reflecting a distinct role in the ecosystem.
This complexity and diversity make bats so integral to various habitats worldwide.
Bats as Natural Pest Control
Bats have a significant role in maintaining the ecological balance by controlling pests. Certain species can eat thousands of insects in a single night, including many that are harmful to crops or spread diseases.
By reducing the number of pests, bats help lessen the use of chemical pesticides. Thus, they also help in supporting sustainable farming practices.
The role of bats in pest control not only keeps our food healthy. But it also helps maintain the balance of our ecosystems.
The economic benefit that bats provide is immense. They help save billions of dollars each year in pest control costs. Moreover, by keeping insect populations in check, bats prevent the spread of diseases among humans and animals alike.
Their value extends beyond the environment, which influences human health and agriculture.
Bats as Pollinators: Helping Plants Flourish
Aside from pest control, specific bat species are crucial in pollinating plants.
The same with bees; they carry pollen from one flower to another as they feed on nectar. Thus, they aid in the reproduction of many plant types. These include some that produce foods we eat.
By helping with pollination and lessening pests, bats contribute to our lives and the health of our ecosystems. They play a significant part in the pollination of over 500 plant species. This includes several types of fruits, such as bananas, mangoes, and guavas.
Furthermore, bat-dispersed seeds are vital for regenerating cleared or damaged forests. In doing so, they aid in global reforestation efforts.
Without bats, many of these plant species would struggle to reproduce. This would lead to potential declines in biodiversity.
Threats to the Bat Population
Despite their importance, bat populations around the world are under significant threat. They face habitat loss, disease, hunting, and climate change challenges. Many of these threats are interconnected, complicating the survival scenario for bats.
Understanding these threats and developing strategies to counter them is essential to help conserve bats. Human activities, such as deforestation and urban development, are among the leading causes of bat habitat loss.
Furthermore, bat populations are also affected by diseases like white-nose syndrome. This devastating illness has led to significant bat mortality in North America. Moreover, climate change alters the habitats and food sources of bats, further exacerbating the threats they face.
The Technological Advancements
Amid the challenges, there is a silver lining. The decline in bat populations has drawn attention and action from conservation groups worldwide. They work hard to protect bats through research, habitat protection, and public education on bats.
Such efforts have helped slow the decline of bat populations. It has also raised awareness about bats' critical role in our ecosystems. Some initiatives focus on coming up with and following guidelines for managing bats in human structures.
Technological advancements are being leveraged to track bat populations and study their behavior. This includes improvements such as acoustic monitoring. Public education campaigns also help change public views about bats and show their importance.
Playing Your Part
Everyone can contribute to the efforts to conserve bats. Whatever initiative, every action counts. Protecting these creatures of the night is not only about them; it's about preserving the health of our entire ecosystem.
Installing bat boxes can provide critical roosting sites for bats. Taking part in citizen science programs can help gather valuable data for research in conserving bats.
Finally, try to advocate for bats within local communities. Supporting policies for bats can help in advancing the efforts to conserve bats.
Understanding and Addressing Bat Myths
Many misconceptions about bats cause people to fear and misunderstand them. For example, despite popular belief, bats are not blind. They also do not get tangled in human hair, and most bats are not dangerous to humans.
By disseminating accurate information about bats, we can help change these misconceptions. In doing so, we are fostering a more positive attitude towards bats.
This helps in creating a supportive environment for their conservation. It's crucial to debunk these myths and promote the actual image of bats.
They are essential, intriguing creatures rather than scary pests; we should remember that only a tiny percentage of bats carry rabies and usually avoid human contact.
Finally, contrary to popular depictions, bats aren't rodents. They're a unique group of mammals with fascinating behaviors and capabilities.
Bat Conservation Matters
They deserve our attention and concerted effort in the broad scope of bat conservation. From their role as natural pest control to their function as pollinators, bats play an essential role in the health of our environment.
The path to conservation is not without challenges, but progress offers hope. So, understand bats' importance and the threats they face. In doing so, we can contribute to their preservation and help safeguard our ecosystems.
It's a call to action we must answer. After all, a world with bats is healthier and more balanced.
Visit our blog for more!