Welcome to the beginner's guide to home workouts! Keeping yourself in shape and staying healthy doesn't have to be expensive or time-consuming. The world of home workouts has a variety of options available, from following online routines to creating your own home gym. In this guide, we will provide tips and advice for home workout beginners on the different types of home workouts available, as well as safety and technique considerations so that you can get the most out of your at-home exercise routine. With a little dedication and discipline, you'll soon be on your way to achieving your fitness goals.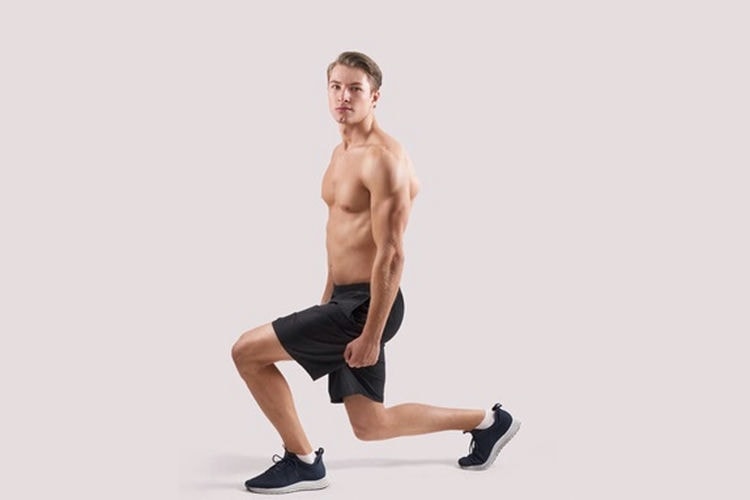 Home workouts offer numerous benefits for beginners. With the growing popularity of home workouts, there's no better time than now to start reaping their benefits. Home workouts are incredibly convenient since they can be done anytime and anywhere. You don't need any fancy equipment or machines; all you need is some basic equipment like resistance bands or dumbbells, and you're ready to go! This means that even if you have a hectic schedule, it's still possible for you to fit in some exercise into your day without ever leaving your house.
Doing home workouts can save you money. Unlike gym memberships, you don't need any fancy equipment or machines; all you need is your own body weight and maybe a few weights. You won't have any distractions from other gym-goers or unwanted additional fees to pay.
When it comes to equipment, there are a few basics that you need to take care of. Having comfortable shoes, appropriate clothing, and water are essential. Proper footwear and wearing the best knee sleeves will help reduce any potential injuries while exercising, so make sure that you invest in quality gear that offers good support. Additionally, wearing clothes that fit properly will help you move freely and keep your body temperature regulated as you go through your workout routine. Don't forget about hydration, it's always important to stay hydrated during exercise by drinking plenty of water or an electrolyte-filled beverage.
There are various types of exercises that you can do right in the comfort of your own home. From strength training to cardio and flexibility moves, there's something for everyone. Building muscle doesn't require expensive gym equipment or even a gym membership; you can get an effective strength-training workout with just your body weight and minimal space.
Push-ups, squats, lunges and crunches are all great exercises for building strength without any additional tools. You can also make use of household items like cans or jugs filled with water as makeshift weights for added resistance if desired.
Getting your heart rate up doesn't have to involve running on a treadmill; there are plenty of ways to get in some cardio from home as well. Jumping jacks, burpees, high knees, and mountain climbers are all excellent options that will help you burn calories without any special equipment necessary – just make sure you have enough room around you so you don't accidentally hit anything!
If you're looking to start a home workout routine, establish your goals and make a plan. Decide what kind of activities you want to do and how often. Consider factors such as how much time and space you have available, whether or not certain pieces of equipment are necessary for the exercises, and what kind of progress you want to make in terms of strength or weight loss goals. Having clear goals will help keep your motivation levels high so that your home workout routine is sustainable over the long term.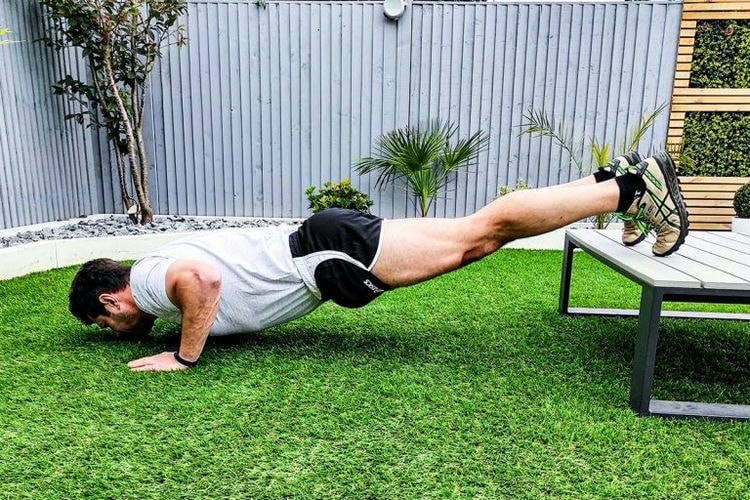 Mix It Up: Doing the same exercises every day can get boring and can lead to plateauing in your progress. Keep things interesting by trying out different exercises, varying your sets and reps, or adding in some new equipment or props. This will not only keep you engaged and motivated, but it will also challenge your muscles in new ways and help you continue to make progress towards your fitness goals.
Don't Forget to Rest: Rest days are just as important as workout days, especially when it comes to home workouts. It's important to give your body time to recover and repair itself after a tough workout. Overtraining can lead to injury and can hinder your progress, so make sure you're giving yourself at least one or two rest days per week.
Conclusion
Starting a home workout routine can be a great way to achieve your fitness goals while saving money and time. By incorporating a variety of exercises and equipment, setting realistic goals, and staying consistent with your routine, you can build strength, improve your cardiovascular health, and increase your flexibility and balance. So what are you waiting for? Get started today and enjoy the many benefits of working out at home!