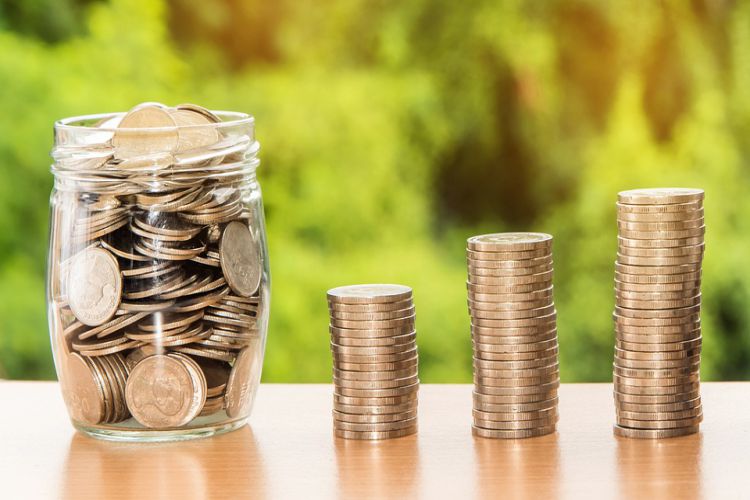 Both real estate syndication and REITs (real estate investment trusts) allow investors to gain exposure to real estate in a passive manner. Instead of actively managing properties, investors can simply invest capital and earn returns without the hassle of being a landlord. 
However, real estate syndication offers significant benefits over REITs for investors looking to build wealth over the long run. Click here to know about the difference between real estate syndication vs reits.
Higher Return Potential
Real estate syndication provides the opportunity to earn higher returns compared to REITs. In syndications, investors pool their money to purchase an actual property. By owning the hard asset directly, investors can benefit from increased cash flow and long-term appreciation, which fuels higher returns. REITs, on the other hand, invest in a broad portfolio of properties and investors earn a share of the REIT's profits. The diversified nature of REITs leads to more stable but lower returns.
According to a study by Preqin, real estate syndication has outperformed REITs by 5-6% in annual returns over the past 20 years. The higher return potential of syndications is possible because syndications can tap into unique opportunities that match the specific investment objectives of the investors. For example, syndication may pursue value-add properties where capital improvements can increase cash flow and drive substantial gain on the sale. REITs have to cater to public shareholders with a range of objectives so their investment options are more limited.
Over the long run, capturing an additional 5% in annual returns can make a huge impact on your capital. At 10% annual returns, $100,000 can grow to $672,000 over 20 years. But at 15% annual returns, the same $100,000 can appreciate to over $1.7 million, more than 2.5 times greater! Achieving higher returns is the key to building real wealth through any investment strategy, especially real estate investing.
More Tax Advantages
Real estate syndication also provides greater tax benefits compared to REITs. In syndication, investors can claim deductions for mortgage interest, property taxes, and depreciation to help reduce their taxable income. The tax benefits are passed directly through to investors in the syndication. With a REIT, investors earn dividends which are taxed as ordinary income. So less of your total return is available to compound over time.
The ability to take tax write-offs every year and build wealth on a tax-deferred basis is a key reason why real estate syndication has greater potential to generate wealth over the long run. In the early years of property, tax deductions often exceed cash flow, resulting in negative taxable income for investors. This "tax shield" allows more of the cash flow and profits to compound without being eroded by taxes every year.
When the property is sold, the taxable gain allocated to investors is often much lower than the total gain. In some scenarios, up to 90% of the profits can be shielded from immediate taxation. The tax proceeds can then be reinvested, allowing wealth to grow exponentially through the power of compounding. REIT investing does not provide the same tax benefits and flexibility. The bulk of returns from REITs come in the form of dividends which are taxed annually at the investor's regular tax rate.
More Control And Flexibility
Real estate syndication also offers more flexibility and control compared to investing in REITs. In syndication, you can review and approve the specific properties and deals that your money is invested in. You can also access your money more easily compared to a REIT. REITs have much less flexibility since your money is pooled with other investors and you have to exit within the narrow redemption windows if you want access to your capital.
With syndication, investors and sponsors can design a fund with a customized time horizon and exit strategy. This added flexibility and control is appealing to many investors. For example,  syndications can be set up to allow investors to cash out their initial capital after 5-7 years but still earn profits from the ultimate sale of the property several years later. This type of phased exit strategy is not possible in most publicly traded REITs.
The additional control and flexibility of syndications also allow investors to consider tax planning in their exit strategy. Sponsors can time the sale and distribution of proceeds to minimize the tax consequences for investors. While this benefit is harder to quantify, it is valuable in allowing investors to keep more of their investment profits.
To Wrap Up 
Real estate syndication provides significant benefits over REITs for investors looking to gain passive exposure to real estate. The opportunity to earn higher returns, claim greater tax benefits, and exert more control over your funds leads to greater potential for building wealth over the long run through real estate syndication compared to investing in REITs. Of course, with greater potential rewards also come greater risks, so investors need to go in with eyes open to the possible downsides of syndication compared to the relative stability of publicly traded REITs. But for many experienced real estate investors, the rewards of syndication are well worth the risks.