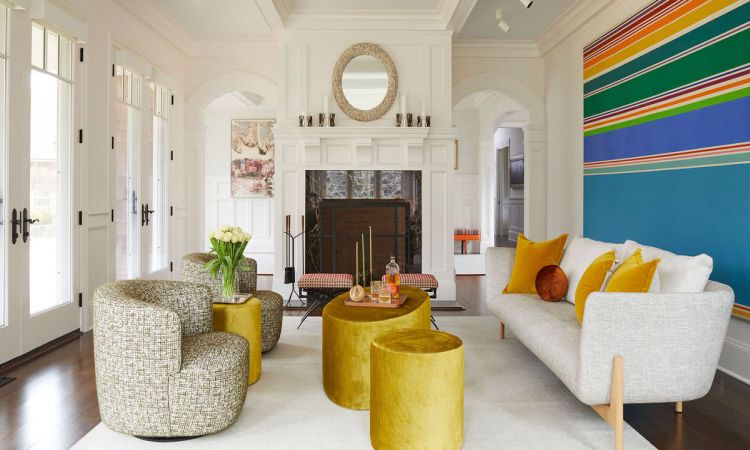 Europe is a continent known for many things: its vast history, stunning architecture, beautiful food, and sleek fashion. While Europe is a large place with many different nations, they all have intertwined cultures and histories, making it a place with a very unique and distinct style.
Another thing Europe has done well for centuries is interior decoration, with fashionable Europeans leading the way in the décor world since its inception, whether it's in the form of British cottage design, beautifully decorated Italian Villas, or stunning Mediterranean buildings.
So, if you want to let Europe take the lead on your home's décor and take inspiration from all the aspects of décor that Europe does well, you'll want to make sure you implement a few things into your home to get that glamourous European feel at home.
Roman Blinds
Window shades are an area of décor that get a lot of focus in Europe, half the continent uses them to keep cool and the other half uses them to keep warm, but one constant across the whole continent is the popularity of Roman Blinds. Roman Blinds have been a mainstay in Euro-décor for the past 2,000 or so years, so utilizing them in your home can help add to a classic European feel by adding luxurious soft furnishing to your home's windows.
Wooden Flooring
Flooring is another area that gets a lot of attention in Europe, so if you want to create a European feel for your home, flooring is a good area to look into. Hardwood flooring has been a staple of European décor for centuries, whether ornately patterned or just simple hardwood, so you can create a European vibe using wooden flooring rather than using modern types of flooring like PVC or Vinyl.
Ornate Furnishings
European design is known for its use of luxurious materials and classy ornate patterns in upholstery and furnishings, this is an easy part of European décor you can replicate. Simply look for soft furnishings like window shades, scatter cushions and blankets made from soft materials and adorned with sleek, classic patterns.
Wooden Beams
Buildings in Europe tend to be much older than across the rest of the world, with houses that are hundreds of years home being commonplace. Because of all these old buildings, elements from old construction techniques such as the use of wooden ceiling beams is still incredibly popular in the continent from quaint cottages in rural England to majestic villas in Tuscany, so by adding wooden beams to your home you can replicate that look.
Handmade Lighting
As we've mentioned, Europe is a continent with a lot of history, meaning that traditional and handmade items help evoke a European vibe. This is especially true with light fixtures, this shows Europe's history as many homes still has their original light fixtures which were often painstakingly made by hand, so by using handmade lighting in your home you can recreate that distinct European look.