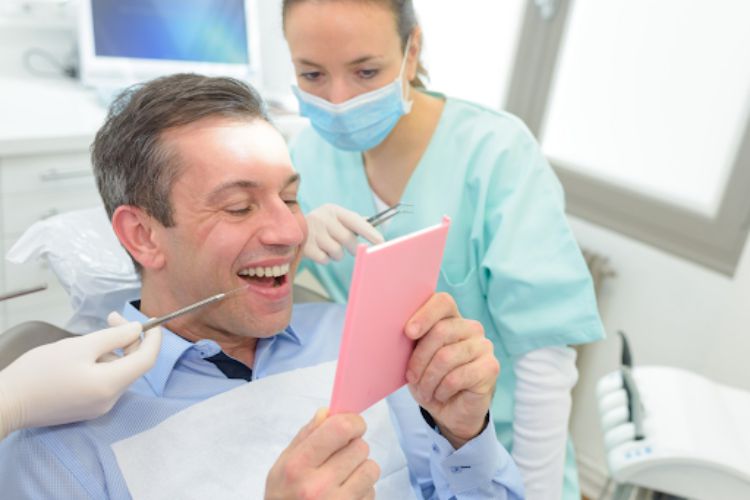 Forget the dental nightmares of the past. Today, we're stepping into a world where pain-free dentistry isn't merely a dream; it's a reality.
Innovative techniques are transforming the landscape of dental care, redefining the patient experience. Say hello to an era where you can say goodbye to dental fears and embrace a journey toward a healthier and brighter smile.
Buckle up, and let's take a journey into a world where root canals could feel like a breeze and fillings are as comfortable as a walk in the park. Let's get into it!
Oral Sedation
Oral sedation helps patients relax during dental procedures. It's a form of conscious tranquilization where the patient is awake but in a state of calmness.
The medications used can range from mild sedatives, which simply help the patient relax, to stronger ones that can induce a state of drowsiness. It's an essential component of a pain-free procedure, allowing for a more pleasant dental experience.
Precision and Comfort of Laser Dentistry
Laser dentistry uses focused light beams, where dentists can perform a wide array of procedures. This is done with extreme accuracy, reducing tissue damage and discomfort.
Additionally, it minimizes bleeding and swelling during soft tissue treatments, promising a quicker recovery. In addition, it often eliminates the need for anesthesia, making the dental visit a less intimidating experience.
It's important to keep in mind that this type of technology is still relatively new. To ensure you have a great experience, make sure your dentist is experienced and specializes in laser dentistry. That way, you can be certain that the procedure is safe and effective.  
Virtual Reality: A Distraction Technique
VR is emerging as a powerful diversion in pain-free dentistry. By immersing patients in a 3D computer-generated environment, it diverts a patient's attention from the procedure. With this, patients can:
navigate serene landscapes

play engaging games

take a virtual tour around the world

listen to calming music 
All this helps to distract the patient from any discomfort they may be feeling, making it an effective way to reduce fear and anxiety. Furthermore, it is an excellent substitute for patients with dental phobia.
This approach not only makes the process intimidating but also adds an element of excitement and fun to it.
The Wonders of Needle-Free Injections
Needle-free injections use air pressure to administer anesthetic through the skin. This means no scary needles or painful jabs in the mouth.
Not only does it eliminate the fear of needles, but it also delivers anesthetic faster and more precisely. These dental sedation services can reduce discomfort during injections, giving patients a trouble-free experience.
A Guide to the Latest Innovations in Pain-Free Dentistry
As we've explored, the realm of pain-free dentistry is here. It transforms the way we perceive and experience dental procedures. From oral sedation to laser dentistry and needle-free injections, we're embracing a future where dental fear becomes a thing of the past.
As we end this journey towards painless dental care, comfort, precision, and innovation are at the heart of every smile. So what are you waiting for? Schedule an appointment with an experienced dentist today!
Did you find this article helpful? Check out the rest of our blog now!