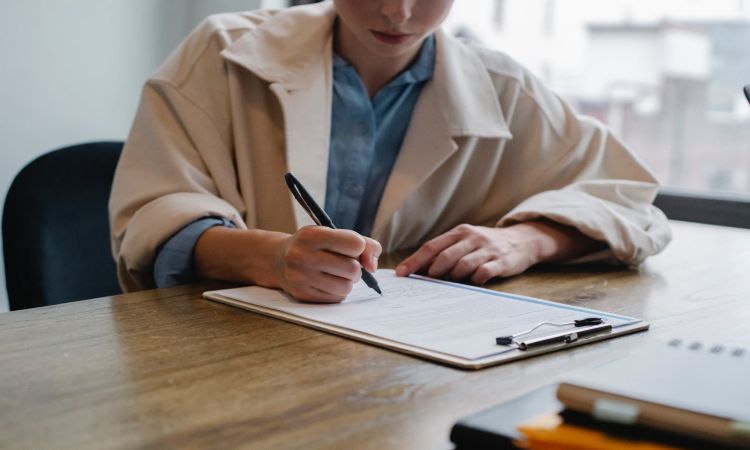 Making the right college decision is one of the most significant choices many young adults face. It can shape your future, influence your career path, and even affect your personal growth. While the prospect can be exciting, it also comes with a considerable amount of pressure. There's no one-size-fits-all answer, but by considering several key factors, you can navigate this complex process with confidence. Here's your ultimate college decision guide, detailing the essential elements to ponder when making this life-changing choice.
Evaluate Your Academic Goals
Your college decision should align with your long-term academic aspirations. Reflect on what you hope to achieve in your undergraduate education. Are you looking for a program that's known for research opportunities, or do you prefer a curriculum focused on practical skills and internships? Take time to research the academic strengths of each institution. Remember, a college's prestige shouldn't overshadow your specific academic needs. In the midst of this, it's also essential to have support systems like college homework help to guide you through rigorous academic challenges.
Consider Campus Culture
The environment in which you study can greatly influence your college experience. Campus culture encompasses the social aspects, extracurricular activities, and the general ethos of the student body. Do you thrive in a competitive atmosphere, or do you prefer a more collaborative community? Consider if you want a college with a robust Greek life, a vibrant arts scene, or a strong commitment to social activism. Your happiness and well-being are just as important as your academic success, so take the time to visit campuses and talk to current students to get a real feel for the community.
Assess Financial Factors
The cost of college is a critical consideration. You need to be clear on your budget and the financial aid options available to you. Look beyond the sticker price of tuition and consider the cost of living in the college's area, travel expenses, and additional fees. Scholarships, grants, work-study programs, and student loans can also affect your decision. Take the time to understand your financial aid package and don't hesitate to reach out to the college's financial aid office for clarification on any points you find confusing.
Location, Location, Location
Where your college is located can greatly affect your college experience. Do you want to be in an urban setting with access to city life, internships, and cultural experiences? Or do you prefer the quiet of a rural campus with a tight-knit community? Consider climate as well – if you're not fond of long, cold winters, a college in the northeast might not be the best fit. Think about how far from home you want to be, too; being a few hours' drive away means weekend visits can be feasible, while studying across the country or abroad offers a different level of independence.
Graduation Rates and Alumni Success
When delving into graduation rates, it's essential to understand the story behind the statistics. High graduation rates may indicate that a college provides the necessary resources and support systems, such as tutoring and mentorship programs, to ensure students can successfully navigate their academic responsibilities. Conversely, lower graduation rates could signal potential red flags, such as inadequate academic support or financial aid resources, which could affect your ability to complete your degree.
Alumni success is another critical metric to consider. Colleges that boast a robust network of successful alumni can be indicative of the institution's quality and the effectiveness of its career services department. These networks can also be incredibly beneficial to you post-graduation, offering connections and opportunities in your field that would otherwise be difficult to access. Ask potential colleges about their alumni relations programs and how they facilitate networking and mentorship opportunities.
Furthermore, inquiring about the percentage of alumni who gain employment in their field within six months to a year after graduation can provide additional insight into the college's ability to prepare students for the workforce. A college's reputation among employers, especially within your chosen industry, can greatly enhance your job prospects upon graduation.
Accreditation and Academic Quality
In addition to accreditation, examining the academic rigor and reputation of a college is crucial. The quality of the curriculum, the relevance of course content to current industry standards, and the college's commitment to updating its programs all play into the value of the education you will receive. Check for specialized accreditation in the field you're interested in, as this can be a testament to the program's strength and relevance.
The faculty's credentials are a vital component of academic quality. Professors who are leaders in their field not only bring a depth of knowledge to the classroom but also often provide invaluable professional connections. Research whether faculty members are engaged in current research, if they consult in the industry, and if they have a record of publishing in academic journals. Such activities can enrich the academic environment and provide you with a cutting-edge education.
Career Opportunities
Consider colleges that have strong connections to industries and career paths you are interested in. Investigate their job placement rates, the presence of a career services center, and the strength of the college's alumni network. Look for institutions that facilitate internships, co-ops, and job placement post-graduation. A college's reputation in your chosen field can play a significant role in landing your first job, so do your homework on where their graduates end up.
Size and Type of School
Size matters when it comes to your college experience. A large university may offer a wider range of courses and activities but can feel impersonal. In contrast, a smaller college might offer a more individualized experience but limited course offerings. Moreover, the type of school – whether it's a public university, private college, liberal arts college, or community college – will influence the academic focus and investment per student. Think about the student-to-faculty ratio and class sizes that will work best for you.
Support Services and Facilities
Examine what each college offers in terms of support services such as tutoring, mental health services, and academic advising. The availability and quality of such services can be particularly crucial during your transition to college life. Additionally, consider the quality of the facilities like libraries, laboratories, gyms, and dorms. These amenities not only contribute to your comfort and well-being but also can enrich your learning experience.
In conclusion, choosing a college is a deeply personal decision that should be made after careful consideration of numerous factors. By taking into account your academic goals, campus culture, financial constraints, location, career prospects, size, and available support services, you can make an informed choice that aligns with your personal and professional aspirations. Remember, the ultimate goal is to find a college where you can thrive academically, socially, and personally. Take your time, do your research, and trust that you'll find the right fit for your unique path.