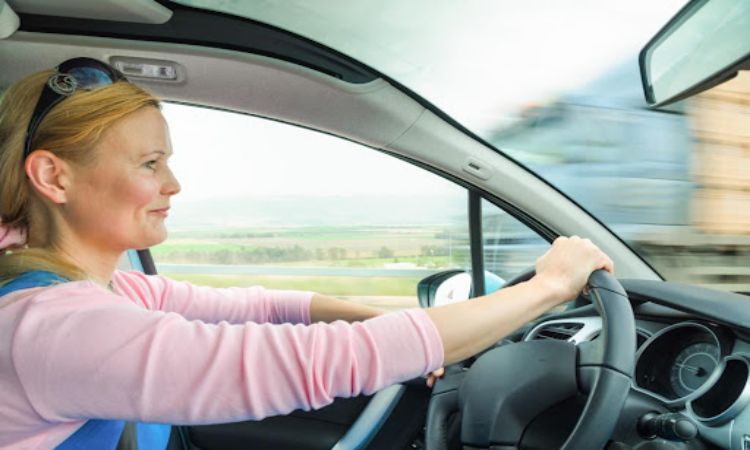 Have you ever felt like you missed seeing a car before changing lanes? Do you sometimes feel scared or insecure while driving or reversing? If so, you might have blind spot driving issues.
Driving with blind spots is never a good idea. However, people don't always realize the issues and dangers of driving with instructors in class. So, today, we're here to talk about blind spot driving.
Read on to learn more!
Why Are Blind Spots So Important?
As we are behind the wheel, our vision is limited compared to what's around us, and sometimes we cannot see all the vehicles or even pedestrians. When driving, it is always important to check your blind spots to avoid potential hazards.
Blind spots, which tend to be on the sides of our vehicles, can cause us to miss seeing other cars, bicyclists, or even pedestrians. Being mindful of our blind spots and checking them regularly helps to reduce the risk of having an accident and keeps us and those around us safer on the roads.
Where Are the Blind Spots in a Car?
Blind spots in a car refer to areas around the vehicle where obstacles may be present, but the driver cannot see. Blind spots are on either side of the vehicle and directly behind it. The main blind spots occur at the car's sides, right behind the driver and front passenger windows, and behind and on the other side of the rear windows.
It is essential to check these areas before turning or changing lanes. This will help ensure that other vehicles are not in the way and prevent blind spot accidents.
Additionally, it is essential to use the shoulder check when changing lanes. This will help alert you to any vehicles further away that may have gone unnoticed otherwise. Look for an attorney specializing in auto accidents when these unfortunate events happen.
How to Check Your Blind Spots
It is essential to check blind spots when driving to ensure everyone is safe. To prevent your blind spot, you must ensure your mirrors are correctly adjusted and your windows are thoroughly checked for obstructions.
You should also turn your head and briefly glance toward the blind spot, paying particular attention to any crossings or intersections. It is also essential to avoid moving or swerving if something appears in your blind spot, as this could put you in a dangerous situation.
What Can I Do as the Driver?
As the driver, you must check your blind spots to ensure a safe and successful journey. This is important as they limit your visibility and put you, your passengers, and other road users at risk.
You should always check for any vehicles, cyclists, or pedestrians in your blind spot before changing lanes, turning, or reversing. To do so, you should swiftly glance over your shoulder and check the adjoining lane for traffic.
You must know your blind spots to minimize potential collisions or traffic offenses. By regularly checking the blind spots, you can remain aware of any traffic and maintain a safe travel system.
How to Avoid Blind Spots
It is essential to check your blind spots before merging into traffic to avoid a collision.
Checking your blind spots can be done by visually turning your head and looking into the area of the blind spot or by using the mirror, signal, and glance method. Understanding the dangers of blind spot driving and how to avoid them is essential to being a safe driver.
It is also essential to recognize the presence of larger trucks and other vehicles on the road, as they often have more prominent blind spots. This means you must check closer and more often for the presence of another car in their blind spot when changing lanes.
Taking the time and effort to check your blind spots regularly is a simple yet effective way of avoiding blind spot-related accidents.
When to Check Your Blind Spots
Many serious car accidents occur because drivers fail to check their blind spots before they change lanes.
To check your blind spots, always slowly turn your head and glance over your shoulder to the left and right before taking action. This simple action can help ensure that there are no cars, cyclists, or pedestrians in your blind spot that could be injured or killed if you proceed without checking.
Always check your blind spots when driving, even when you think it isn't necessary.
Making a Turn
Whether you are making a right or left turn, you should always check your blind spot and side mirror about five seconds before the turn and once again as you approach it.
Changing Lanes
You may need to change lanes or even enter a branched turning lane to ensure no cyclists, pedestrians, or oncoming cars.
Pulling Away From a Curb
When pulling away from a curb, you might turn to the left or right, so you should use the proper mirror and shoulder check.
Curbside Parking
Like pulling away, you might be entering the curb space from the right or left, so you should check the proper shoulder and use the mirror.
Blind Spot Driving Tips
Blind spot driving can be a hazardous situation. It is essential not only to be aware of the presence of blind spots but also to check the blind spots while driving.
Doing this can help you be more aware of your environment and always drive safely. If you ever feel you do not have complete control while driving, remember to check your blind spot!
Don't forget to browse our site for all your auto news and information.