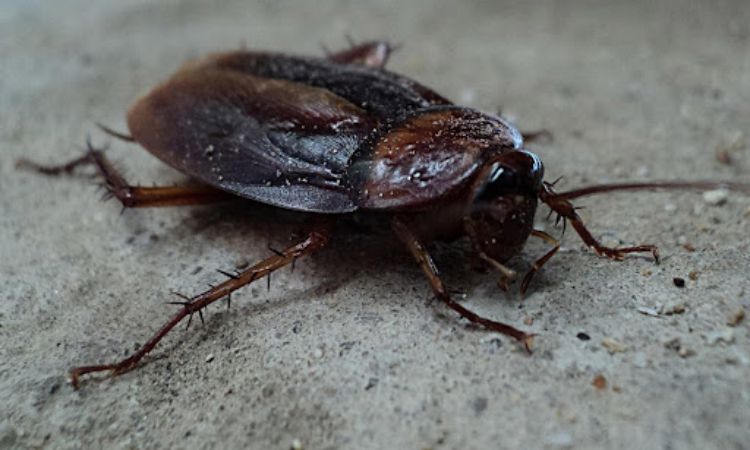 Are you a proud owner of Dubia roaches? These fascinating creatures require a well-rounded diet to thrive and provide optimal nutrition for your reptiles, amphibians, or insect-eating pets.
In this article, we will explore a comprehensive food list for feeding Dubia roaches. Whether you're a beginner or a seasoned roach keeper, this guide will help you navigate the world of Dubia roaches.
Protein-Rich Foods
Dubia roaches are primarily insectivores and thrive on a diet rich in protein. Providing them with high-quality protein sources is essential for their health and vitality. Here are some suitable protein-rich foods for Dubia roaches:
Commercial Roach Chow
Commercial roach chow is a convenient and reliable option for feeding your Dubia colony. It is specifically formulated to provide them with a balanced diet. Roach chow typically consists of a blend of grains, cereals, and other ingredients that meet the nutritional needs of the roaches.
You can find various brands of roach chow available in the market. Check this page on roach chow for more information on different options and how to choose the right one for your roaches.
High-Protein Grains and Legumes
In addition to roach chow, you can supplement the Dubia roach diet with high-protein grains and legumes. These foods offer a natural and nutritious protein source.
Oats, wheat bran, lentils, beans, and quinoa are excellent choices to enhance the protein content in the roach diet. These ingredients can be offered in their dry form or soaked and cooked for easier consumption.
Fresh Fruits and Vegetables
To ensure a well-rounded diet for your Dubia roaches, include fresh fruits and vegetables. These foods provide essential vitamins, minerals, and hydration. Here are some suitable options:
Leafy Greens
Dubia roaches enjoy leafy greens such as kale, collard greens, and mustard greens. These vegetables not only offer important nutrients but also add variety to their diet. Leafy greens can be provided as whole leaves or chopped into smaller pieces for easier consumption.
Squash and Root Vegetables
Include squash varieties like zucchini and butternut squash, as well as root vegetables like carrots and sweet potatoes. These vegetables provide a good source of vitamins and fiber. You can offer them in small pieces or grated to make it easier for the roaches to eat.
Fruits
Occasionally, you can offer fruits as treats to your Dubia roaches. Apples, oranges, bananas, berries, and melons are suitable choices. These fruits contain natural sugars and provide additional nutrients.
Ensure that the fruits are ripe but not overripe, and cut them into small, bite-sized pieces for the roaches to enjoy.
Providing Water and Hydration
Dubia roaches also require access to water for hydration. Water gel crystals are a convenient and accessible source of hydration for Dubia roaches.
These crystals absorb water and slowly release it, ensuring a constant supply. Place a small dish of water gel crystals in the roach enclosure, and replenish them as needed.
Many fresh fruits and vegetables have high water content. Including these in the Dubia roach diet helps provide hydration alongside essential nutrients. You can offer watery fruits like cucumbers and watermelon or even pieces of moistened fresh greens.
Feeding Dubia Roaches
Feeding Dubia roaches a balanced and nutritious diet is vital for their health and the overall well-being of your pets. By offering a variety of protein-rich foods, fresh fruits, and vegetables, and ensuring proper hydration, you can create a thriving Dubia roach colony. Remember to provide a diverse range of foods and monitor their health to ensure their nutritional needs are met.
If you think this article is helpful, check out our other blogs!