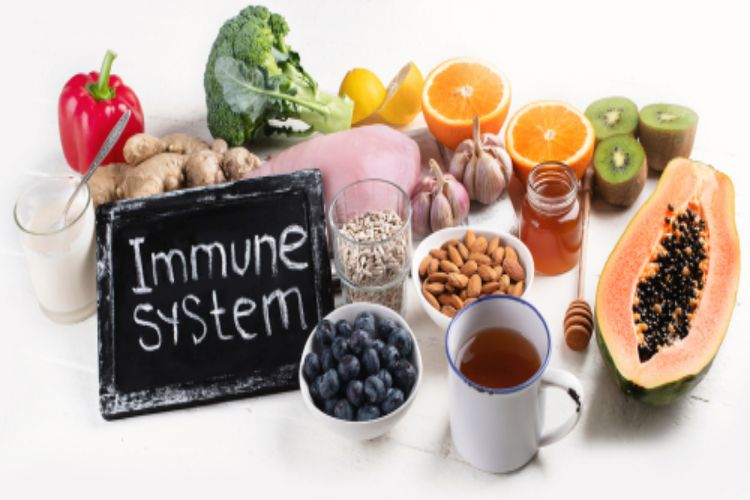 In today's fast-paced world, maintaining a healthy immune system is crucial for families. As mums and dads, we want to ensure that our loved ones are protected from common ailments and infections. 
While pharmacies offer various remedies, there's a natural way to support our family's immunity. By incorporating key nutrients into our daily lives, we can provide our bodies with the tools they need to fight off illnesses and stay healthy. 
Let's explore some essential nutritional support for a robust immune system.
Vitamin C: The Immunity Superstar
When it comes to boosting our immune system, vitamin C takes center stage. This potent antioxidant not only shields our cells from damage but also contributes to the production of white blood cells. White blood cells are an essential component in the immune system's fight against infections.
To naturally increase your intake of vitamin C, you can include citrus fruits like oranges, grapefruits, and lemons in your family's diet. Other excellent sources include strawberries, kiwis, and bell peppers. 
While a squeeze of lemon in a glass of water or a sprinkle of orange segments on salads can go a long way, you can also purchase dissolvable vitamin C tablets from your local pharmacy.
Immune-Boosting Minerals: Zinc and Selenium
Zinc and selenium are two vital minerals that, when combined, can help strengthen our immune system. Zinc promotes the growth and activation of immune cells, while selenium encourages the production of antioxidants that shield our cells from damage. Both of these benefits come from selenium.
To naturally incorporate these minerals into your family's diet, you can include foods such as lean meats, seafood, nuts, and seeds. 
A delicious homemade trail mix with pumpkin seeds and almonds can be a nutritious snack option that the whole family will enjoy.
Probiotics: The Gut-Immunity Connection
Did you know that the health of your gut plays an important role in the function of your immune system? 
Probiotics, also known as 'good bacteria', support the body's natural defense mechanisms and help maintain a healthy balance in the digestive tract, where they are located. 
Probiotics can be found in plentiful supply in foods like yogurt, kefir, and fermented vegetables and grains like sauerkraut and kimchi. Think about adding some of these foods to your family's diet to give them a natural boost to their digestive health.
Supercharge with Superfoods
Superfoods are packed with essential nutrients, antioxidants, and phytochemicals that provide exceptional support for our immune system. 
Including a variety of superfoods in your family's diet can provide an extra nutritional punch. Some examples of superfoods include blueberries, spinach, kale, broccoli, and turmeric. 
Sneak spinach into a tasty smoothie or prepare a colorful stir-fry with broccoli and kale for a nutrient-packed family meal.
Hydration: The Forgotten Hero
Staying hydrated is often overlooked when it comes to boosting immunity. Proper hydration helps flush out toxins from our bodies and supports the optimal functioning of our immune system. 
Encourage everyone in your household to consume a lot of water throughout the day, especially during the warmer months or when they are participating in activities that require a lot of movement. To liven up the process of staying hydrated, try infusing water with fruits like strawberries or adding a sprig of mint. Both of these options are refreshing.
Conclusion
When it comes to your family's health, a holistic approach is essential. While pharmacies provide valuable support, there are natural ways to boost your immune system through proper nutrition. 
By incorporating vitamin C-rich foods, immune-boosting minerals, probiotics, and superfoods, and staying hydrated, you can provide your loved ones with the necessary tools to maintain a robust immune system.