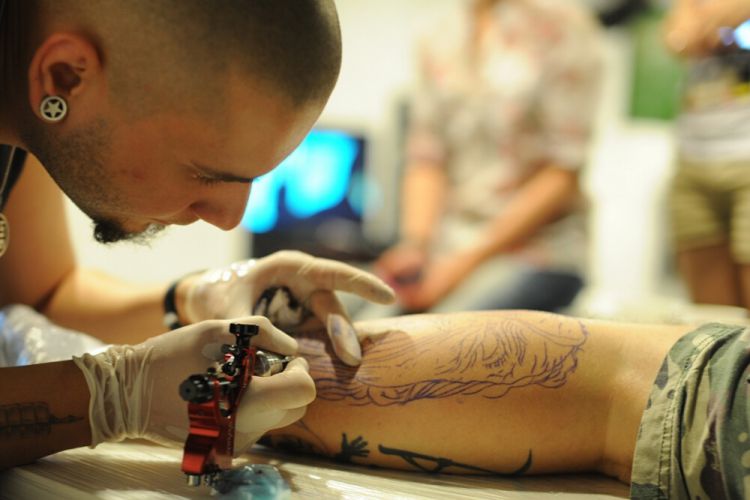 Locating the ideal tattoo artist for your specific desires is not something you can rush. Unless you are an experienced tattoo client with a collection of preferred artists, you will need to put in the time to find someone who can give you what you want in a safe and healthy way. It isn't enough to simply look for the most affordable or the most famous artist. Here are a few essential criteria you should look out for when choosing your tattoo artist.
The Right Style
At a glance, you will be able to tell whether or not a tattoo artist's work appeals to your sense of style and the vision you have for your tattoo. Look over their website, social media pages, and even their physical portfolio books to determine if their style and yours match up.
Professional Manner
Professionalism in the tattoo world isn't necessarily the same as in other industries. While they may not wear a suit and tie, they should treat you and other clients with respect and put your comfort first. Any artist who even slightly makes you feel uneasy should be avoided before the tattoo begins.
Good Safety and Hygiene
Part of being a professional and respectable tattoo artist is maintaining high levels of cleanliness. As the client, your health is in the artist's hands. Don't be embarrassed to ask what type of tattoo needles they use or whether they cleaned their equipment before you arrived. Even if they seem friendly and you like their style, you need to stay safe. Your chosen tattoo artist should have an immaculate workstation and a routine for hygiene between clients and sessions.
Positive Reviews
Before you confirm your appointment with a tattoo artist, research their reviews online and read them carefully. A tattoo artist will usually have their work displayed on different platforms for prospective customers to look at, but these can also be a great way to find the client's account and the progress of their tattoo. Thanks to social media, you can check how someone's tattoo has healed after weeks or months. This will tell you how skilled the artist is with the practicalities of creating living art on a human canvas.
Sufficient Aftercare
Reviews should also let you in on how well a tattoo artist cares for their client once the tattoo is complete. The artist should be focused on making sure that their final work is intact and that the client experiences minimal discomfort or risk during the healing period. This means recommending the right products for soothing the skin without damaging the tattoo, advice about cleaning the area, and other important information.
Unlike the risks of going to a bad hairdresser and having to wait until your hair grows out before fixing it, getting a tattoo from a bad tattoo artist has far more serious consequences. The cost and pain of even contemporary tattoo removal mean that they are largely still a permanent mark on your skin, and finding the best artist for you is worth waiting for.