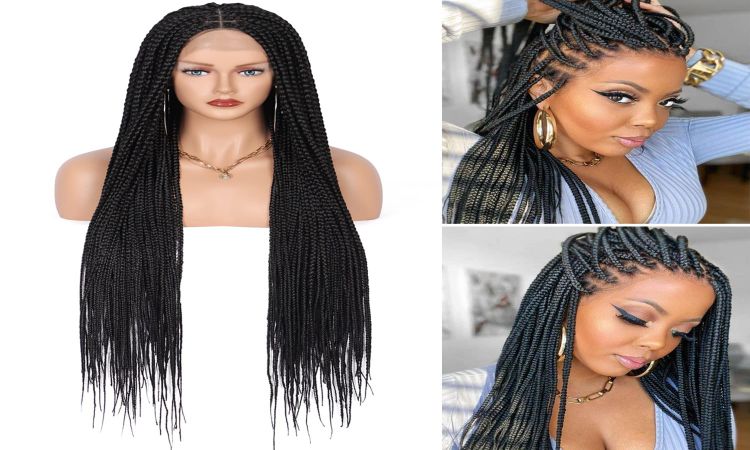 I recently tried out a box braids wig made of synthetic hair because I love wearing different hairstyles, and I have to say that I am blown away by its stylish appearance and protective qualities.
Box braids, commonly referred to as "Poetic Justice braids," have been favored by women of color for a long time. These braids are made by cutting the hair into square portions and braiding them using three strands. Box braids are great for avoiding breakage and damage to natural hair because they can be fashioned in a number of sizes, lengths, and patterns.
However, the installation procedure can take hours or even days, depending on the size and length of the braids. The box braids wig is helpful in this situation. So I often choose wigs on FANCIVIVI. With the help of this wig, I was able to create the box braid's appearance without spending all day in the salon chair.
The advantages of box braid wigs
My box braid wig was not made of actual human hair; rather, it was made of synthetic hair. This was advantageous for me because synthetic hair is less expensive and easier to manage than genuine hair. For someone on the run like myself, synthetic hair is also less prone to breakage and tangling.
My box braid wig was created in a versatile and current style. Box braids can be styled in a variety of ways. It has several methods for styling its short, tidy braids. It looks great in a low bun, a high ponytail, or even half-up, half-down. Headbands, scarves, and hair jewelry are other ways to personalize your look. My favorite wig was the box braids wig because it allowed me to change up my look without damaging my own hair. After I remove the wig in a few weeks, I might try on a new haircut. As a result, I was able to experiment with different hairstyles without committing to one for an extended period of time. If you're thinking about getting box braids but aren't sure if it's the right style for you, a wig can be a great way to try them out before committing to a more long-term change.
The box braids wig had excellent protective qualities. The wig protected my natural hair from elements such as wind, sun, and rain. It also shielded my natural hair from the damaging effects of heat and other styling products.
Some disadvantages to of box braid wigs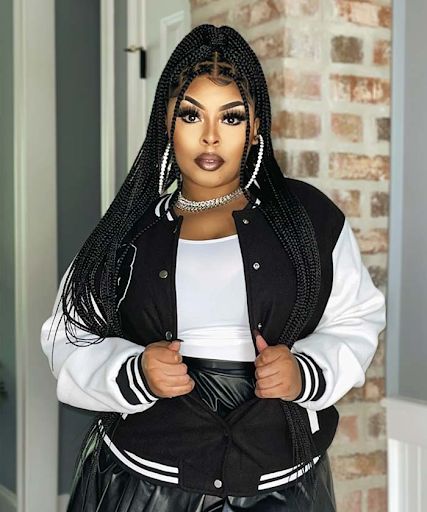 The box braid wig has some disadvantages that should be considered. Synthetic hair, for example, may appear less natural than human hair and may not be as comfortable to wear for extended periods of time. Because synthetic hair sheds less than human hair, the wig may need to be changed more frequently. Keep in mind that wearing a box braid wig may take some getting used to. If you're not used to wearing wigs, it may feel awkward or uncomfortable at first. After a while, you'll probably grow accustomed to the sensation and realize it's a comfortable and practical option.
The maintain of box braid wigs
I followed a simple routine to keep my box braid wig in good condition. I let it air dry after shampooing and conditioning it with a sulfate-free product. To keep the braids from tangling, I used a detangling spray. I gave the wig a light oiling every few days to keep it looking bright and healthy.
The box braids wig requires very little upkeep. It should be washed every two weeks or as needed with a sulfate-free shampoo and conditioner. To keep the braids from becoming knotted, use a leave-in conditioner or detangling spray. When washing and detangling the wig, take care not to cause the braids to loosen or frizz.
What factors should be considered when purchasing a box braid wig?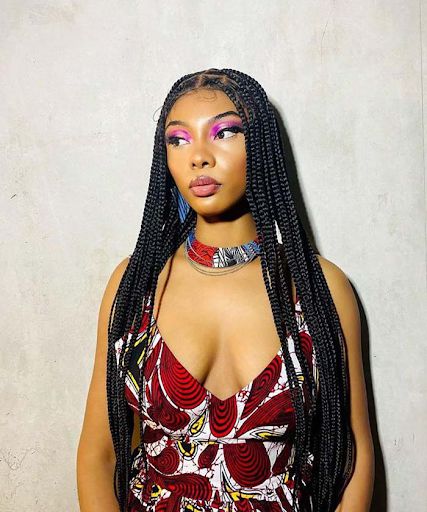 When purchasing a box braid wig, make sure that it fits properly. A loose wig can move around and cause discomfort, whereas a tight wig can cause headaches and hairline damage. Before making a purchase, measure the circumference of your head and compare it to the manufacturer's size chart.
Color and style are two other factors to consider when purchasing a box braid wig. Although black is the most common color for box braids, they can also be found in brown, blonde, and even pink. It's critical to select a color that complements your skin tone and sense of style. Box braids can be styled in a variety of ways, including smaller or larger braids, curled ends, and even ombre coloring. If you want to have a try, you can choose 36 inch box braids.
For those through a hair transition or who are losing hair, the box braids wig can also be a terrific solution. It can help to preserve and protect the remaining hair while also creating a fashionable and confident image. Box braid wigs might be a terrific choice for people who want to save time and money. You don't need to spend hours at the salon or money on expensive hair products if you wear a wig. Put the wig on, then carry on with your day.
Conclusion
In conclusion, I would advise anyone looking for a protective hairdo that is also stylish to get a box braids wig. Due to its accessibility, ease of maintenance, and variety, the box braids wig is a must for anyone who wants to switch up their hairdo without compromising the health of their genuine hair. It safeguards natural hair while enabling styling versatility and trying out various looks. If you're going through a hair transition or simply want to switch up your style without jeopardizing the health of your real hair, the box braids wig is a fantastic alternative to think about. It's not surprising that this wig has been so popular recently given its many benefits. So why not try it out for yourself and discover how it may change the way you look while also safeguarding your natural hair?