If you own a business, you know how important it is to have liability insurance. If something goes wrong in your business, this type of insurance can help protect you and your employees from lawsuits. While most insurance companies offer this type of coverage, there are some things you should know before making a decision. In this article, we will explore:
What is business liability insurance?
What does it cover?
How much does it cost?
Do I need additional types of insurance?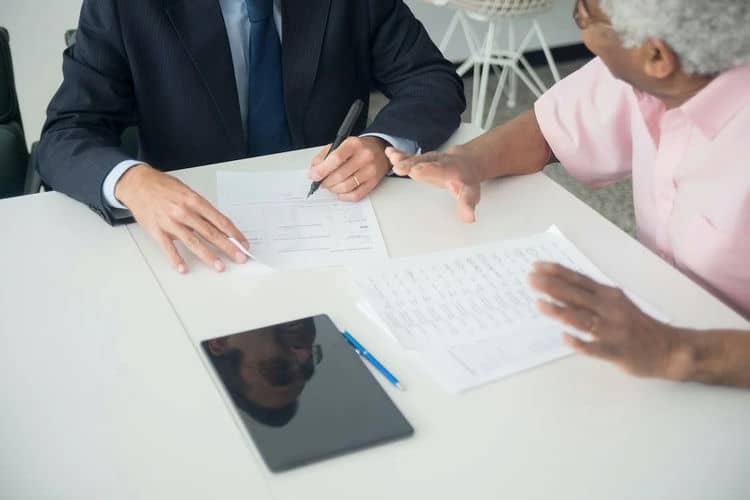 What Is Business Liability Insurance?
According to Global Newswire, liability insurance is a form of insurance that safeguards policyholders from financial losses arising from lawsuits or claims made by third parties. In 2021, the Global Liability Insurance Market Size amassed USD 251.7 Billion, and it is projected to reach a market size of USD 418.8 Billion by 2030, exhibiting a CAGR of 5.9% from 2022 to 2030.
Liability insurance can be divided into several sub-markets, including professional liability insurance, general liability insurance, product liability insurance, and others. The largest liability insurance markets are North America and Europe, followed by Asia-Pacific and the rest of the world.
Business liability insurance is a type of liability insurance that specifically provides coverage to businesses against potential financial losses arising from lawsuits or claims made by third parties. Business liability insurance typically includes coverage for legal defense costs and damages awarded to the claimant.
Who Needs Business Liability Insurance and How Much Does It Cost?
Business liability insurance is necessary for any business that wants to protect itself from financial losses resulting from legal claims or lawsuits. This type of insurance is particularly important for businesses in states like Connecticut, where liability laws can be complex and costly.
Even small businesses can face significant legal claims and expenses, making business liability insurance in CT a critical component of any comprehensive risk management strategy. Without this insurance, businesses could be liable for legal costs, judgments, and settlements, which can be financially devastating.
According to a recent study by Hiscox that was published in Forbes Advisor,  the average cost of general liability insurance is approximately $30 per month. The study further reveals that 95% of business owners pay less than $50 per month for this type of insurance, while only 1% pay more than $100. The cost of liability insurance tends to increase for businesses with higher expenses or operating costs.
What Does a Business Liability Policy Cover?
A business liability insurance policy provides coverage for a variety of legal claims or lawsuits that may arise against a business. These claims could include bodily injury, property damage, advertising injury, and personal injury.
A business liability policy typically covers legal defense costs and damages awarded to the claimant. The policy may also provide coverage for claims related to product liability or professional liability, depending on the type of business and the coverage selected.
What Are Some Examples of Policies That Provide Coverage for Specific Types of Claims?
Here are some examples of policies that provide coverage for specific types of claims:
This policy covers losses caused by dishonest acts committed by employees or contractors, as well as losses resulting from employee dishonesty. It also protects you if you're accused of committing a crime and/or if you've been convicted of a crime but maintain your innocence.
Burglary and theft. These policies protect against losses that result from someone breaking into your building or stealing property from it.
Fidelity bonds protect companies against loss caused by employee dishonesty, such as embezzlement or fraud.
Can I Purchase Business Liability from a Different Carrier than My Other Insurance Policies?
You can purchase business liability insurance from a different carrier than your other insurance policies. However, some carriers only offer business liability as part of a package with other types of coverage, such as property and casualty or workers' compensation. Other carriers may allow you to buy standalone business liability policies from them if you do not already have other types of coverage through them.
Business Owners Should Consider Getting a Business Liability Insurance Policy
If you're a business owner, it's a good idea to get a business liability insurance policy. This type of policy protects you from lawsuits, which can be costly and time-consuming. Business owners should consider getting one because they are affordable, easy to buy, and offer protection against many different types of claims.
Business owners should look into purchasing this kind of coverage before they open their doors for business. Anyone who owns a company must understand that there is always some risk involved with running an enterprise.
According to Allied Market Research, in 2021, the global market size for liability insurance was valued at $252.34 billion, and it is expected to reach $432.81 billion by 2031, growing at a CAGR of 5.7% from 2022 to 2031. However, factors such as inadequate understanding of the coverage provided by liability insurance policies are a major constraint on the growth of the market.
On the other hand, liability insurance is crucial for compensating employees who suffer from work-related injuries or illnesses, making it essential coverage. Therefore, the increasing number of work-related accidents is expected to create significant opportunities for the liability insurance market.
Conclusion
When you're starting or expanding your business, it's essential to know what kinds of risks you might face. Business liability insurance protects against these risks, giving you peace of mind that if something goes wrong at work, it won't affect your finances or personal assets.