Starting and running a profitable company calls for an extensive commitment of resources and efforts. And yet, no matter how much you prepare and strategize, specific threats are beyond your control. Unforeseen accidents, litigation, vandalism, and natural calamities can severely impair your business.
If you don't have business property and liability insurance, the consequences of these events can be catastrophic. You could face financial losses that could impact your business's future. Besides, you may face legal battles that could drain your resources. In addition, your business may also suffer reputational damage that could hurt its image. Moreover, you could even face bankruptcy or close your business entirely.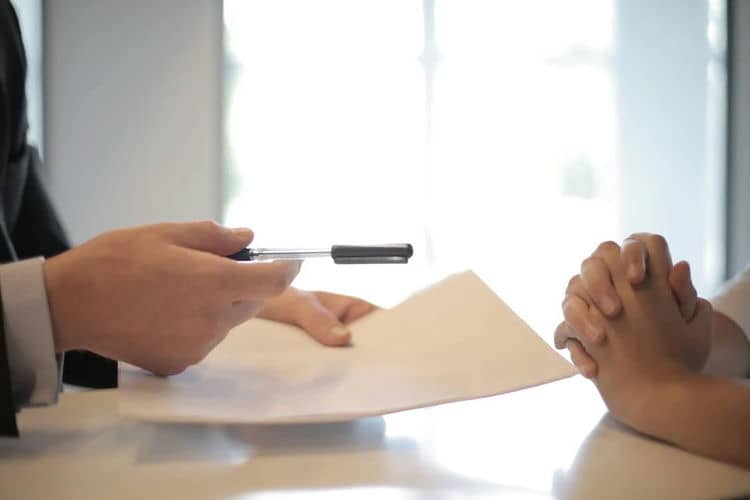 But with the right insurance coverage, you can protect your business from these risks. You can successfully minimize the impact of disastrous events. This article will discuss significant common risks that business property and liability insurance can cover. Keep reading to understand why having such coverage is crucial for your business's long-term success and survival.
Premises Liability
Premises liability is a risk that all business owners should be aware of. It refers to business owners' legal obligation to ensure that their facilities are secure for others. You may be responsible for damages if someone suffers injury or damage on your property due to your carelessness.
This is where commercial property and liability insurance helps. It can help cover legal defense costs, medical expenses, and damages in case of a premises liability claim. To minimize the risk, it's essential to ensure regular maintenance and inspections. Also,  provide warnings for potential hazards and promptly address any issues.
Professional Liability
Professional liability insurance is also known as errors and omissions insurance. It protects businesses from negligence, misrepresentation, or inaccurate advice claims. It's essential for companies that provide professional services or advice, such as accountants, lawyers, and consultants. Without this insurance, a single lawsuit can bankrupt a small business.
One real-world example of professional liability occurred in 2019. A pastor from New Jersey sued Wells Fargo for negligence. The pastor claimed that the bank's actions resulted in a fraud accusation and his wrongful imprisonment. This case shows the importance of having coverage for professional liability. This can protect your business in today's litigious environment.
To avoid professional liability claims, give your employees proper training. Make it a habit to document every client's contracts and interactions. Also, communicate clearly with clients. But most crucially, have business property and liability insurance. You'll have peace of mind knowing you are protected against potential lawsuits.
Product Liability
Product liability is a risk that can be covered by business property and liability insurance. This type of insurance protects your business if a product you sell or manufacture causes harm or injury to someone.
In 2021, 11.7 million individuals sought medical attention in emergency rooms due to the harm caused by consumer goods. This emphasizes how crucial product liability insurance is. Without it, legal bills, settlements, and medical costs might have a crippling financial impact on a company.
Thorough product testing and quality control inspections are measures to minimize this risk. It also involves providing clear instructions and warnings to consumers. By taking these precautions and having insurance coverage, your business can avoid the negative impacts of product liability claims.
Business Interruption
Business interruption insurance is crucial for any business owner. It covers the losses incurred when your business shuts down temporarily due to unexpected circumstances. These include natural disasters, fire, theft, repairs, rebuilding, etc.
This insurance will provide financial assistance for rent, utilities, salaries, and other expenses until your business returns. It can save you from bankruptcy and help you stay afloat during challenging times.
Workers' Compensation
Business property and liability insurance can cover many risks, including workers' compensation. This coverage protects you if an employee is injured and needs medical attention or time off work. It is crucial because workplace injuries can be costly and time-consuming.
With workers' compensation coverage, you can ensure your employees receive the necessary care and compensation. This helps maintain your business's financial stability. Be sure to review your policy's coverage and limits to ensure you have adequate protection.
Cyber Liability
As a business owner, you know that cyberattacks and data breaches are a growing threat to your company's security. Business property and liability can provide coverage for losses resulting from these incidents. This insurance can help defend your company against monetary damages brought on by data theft, destruction, or corruption.
In 2021, the FBI's Internet Crime Complaint Center received almost 850,000 complaints about cyberattacks and online crime. This costed small enterprises around $7 billion. With such staggering figures, cyber liability insurance has become necessary for businesses of all sizes.
You can use strong passwords and regularly update software to prevent cyber attacks. Besides, train employees on cybersecurity best practices. However, cyber liability insurance can provide additional protection against unexpected cyber threats.
Directors' and Officers' Liability
Directors' and officers' (D&O) liability insurance protects the company's leaders from legal action. This type of insurance covers legal fees and damages resulting from claims of wrongful acts committed by directors and officers. These acts could include decisions that result in financial losses for shareholders, breaches of fiduciary duty, or mismanagement of company funds.
Assume a director takes a decision that causes the firm to incur a huge financial setback. In such events, shareholders may sue the director for negligence. D&O liability insurance can help cover the legal costs of defending against such claims. Businesses must have this coverage to protect their directors and officers from personal financial ruin and maintain their reputation.
Employment Practices Liability
Business property and liability cover the costs of defending against employment-related misconduct allegations. It can provide compensation for damages awarded to the plaintiff in a lawsuit.
For instance, in 2018, four former employees filed a lawsuit against Nike over allegations of sexual harassment and gender discrimination. The company faced severe backlash, affecting its reputation.
Employment practices liability insurance can help your business in similar situations. Understanding your business's risks and taking proactive measures to protect yourself is essential. Implement anti-discrimination policies, train employees, and secure the right insurance coverage.
Words of Wisdom
Business property and liability insurance can cover a range of commercial risks. Property insurance can protect a business against damage or loss of physical property due to natural disasters, theft, vandalism, or accidents. Liability insurance can cover the costs of legal fees and damages if someone gets injured or their property gets damaged on your business property.
It can also cover defamation, extortion, and copyright violation cases. By getting this type of coverage, businesses can protect themselves from unforeseen situations that could cause severe devastation. So, choose the right insurance for your business to minimize risks and protect your assets.